Review: The Wedding Cake (2020), by Monica Mazzitelli
The winner of the RVK Feminist Film Festival's International Sister competition is The Wedding Cake, a very peculiar animated short film written and directed by Monica Mazzitelli. It's a film that further blurs the line between the documentary and fiction via stop-motion animation using the Playmobile figures as characters and objects and the titular wedding cake that, over the course of the film's under four minutes of runtime, gets eaten away. Next stop for the film will be the Reality Bites programme of the Gothenburg International Film Festival.
The story narrated by Astrid Hallén in the voice-over mode follows the confession of an anonymous woman who fell in love with a wrong man named Pawel. She got pregnant and, for him, the abortion was out of question, so the two got married. Pawel was rarely at home and he never gave her any money to live of before he finally disappeared, leaving her in debt and effectively forcing her into an international network of prostitution so she would not end up in prison and lose the custody of her children. After five years in slavery, the woman got back home to her parents and children, "broken, but free", as she would say it.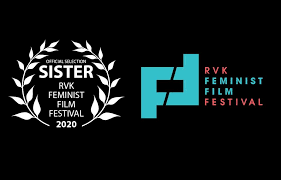 The story itself is quite strong and hard to stomach, but the authenticity is out of question. On her part, Mazzitelli does her best to protect the woman's identity and animation is an appropriate solution for that. Contrary to the first thing that comes to mind when animation via brand-name toys is mentioned, the tone of Mazzitelli's film is quite somber, complete with a matter-of-fact narration, animation that actually looks like the series of unpleasant dioramas, odd shooting angles and sharp cuts (both cinematography and editing, as well as sound and colouring, were handled by Mikael Moiner) to the cues of pulsating score written by Veli-Matti O Äiälä (the theme is named To Sanna for Ever and Ever). The titular cake is also an efficient metaphor for life getting less and less sweet (and more and more messy) for those women who are unlucky enough to pick the wrong partners.
The Wedding Cake is the type of film that does not pull any punches, but the brute force of its story that came to life via an intriguing technique solutions, works in a very visceral way here.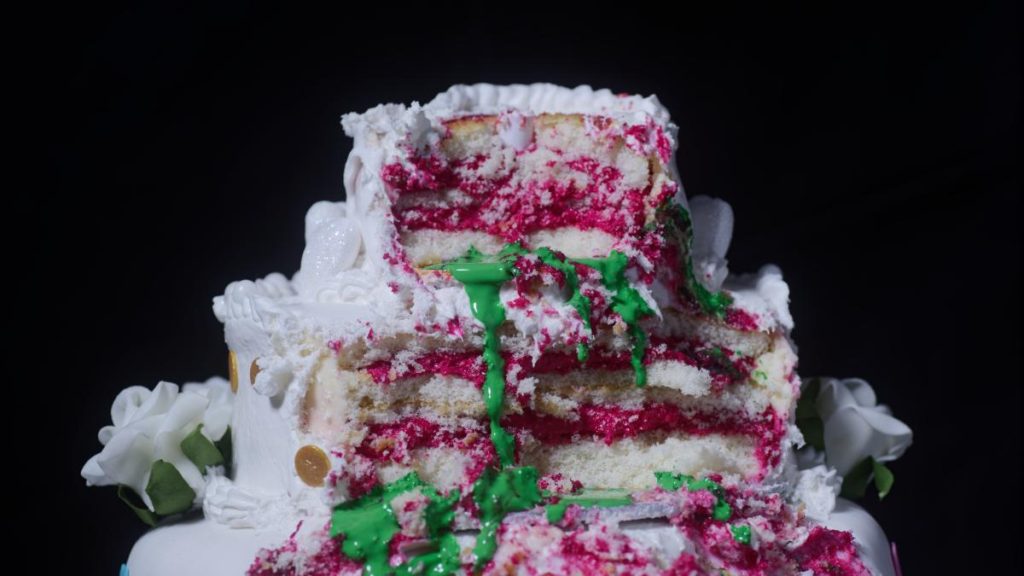 Original Title: The Wedding Cake
Runtime: 3'58"
Country: Sweden
Written/ directed by: Monica Mazzitelli
Voice-Over: Astrid Hallén
Director of Photography: Mikael Moiner
Editing: Mikael Moiner
Sound: Mikael Moiner
Colouring: Mikael Moiner
Art Director: Adriana Rosati
Additional Lighting: Amer Kapetanović
Music by: Veli-Matti O Äiälä
Production Company: Molly Bloom Productions