Film Review: Behind Closed Curtains (2017), by Hanna Björg Jónsdóttir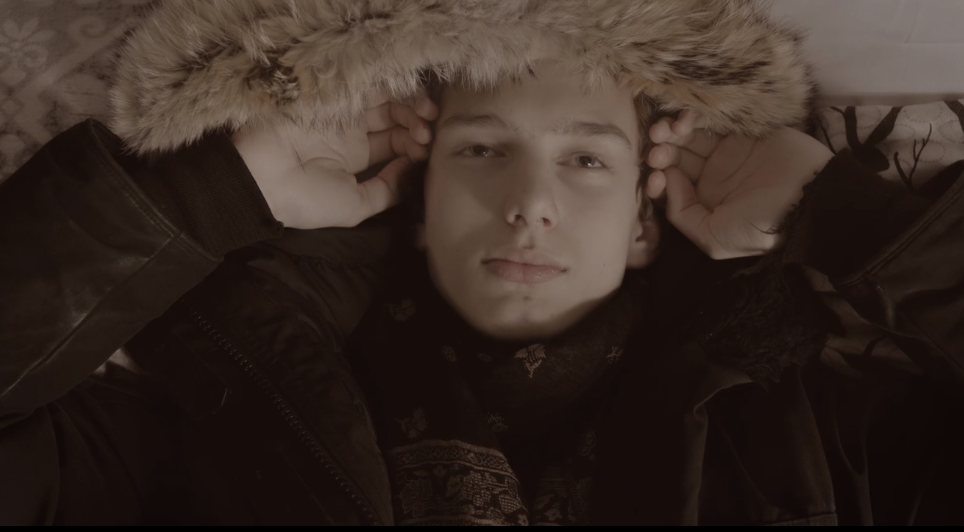 The winner of the national short film competition at the RVK Feminist Film Festival is the film that competed two years ago in Reykjavik at Shortfish, and that had already scooped the prize for the Best Film at 21st Island's International Short Film Fest in 2017. Hanna Björg Jónsdóttir's Behind Close Curtains, has resurrected to win the Sister award as the "film that seamlessly waves together stories of teenage sexuality, homophobia and gender identity".
It is difficult not to agree with the statement by the international jury that chose Behind Close Curtains as the best Icelandic film, for it is compelling and moving in its approach to all above mentioned (still) poisonous sicknesses of our contemporary society.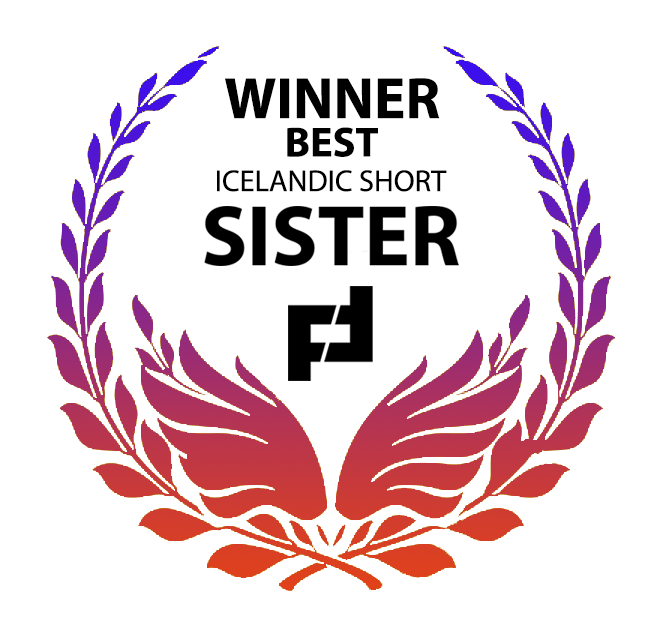 This Norwegian production in Norwegian language tells a story of a teenager Are (Henning Mythe) who becomes target of bullying after he refuses advances of a popular school heart-throb Gunnar (Simon Moholt) who applies tactics that attack is the best defense. Going to school becomes hell, but it's two tortured souls the viewer observes. One is pushed into the corner, the other in cruelty.

As Are gets the unexpected help from his neighbor Terje (Morten Rudå) who secretly dresses as a woman and opens his heart to someone for the first time, he becomes a bully himself by making the man's secret public on Instagram, just to stop being the main target of scorn. Such treason has a tragic consequence, and Are seeks redeem by dedicating himself to the thing they both had in common.
It's a special treatment to see Rudå playing a part of his true life. The American Academy of Dramatics Arts graduate, he was active on stage both in the States and in his home country, and was one of the founders of the drag show group Great Garlic Girls in 1981, a still popular act that tours around Europe.
Behind Closed Curtains is a well selected title for the film whose plot doesn't contain just one closeted secret. The hurt, the fear and the defense walls that three main protagonists had built to keep themselves safe from prejudice and judgement, as much unite them as they actually make them dangerous for each other's safety. There are no winners in this tragic drama set up somewhere in Oslo.
The sub-plot of the film is a youth's search for identity that is pushed aggressively by his former friends' bullying. Are stumbles more than once, not just as a victim, but as a perpetrator, and by doing so he becomes a realistic character, human as we are.
Terje's ransformation from an ordinary worker to his true self behind the curtains
---
Original Title: Påfugl Blant duer
Country: Norway
Language: Norwegian
Runtime: 20′
Written/ directed by: Hanna Björg Jónsdóttir
Producer: Emilie M.E. Vincent
Cinematographer: Kim Andreas Dalskau
Editor: Alexander Krantz Mølmen
Sound: Thomas Bjorkholmen Braaten
Sound Recorder: Pernille Lundgaard
Hair/ make-up: Stine Broen
Costumes/ requisites: Mari Ballangrud
Foley artist: Pedró Sapatilla
Music: Viðar Hákon Gíslason
Cast: Morten Rudå, Hening Mythe, Simon Moholt, Sjur Vatne Brean, William Berthelsen, Conrad James McLean, Jakob Ekmann, Ívar Örn Sverisson, Kristina Holmblad, Suzanne Rian