Review: Scheme Birds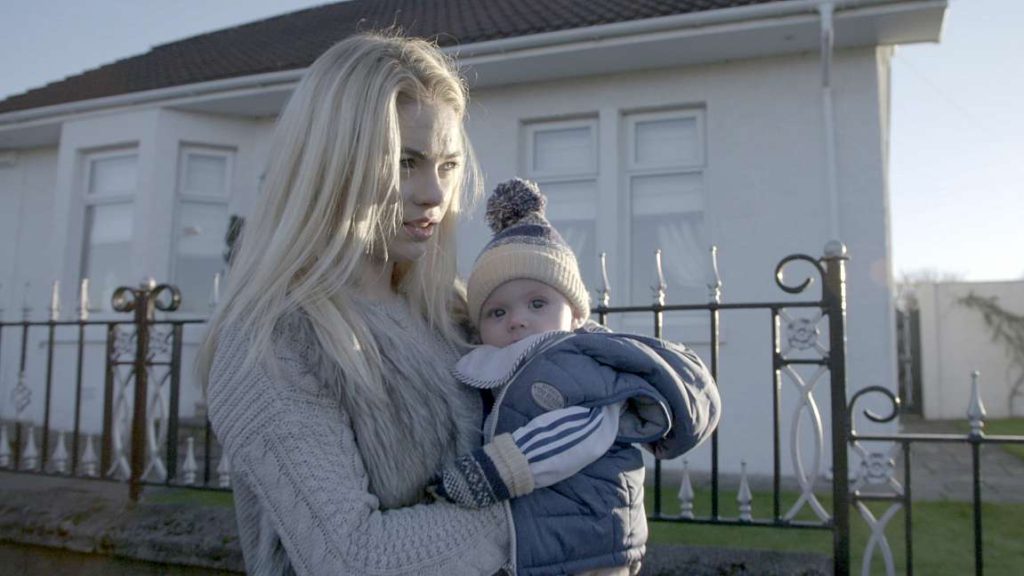 An emotionally raw depiction of working-class life in contemporary Scotland, Scheme Birds could easily have been just another depressingly drab slab of critic-friendly misery porn. Thankfully, Swedish director duo Ellen Fiske and Ellinor Hallin skilfully avoid voyeuristic cliche to deliver a highly engaging portrait of teenage kicks, lust for life and grace under pressure. Scheme Birds may be a cine-verite documentary in all its essentials, but it looks and feels impressively cinematic.
Making their feature directing debut, Fiske and Hallin draw on the visual grammar of classic British social-realist drama here, but borrow more from the stylistically fluid lyricism of Andrea Arnold or Lynne Ramsay than the prosaic naturalism of Ken Loach. Picking up numerous festival prizes since its Tribeca world premiere last year, Scheme Birds is currently screening as part of Munich DOK.fest's online programme.
The film's narrative focus is Gemma Gillon, a chain-smoking beauty with movie-star looks, bare-knuckled charisma and no-bullshit attitude. Just 18 at the start of filming, this photogenic human firecracker lives on a "scheme" – the local Scottish term for a social housing estate – in Motherwell, an impoverished former steel town close to Glasgow. This is the kind of rough neighbourhood, Gemma says only half-jokingly, where "you either get knocked up or locked up."  Her words soon prove to be prophetic. 
A naturally luminous screen performer, Gemma narrates Scheme Birds in sporadic voice-over, a slightly contrived touch which nevertheless highlights her charmingly dry wit. Born to troubled parents, she was mostly raised by her grandfather Joseph, an old-school stoic who breeds pigeons and works as a boxing gym trainer. Hallin and Fiske deploy these caged birds as a metaphor for Gemma's life, often shooting their flights in poetic slow motion, This recurring motif feels heavy-handed in places, but it also allows the directors to bring some gorgeous Scottish landscape shots into an otherwise heavily urban story.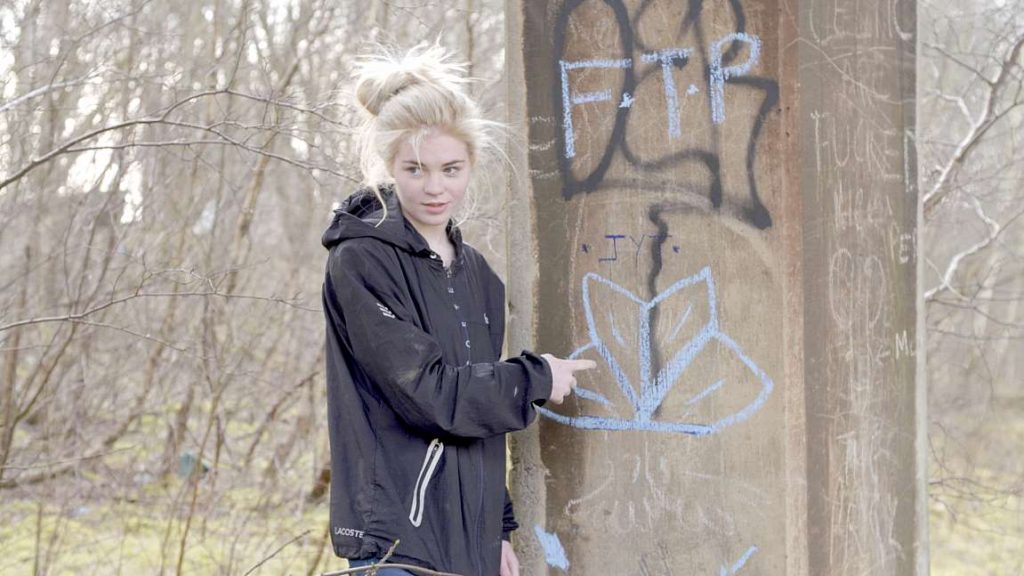 Hallin and Fiske originally planned to make a short film, but Scheme Birds stretched into a feature as their young star's life took several dramatic turns. With many of her peers caught up in a dead-end cycle of drinking, drugs and street violence, Gemma's story inevitably has dark moments. Firstly, she falls pregnant to her ex-convict boyfriend Pat and gives birth to a baby boy, Liam. As this volatile young couple struggle to play happy families, a savage assault leaves their 16-year-old friend John Paul Morrison with serious brain damage. Another friend in their circle is arrested and jailed for the attack, the motive for which remains fuzzy, but it lends the film an edge of horrifying, heartbreaking tragedy.
Scheme Birds is not an overtly political film, though Fiske and Hallin include a flashback to Motherwell's prosperous past, when the town was nicknamed "Steelopolis". A victim of Margaret Thatcher's harsh economic policies, the local steelworks finally closed in the 1990s, plunging the area into poverty and unemployment. The lasting negative impact on Gemma and her generation is clearly signposted without being overly laboured.
The film concludes with Gemma estranged from her grandfather, leaving Pat and moving to England with her baby son, sudden plot twists with slender explanatory context. Such open-ended opacity could be seen as a stylistic flaw, but this lack of solid closure feels right for an observational snapshot of a young woman still in the process of becoming herself, her life a fluid work-in-progress.
Hallin and Fiske shoot Gemma's story with a cool, non-judgemental eye, but with obvious compassion and affection for their heroine. Even at its bleakest, this tragicomic tale is full of humour and tenderness, sunshine and music, defying the monochrome stereotype of underclass life often seen in social-realist drama. Hallin's strong track record as a cinematographer for Lukas Moodysson and others is a bonus here, making Scheme Birds as much lush sensory experience as character study.
The soundtrack is a rich mixtape too, with bursts of politically charged hip-hop from Glasgow rapper Darren "Loki" McGarvey lending spiky counterpoint to more soothing ambient pieces. Due to the strong accents, thick with regional slang and Scots dialect words, all the dialogue in Scheme Birds is subtitled, a smart decision which may well prove equally helpful to native English speakers as to non-natives.
---
Original title: Scheme Birds
Year: 2019
Runtime: 87
Country: Sweden / UK
Language: English
Written and directed by: Ellen Fiske, Ellinor Hallin
Cinematography by: Ellinor Hallin
Editing by: Hanna Lejonqvist
Produced by: Mario Adamson, Ruth Reid
Music: Charlie Jefferson, Loki, Jim Sutherland, Christoffer Meier
Production companies: Sisyfos Film, GID Films, Swedish Film Institute, Creative Scotland, British Film Institute