Review: Blackbirds (2020)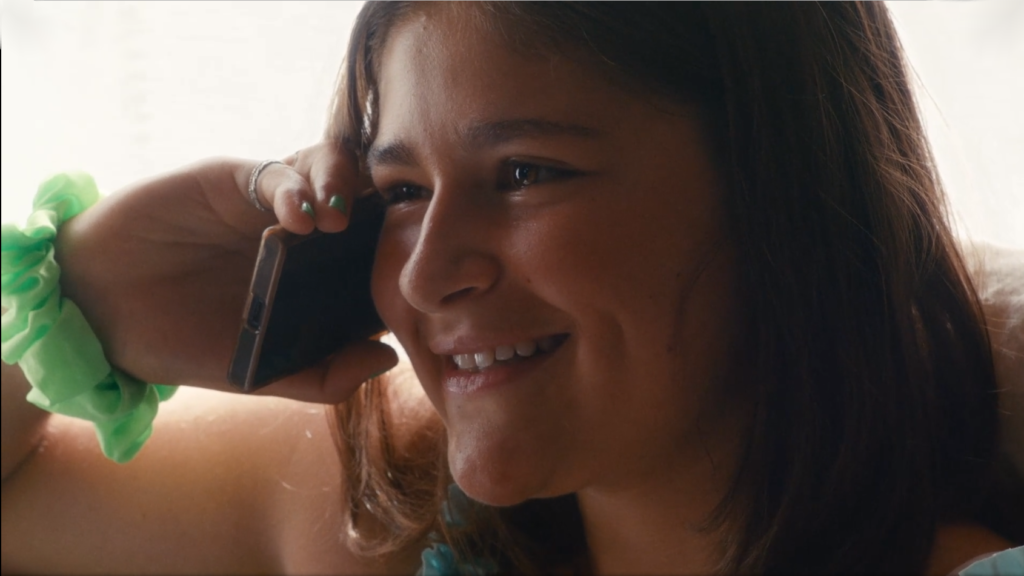 Love does not come easy in the newest short Blackbirds by Emma Séméria that premiered in the Closeness and Distance section of Vienna International Shorts' official competition. The programme section, curated by Doris Bauer and Marija Milovanović, is aimed at examining the relations and the relationships within the families, family circles and couples, and Séméria's film tries to catch the moment when friendship between her young protagonsts transforms into something more.
A teenage girl (Maia Bendavid) talks with her friend on the phone, arranging a meeting, while casually dipping her fingers in chocolate cream and licking them. The problem she faces is too big to be addressed over the phone and her friend (Salah Kraimia) rushes to come and meet her. They go to the stream close to the trailer she lives in and she finally picks up the courage to say what she wanted. She likes a boy and he happens to like her, but she is afraid how it would play out, since she has not been kissed yet and wants her faithful friend as a practising partner. His reaction, turning the offer down, is expected, but other elements of the nature, including the titular bird, come into the picture to make the two young souls come together, even for a brief moment of time.

The key trait for Blackbirds and Séméria's approach to the subject of the birth of a young love is gentleness. The two protagonists are not afraid to be gentle or at least to show their gentle side, which is accompanied with a gentle score done by the band Goodil. The other thing crucial to the film is the oddity of the situation itself and the confusion between the very complex emotions the characters feel. On her part, Séméria utilizes the grandiosity of the nature surrounding them, and her tendency to film the interaction between the two in odd angles, impressively shot by Giovanni Quene, while the actors are relaxed and ultimately convincing in the way they play their characters or even identify with them.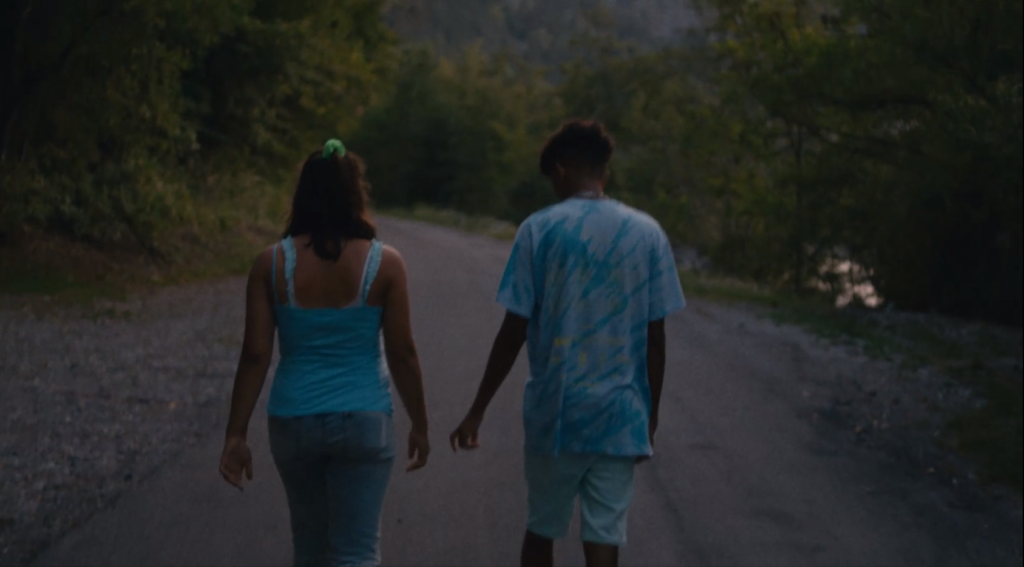 ---
Original title: La chamade
Year: 2020
Runtime: 9′ 26"
Country: France
Language: French
Directed by: Emma Séméria
Written by: Emma Séméria
Cast: Maia Bendavid, Salah Kraimia
Cinematography by: Giovanni Quene
Editing by: Enzo Chanteux
Music by: Goodil
Sound by: Nicolas Leroy
Produced by: Pauline Quinonero
Production company: Too Many Cowboys