Review: Making of Making of Nothing (2019)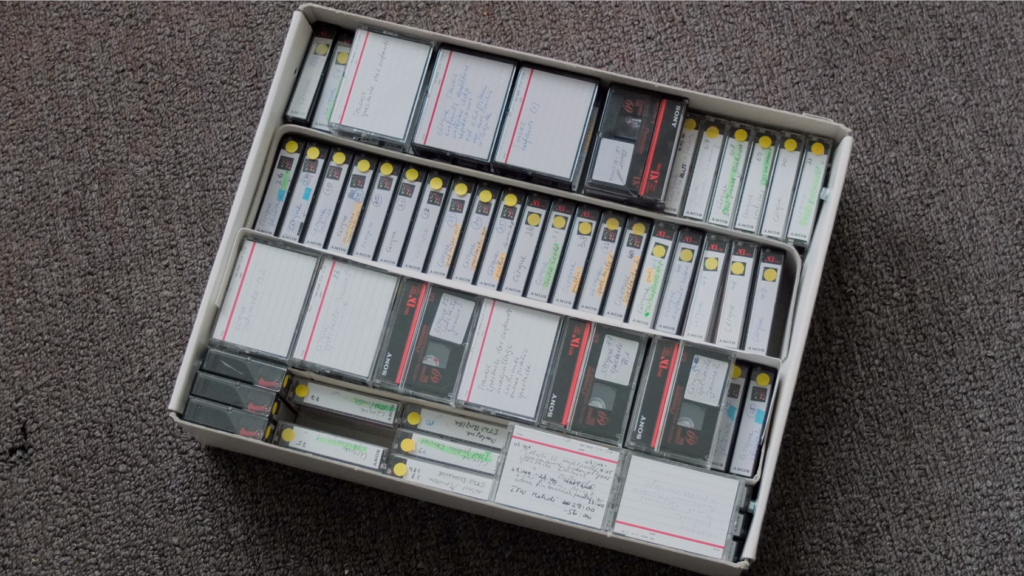 A lot of things come from the family environment: attitudes, behaviour, even traumatic experiences. The ties are strong, even unbreakable – one may run from their own family with a serious zeal, but more often than not, the same person would run back in the time of need. History of the world is the history of families.
In her short experimental documentary essay Making of Making of Nothing, the Swiss filmmaker and photographer Barbara Erni tackles the topic of family ties and the mechanisms through which they affect her in the time when her mother, the last person the director knows from the previous generation, is on the deathbed. The film was screened at VIS, in competition's Closeness and Distance section.
Making of Making of Nothing is a journal of sorts, with Erni serving not just as a writer and director, but also as the narrator and the cinematographer. It all starts with a pile of old photographs and the explanation who is on them and how those people are related. Than she explains how it is relevant to her: the mother's impending death will sever the ties with the previous generations. The two women were not on the good terms for long, primarily because of the different lifestyles they chose, but they are still connected enough so the director jumps on the train on any occasion possible and takes a several hours-long trip to see the mother.

The film is more about Erni's dealing with the whole situation than about her mother and her mother's dying. She is not shy to be personal and to talk about her experiences, the exhaustion and the nightmares, and on those occasions, the film tends to get more and more experimental, with the motifs of trains, shots from moving train cars and the mirror-image of the tracks dominating the picture. On another level, it is an examination of the history of the world and particularly the role women play in it, which changed drastically in the second half of the last century: the filmmaker is the first woman in her family who chose her own career and her own life.
At times, it seems too personal, but the issues Erni deals with are universal. As a skilled filmmaker, she does her best to articulate them, and also to articulate her emotions, hopes and fears. She eventually succeeds, although it takes time for her to actually find out what she is dealing with here, so it is not hard for the viewer to see it from her perspective.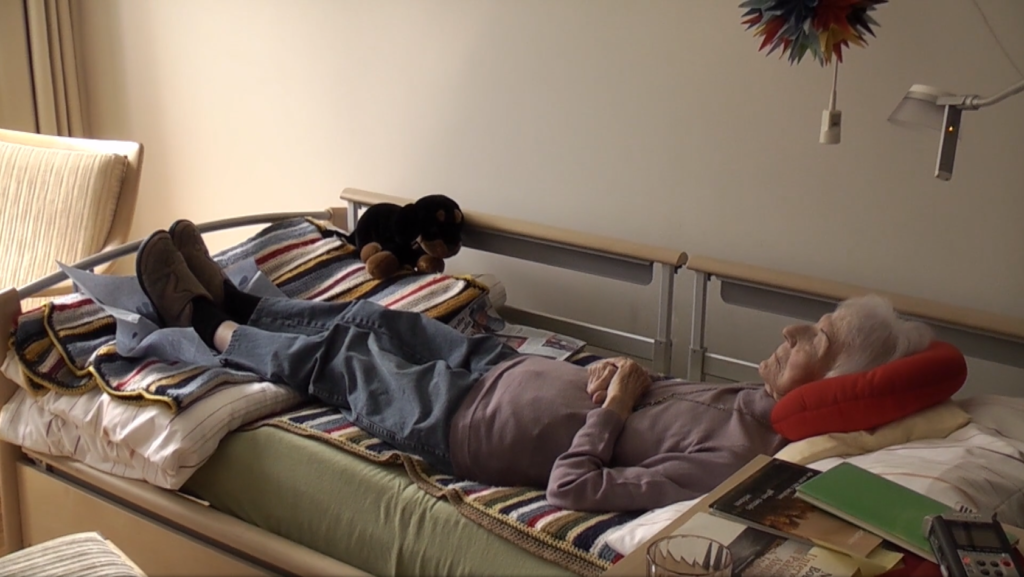 ---
Original title: Making of Making of Nothing
Year: 2019
Runtime: 19′ 01"
Country: Switzerland
Languages: French, German
Directed by: Barbara Erni
Written by: Barbara Erni
Narrated by: Barbara Erni
Cinematography by: Barbara Erni
Editing by: Janine Waeber
Music by: Pierre Favre