Review: Mare Nostrum (2020)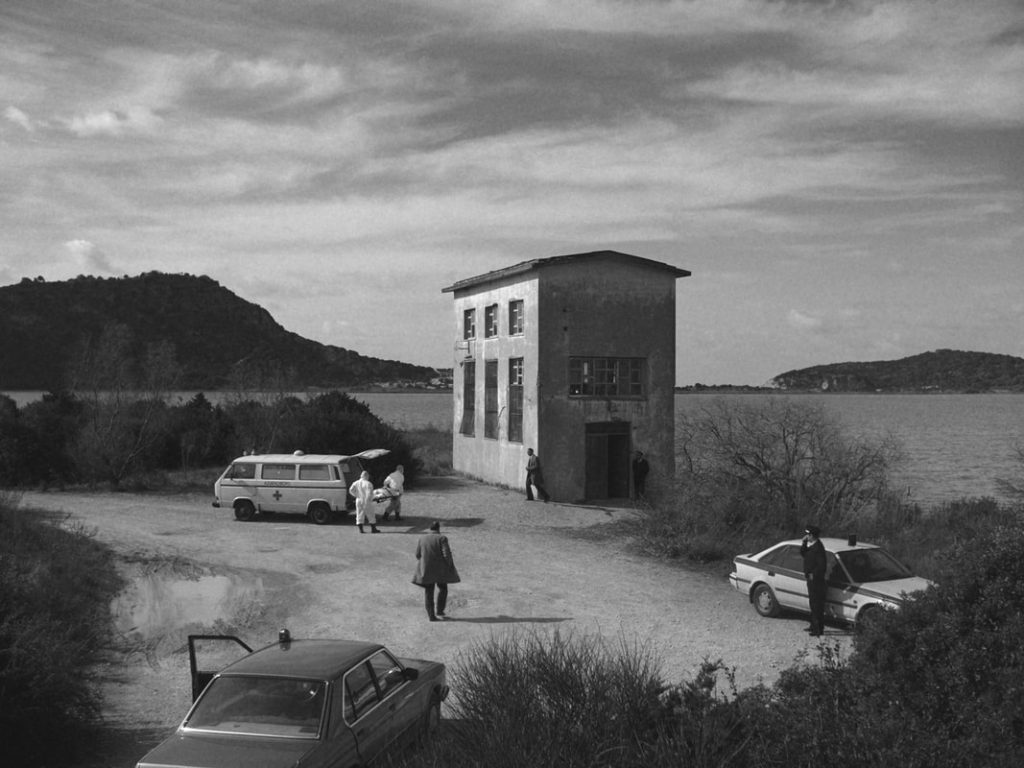 Dimitris Anagnostou's short film Mare Nostrum would be a very ambitious piece of cinema, even if it were not a first-time effort. It tackles the issue of the identity of the Mediterranean countries and their Antic heritage subjected to the gaze of the industrial and post-industrial Western gaze. Its world premiere took place at the online edition of Vienna International Shorts, where it was selected for the official competition and played in the From Sea to Snow section.
As the long opening title card informs us, The Grand Tour was the custom for the members of the Western European aristocracy and bourgeoisie in the previous centuries. Formally, the groups of young tourers were interested in Greek and Latin humanities, but in practice, the whole tour reflected the spirit of the conquest and the Western cultural superiority, while the objects of marvel and adoration were just idealized according to the postulates of Romanticism.
In the film's first act, the group of the tourers go along the beaches and the ruins somewhere in Greece circa 1880. There is no dialogue and we learn that they are French only through the voice-over narration of the protagonist that mimics the style of journal-writing. The locals are relegated only to the roles of the supporting, carrying crew.

The second act is set at the same place in the present time and it revolves around the police investigation about the body of an unidentified man that was found on the beach. The two plot lines would cross in the film's third act, while the body clearly serves as the metaphor of the country's and nation's struggle to define its own identity.
Anagnostou makes some interesting choices, like framing the film in a boxy 4:3 aspect ratio, shooting in black and white that highlights the complicity through the "shades of grey" visual metaphor and recreating the spirit of the early, analogue stages of cinematic art by using ARRI Alexa Mini camera. The eerie music consisting mainly of the wind instruments droning is accompanied with the sound design with the dominating sounds of the actual wind, waves and the sea noises. The editing, accenting the key moments with the short sensations of the completely blackened screen recurring in all three acts, has a strong dramaturgical function, making Mare Nostrum nothing short of a masterpiece.
---
Original title: Mare Nostrum
Year: 2020
Runtime: 25′ 56"
Country: Greece
Languages: Greek, French
Directed by: Dimitris Anagnostou
Written by: Dimitris Anagnostou
Cast: Thanassis Dovris, Drosos Skotis, Sathis Apostolou. Aris Balis, Katerina Giannouli, Vassilis Samourkas, Serafim Radis, David Brown, Penelope Darsaklis, Alex Vangelis
Narrated by: Michel Demopoulos
Cinematography by: Yiannis Karabastos
Editing by: Yiannis Chalkiadakis
Music by: Stavros Markonis
Sound design by: Alexandros Sidiropoulos, Aris Louziotis
Production design by: Dimitris Ziakas
Costume design by: Christina Lardikou
Produced by: Antigoni Rota, Yorgos Zois, Christina Cironi, Antonis Triantafyllou
Production companies: Squared Square, Mild, Tarro, Arktos
Support by: Greek Film Centre