Review: The Verdict in the Case of K. (2020)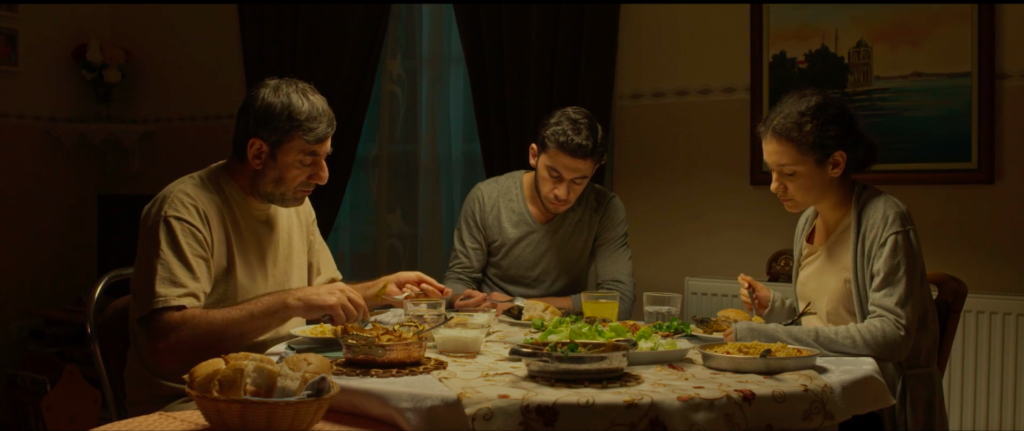 The two offenders, Ömer A. (21) and Ramazan K. (19) were convicted for the rape of the 17-year-old girl Emine at the party all three attended. Ömer was the main perpetrator, since he performed the act himself. Ramazan did not take part in the act, but filmed it with his cellphone. They were sentenced one Wednesday at the Criminal Court in Vienna, Ömer got 6 years in prison and Ramazan got 2 years suspended with the probation period of 3 years.
The members of Emine's family are not satisfied with Ramazan's sentence, but while the father Mustafa (Namzi Kirik) takes it calmly, the brother Ekrem (Cem Deniz Tato) wants to take the law in his own hands and execute revenge with the help of his friends. The revenge spirals out of control, backfiring on Emine (Zelal Kapcik) who only wants to get on with her life.
The Verdict in the Case of K. is a student short film written and directed by Özgür Anil. The filmmaker, the rest of the crew and most of the cast are the students at Filmakademie Wien, which is the reason for the large cast and the full crew, as well as for sure-handed, yet slightly textbook approach to all the aspects of art and craft by all of the involved.

The Verdict in The Case of K. definitely has several strong points, such as portraying of the often neglected milieu of the Viennese Turkish community, their mechanisms of co-operation in the world that they often experience as foreign. The character of Mustafa, the caring father, and his actions in creating the community networks, is crucial for that aspect.
On the other hand, the film feels a tad inflationary in terms of the number of characters and the subplots they pursue, so they have no time to take a breather and get developed beyond the extent of a few of the character traits each. Clocking exactly 30 minutes of runtime, The Verdict in the Case of K. would have profitted from turning into a format-defying film, either as a mid-lenght- or a shorter feature length film.
However, the sheer importance of its topic and the holistic, matter of factly approach, as well as the talent shown by all of the involved, starting with the filmmaker himself to hos cast and crew, is more than enough to secure it a spot on the festival circuit. The film premiered earlier this year at Angers European Film Festival before hitting the home turf at Vienna Shorts and its Focus segment (In)Justice and the Struggle to Remain Human.
---
Original title: Das Urteil im Fall K.
Year: 2020
Runtime: 30′
Country: Austria
Languages: German, Turkish
Directed by: Özgür Anil
Written by: Özgür Anil
Cast: Cem Deniz Tato, Nazmi Kirik, Zelal Kapcik, Mirkan Öncel, Pia Zimmermann
Cinematography by: Lukas Allmaier
Editing by: Philipp Mayer
Sound design by: Jón Geirfinnson, Joseph Mittermeier, Benedikt Palier
Production design by: Ashley Johnson
Costume design by: Lena List
Make-up by: Tina Heuberger
Visual effects by: Gerd Zimmerman
Colourist: Andi Winter
Assistant director: Nicole Steigler
Produced by: Jakob Widmann
Production company: Filmakademie Wien
Supported by: Bezirk Brigittenau, Kultur Vernetzung, Kultur Neiderösterreich, Stadt Wien Kultur
Sales: Lemonade Films