Review: Une Femme, Ma Mère (2019)
Quebecois documentary maker Claude Demers paints an impressionistic, enigmatic, visually alluring portrait of the woman who rejected him at birth in Une Femme, Ma Mère (A Woman, My Mother). Seamlessly blending original footage with material borrowed from Canada's national film archives, Demers creates a dreamlike collage of half-submerged childhood memories, subtle movie homages and discreetly staged historical re-enactments. Painted in elegant monochrome that purposely evokes the timeless look of classic mid-century cinema, this real-life mystery story packs a strong emotional punch, rising above its personal subject matter to ruminate on universal themes of love, loss and lingering family trauma. "Why do those left behind always feel guilty?" the director ponders during his soul-searching voice-over narration. Sometimes he feels like a motherless child.
Demers unearths plenty of long-buried family secrets during his research for Une Femme, Ma Mère, but he never forgets his crucial role as a storyteller, and makes no firm claims on definitive journalistic truth. "How much of the film is born out of the imaginative world?" the director asks himself in his press notes. "My primary goal in creating A Woman, My Mother was to make a poignant and poetic film." An artful hybrid documentary that falls somewhere between a stylised cine-memoir and an extended self-therapy session, Une Femme, Ma Mere is currently touring the online festival circuit, screening last month at Canada's Hot Docs and DOK.fest Munich.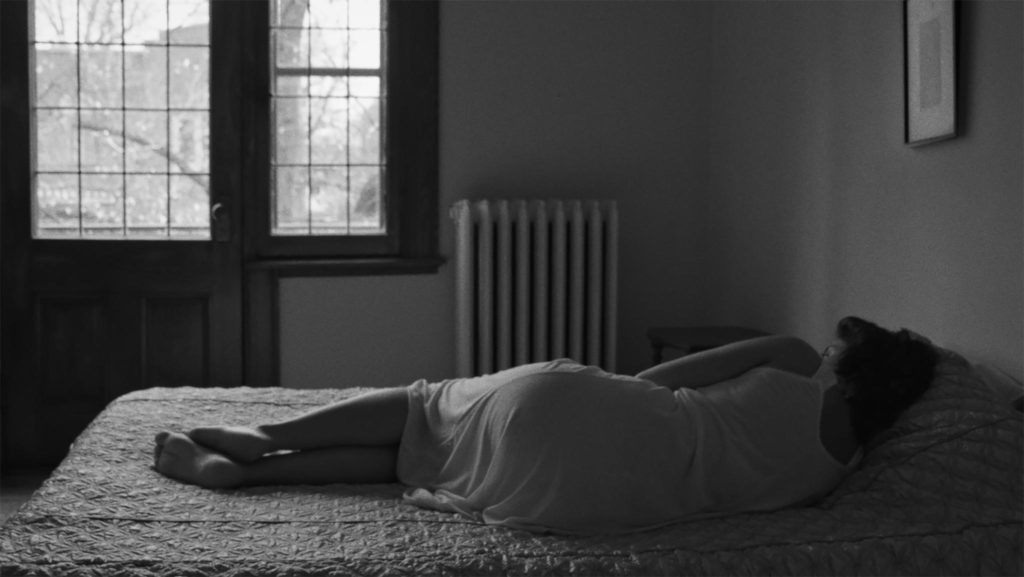 A solitary, strong-minded woman born into a large Catholic family, the director's mother Marie forged a defiantly independent life after settling in Montreal in her twenties. When an adulterous affair left her pregnant at 27, her married lover offered her 200 dollars to have an abortion. Instead, she chose a clandestine birth in a Catholic convent hospital, immediately put the baby up for adoption, then walked away forever. The boy was christened Paul but renamed Claude by his adoptive family, who raised him to believe his biological mother was dead. Only in adulthood did he learn that Marie was still alive, but had simply chosen to abandon him at birth, a primal rejection that still cuts deep. 
For years Demers plays detective on his own family history, digging into civic records, hiring private investigators, and pestering officials to give up long-guarded secrets. Gradually he pieces together clues from Marie's life story, uncovering a trail of name changes and scattered addresses, until she finally settles into marriage and suburban domesticity in middle age. In 2002, the director finally musters the courage to contact his mother in her Ontario home. Her reaction is initially frosty, but the estranged pair slowly establish a relationship over the next few years. But when Marie dies in 2016, some mysteries still remain unexplained. "Taking your secrets to the grave, you don't want me there," Demers concludes sadly. Not exactly a happy ending, but a kind of closure.
Like its elusive subject, Une Femme, Ma Mère leaves many questions unanswered. Demers is light on socio-political subtext, but the conservative Catholic culture that dominated Quebec's sexual morality for most of the 20th century is clearly a key background player in this sorrowful saga. That said, even if it feels skimpy on context, his film scores highly as a visually seductive experience with its moody film-noir cityscapes, painterly interiors, lonely snowbound prairies and melancholy montages of faces from cinematic history. A lyrical, achingly nostalgic score by Serge Nakauchi Pelletier adds to this sense of yearning for a loss that can never be replaced, a wound that will never fully heal. 
---

Original title: Une Femme, Ma Mère
Year: 2019
Runtime: 75′
Country: Canada
Language: French
Director, writer, producer: Claude Demers
Cinematography by: Stéphanie Weber Biron
Editing by: Natalie Lamoureux
Sound design by: Patrice LeBlanc
Music by: Serge Nakauchi Pelletier
Production companies: Les Films de l'Autre, K-Films Amérique