Review: A Peaceful Divorce (2020)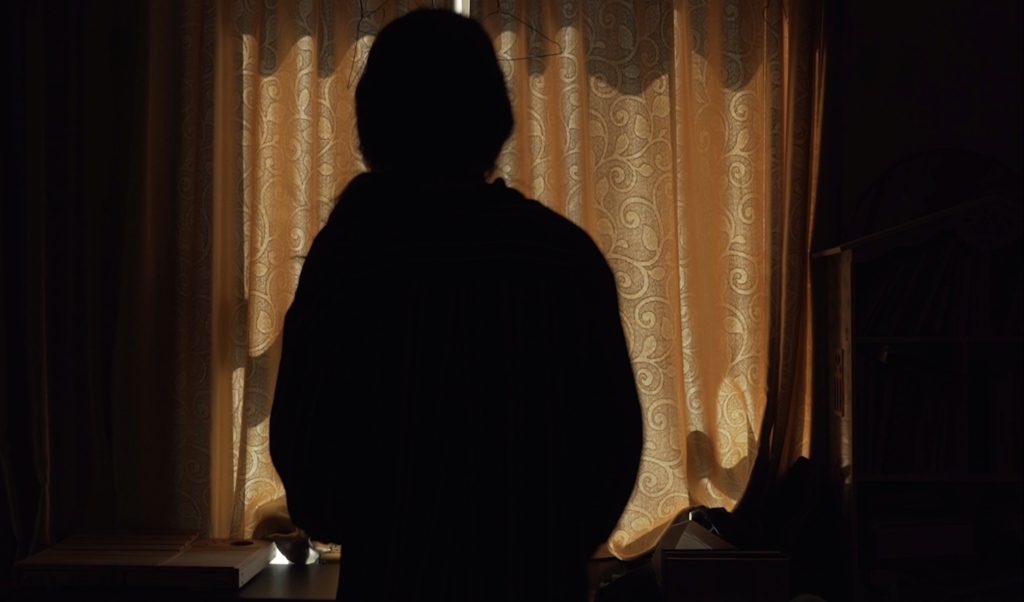 We are all different and we are all the same. The quarantine due to the pandemic outbreak might serve as the perfect framing to support the aforementioned claim: we might be all different people, but our destinies to stay at home and wait for the proverbial storm to be over look pretty uniformed. Somewhere between the uniformity and the difference is one's personal experience largely depending on one's pre-quarantine life situation.
Sidi Wang is a Chinese filmmaker living and working in Beijing and Austin, Texas. The quarantine order got her while she was in China, living with her mother, brother and step-father during the day and spending her nights in Skype talks with her father, whom she missed. She filmed her routine in order to understand it and to understand herself better. The result is the film A Peaceful Divorce, a short documentary that premiered at this year's edition of FID Marseille in its new competition programme Flash.
Films from quarantine might also seem quite uniformed because of the limited technology and almost no additional crew available. In conditions that harsh, only the talented ones might excel, and Wang is among the chosen few. Her cinematographic, directorial and editing choices are spot on: her camera is always pointed inwards, studying the modernist apartment she stays in with a part of her family in the scenes that portray the daily routines, as it is pointed outwards, through the window in the more reflexive moments, so the audience understands her meditations about being somewhere else. The crucial moments, however, are the talks with her father, filmed as the reflection in the window, in the long takes, so the filmmaker can actually see herself during after the process of the receiving the words of wisdom from a figure she misses in her current life.
The title is also a suggestion from her father for her upcoming project, about his and her mother's uniquely friendly divorce that is quite unusual in the Chinese culture. Wang's position as the filmmaker and as the person locked between the walls of her home she does not see as home any more is unique and complex, and the carefully assembled film is a frank and convincing effort in order for her to face the situation, and a very eloquent filmmaking effort that profits on the idea "less is more".
---
Runtime: 18' 37''
Country: China
Language: Mandarin
Directed by: Sidi Wang
Cinematography by: Sidi Wang
Editing by: Sidi Wang
Produced by: Sidi Wang, Huang Ji, Ryuji Otsuka
Production company: Yellow-Green Pi
Supported by: Around You Film Workshop