Review: Voin (2020)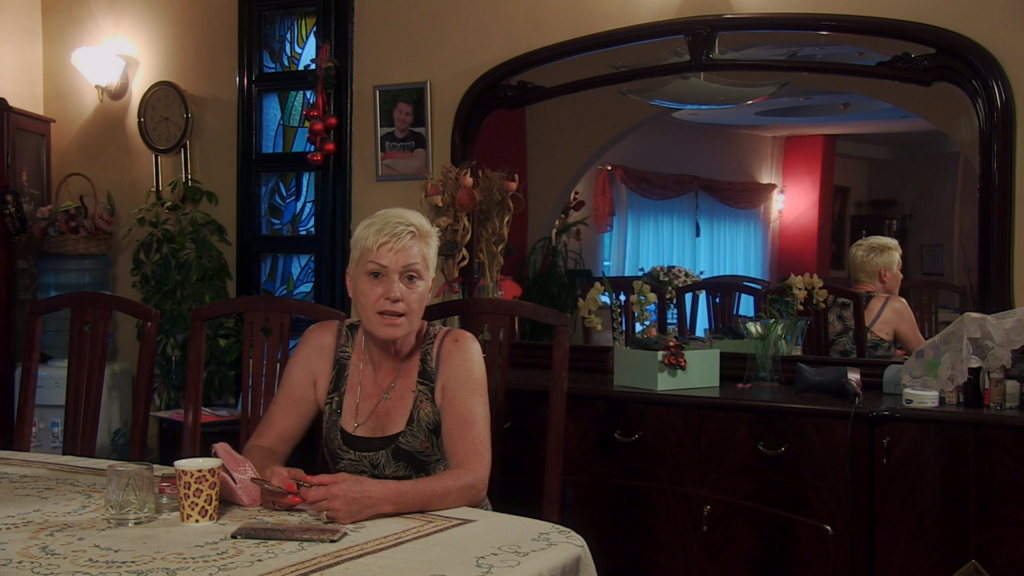 Voin is the latest portrait documentary directed by Gaëlle Boucand who comes back to FID Marseille, the place of her international breakthrough with her mid-length film J.J.A. (2012). It competes in the newly-founded Flash competition dedicated to the up-and-coming filmmakers and their early films.
The place is the capital of Bulgaria, Sofia, its landmark building like the Congress Centre, its socialist projects and its semi-rural suburbs, while the eponymous protagonist is an emigrant who comes back to re-visit the places of his youth and childhood. The principal topic of the transience of the time is not realized through the clichés of transition from communism to capitalism and the nostalgia for the innocent youth years, although those aspects are also shown and spoken in the film's 30 minutes of runtime. Simply put, the protagonist is too much of a character to merely serve as a loudspeaker for the ideas and the attitudes that have become common places over the course of decades.
Voin is a good storyteller, very chatty and simultaneously playful and poignant, and his memories are quite diverse. For instance, he remembers helping his grandfather on the farm and having his first "drag" experience at the village festivity with the blessing of his grandmother. He also remembers his first contact with the West, during his four-hour visit to West Berlin from the Eastern part of the city, the police coming to his home and ransacking it because his father was an employee of the hotel for the foreign visitors and therefore a suspicious person in the eyes of the communist establishment. Voin also remembers the troubles his complicated, non-binary sexuality brought to him – the disapproval of his father and the exploitation by his peers.
The documentary starts as a series of interviews, with Voin and his parents, occasionally cut with some of the 8mm home movies from the decades ago. But as the runtime progresses, the memories become more diverse, the footage is more and more distorted and the lines between the past and present, memories and the reality, gets blurrier and blurrier. If the purpose of it was to dictate the mood and to showcase the filmmaker's ability to work the different techniques, then Boucand got what she wanted the way she wanted, although the film overstays its welcome a bit by opening a number of subjects and issues for its protagonist and his surroundings without even pretending to aim for some kind of a closure for any of them.
---
Runtime: 30'
Countries: France, Bulgaria
Languages: English, Bulgarian
Directed by: Gaëlle Boucand
Cinematography by: Victor Zébo, Gaëlle Boucand
Editing by: Sebastian Bodirsky, Thibault Solinhac, Elise Florenty, Gaëlle Boucand
Sound by: Pierre-Yves Lavoué
Assistant director: Lily Antonova
Produced by: Léa Todorov, Gaëlle Boucand, Boriana Cherkalova
Production companies: Elinka Films, NDK Congress Centre Sofia