Review: Forman Vs. Forman (2019)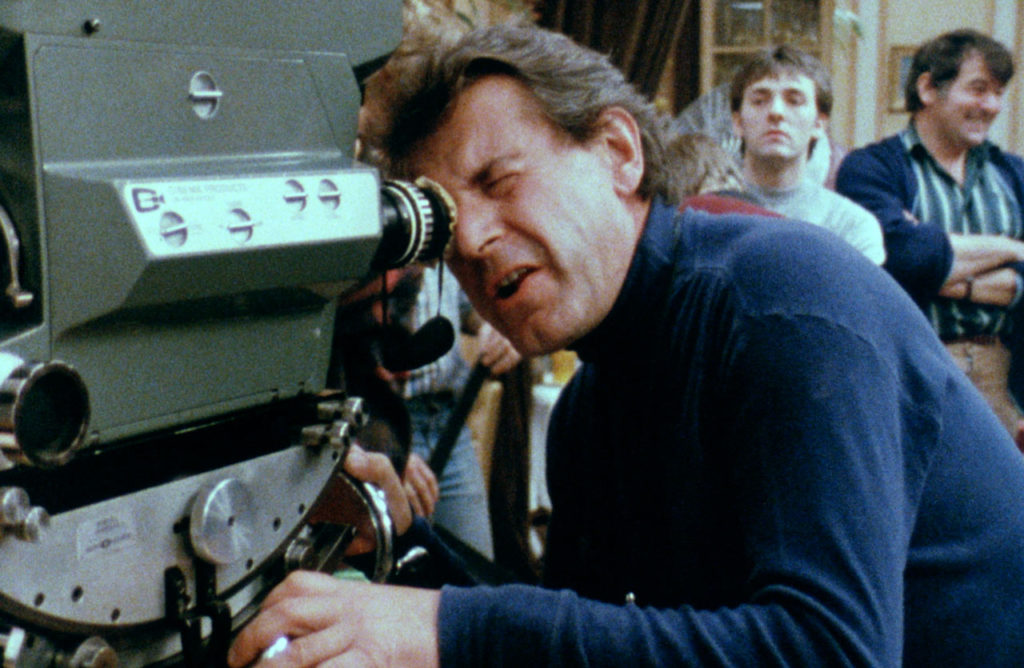 Czech film director Miloš Forman lived a dramatically rich life, both on screen and off. As Helen Třeštíková and her co-director Jakub Hejna demonstrate in this sympathetic retrospective documentary, Forman's early years feel like an epic movie set against the the key horrors of 20th century Europe. Born Jan Tomáš Forman in 1932, he was orphaned after both his parents were murdered by the Nazis, went to school with future president Václav Havel, took up film-making almost by accident, became a controversial figurehead of Czech New Wave cinema, then fled his homeland for the West during the Soviet-led invasion of Prague in 1968.
Struggling to build a career in US exile, a depressed Forman spent two impoverished years in bed in New York's fabled Chelsea Hotel before Michael Douglas and Saul Zaentz rescued him by inviting him to direct One Flew Over The Cuckoo's Nest (1975). This hugely successful critical and commercial smash won five Oscars and secured the Czech emigre a high-profile international career for decades afterwards.
A brisk 78-minute skip through Forman's life and work, Forman Vs. Forman premiered in Cannes last year, but its made-for-TV format is clearly better suited to small than big screens – indeed, a shorter edit already aired on French television. Currently touring festivals both physical and virtual, the full-length version played to a rare theatrical audience at IceDocs in Iceland last month.

Veteran Czech documentary maker Třeštíková attended the same Prague film school as Forman, FAMU – also the career launchpad for Jiří Menzel, Agnieszka Holland, Milan Kundera, Emir Kusturica and dozens more. She and Hejna paint a fairly conventional but enjoyably warm, conversational portrait of the late director in Forman Vs. Forman. Initially working with their subject's blessing, before his death in 2018, the pair draw on more than 100 archive sources here including previously unseen private family videos and rare TV interviews.
Among the film's most notable rediscoveries are behind-the-scenes footage of Forman shooting his international breakthrough feature The Fireman's Ball (1967), and a comical encounter with the director wearing just swimming shorts at the turbulent Cannes festival of May 1968. The film's voice-over narration is almost entirely spoken by Forman himself via a loosely chronological collage of historical interviews in Czech, French and English. In an inspired piece of casting, Třeštíková and Hejna also enlisted the late director's son Petr to fill in some key missing pieces by reading extracts from his father's 1994 autobiography.
For casual fans and novice film scholars, Forman Vs. Forman offers a concise, compelling introduction to the feted Czech director. But the breezy tone and skimpy detail may frustrate more experienced cineastes craving a more thorough, insightful, investigative bio-documentary. For example, the film-makers reveals little of Forman's private life outside his two marriages, which took place decades apart. They also barely explore his political worldview beyond reaffirming his lifelong contempt for the stifling official Communist culture of his Czech youth. "Our biggest inspiration was reacting to this enormous bullshit," he laughs.
Třeštíková and Hejna also take an oddly selective approach to Forman's 40-year filmography, with very little critical analysis, and even ignore some titles completely. His early career is the most thoroughly covered, from his first major Czech films Loves of a Blonde (1965) and The Fireman's Ball (1967) to the multiple Oscar-winners One Flew Over The Cuckoo's Nest (1975) and Amadeus (1984). Indeed, the making of Amadeus alone could make a great stand-alone documentary, with Forman returning to shoot in Communist-era Prague under the snooping eyes of the secret police. In a clever piece of cinematic karma, the directors have unearthed some of these surveillance shots to incorporate in their film.
But strangely, there is very little focus here on Forman's later work, notably the Jim Carrey comedy biopic Man On The Moon (1999) and Goya's Ghosts (2006), which starred Javier Bardem and Natalie Portman. Even his lesser films and commercial flops were interesting, and deserve at least cursory acknowledgement. Perhaps copyright issues, a lack of suitable interview material, or simply the documentary's rushed running time were all restricting factors here. But these omissions help make Forman Vs. Forman into a fairly cosmetic exercise, engaging and humane in tone, but still a lightweight portrait of a heavyweight film-maker.
---
Original title: Forman Vs. Forman
Year: 2019
Runtime: 78 minutes
Language: Czech
Country: Czech Republic
Directors: Helena Třeštíková, Jakub Hejna
Screenwriter: Helena Třeštíková
Editor: Jakub Hejna
Producer: Kateřina Černá
Production companies: NEGATIV, Česká televize, ARTE, Alegria Productions