Review: Black Sun (2019)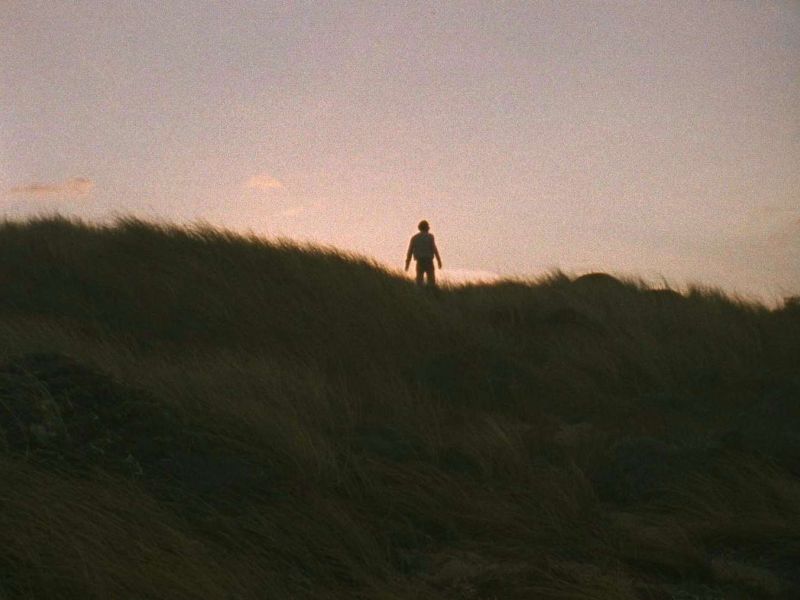 Although it is usually a pure synchronicity, people tend to connect the phenomena of the outside world with their inner feelings, creating a new meaning in process. While it can lead to various troubles in daily life, it can serve as an inspiration for a work of art, which Arda Çiltepe's Black Sun certainly is.
Last year's winner of the Leopard of the Future at Locarno, and the EFA shorts nominee had a healthy festival tour. We saw its re-run at this year's online edition of Sarajevo.
An unnamed man (Enes Yurdaün) travels a long road in his car while the sun sets over the highway. He makes an occasional smoking break, stops by the sea to take a swim and grabs a bite on a seafront stand, before having a massage and going to sleep next to a young woman. As we are informed from his phone conversation, someone died in the family, so he has to rush, but the ferries to island are cancelled for a period of time and he has to wait. Also, the solar eclipse is about to happen and the significance of the phenomenon is unknown, but it does not prevent the people to have their own theories about it.
Black Sun connects the dots between the eclipse in the real world and its protagonist's inner eclipse in a stylistically polished way. While dialogues are scarce, the film is particularly strong on the visual level. The narrow aspect ratio (4:3) with cropped corners brings the retro feeling to it, while the analogue cinematography by Julia Tielke, consisting of the slightly longer, calm shots melting in the soft, saturated colours, is quite evocative and poetic. It also profits from the slow-burning pace dictated by Çiltepe, who also assumed the role of the editor.
---
Original title: Siyah Güneş
Year: 2019
Runtime: 19' 56''
Countries: Turkey, Germany
Language: Turkish
Directed by: Arda Çiltepe
Written by: Arda Çiltepe, Julia Tielke
Cast: Enes Yurdaün, Ariya Toprak, Sencar Sagdiç, Seren Şirince, Hüsein Kocman, Yusuf Elbaşi, Hasan Gövenç, Semih Gülen
Cinematography by: Julia Tielke
Editing by: Arda Çiltepe
Sound design by: Yalin Özgencil, Mine Pakel
Production design by: Idris Kaan Akbay
Colourist: Nils Petersen
Produced by: Alara Hamamcioglu, Öykü Canli
Production companies: Vigo Film, Yumurta Yapun, HBFK