Review: Playback (2019)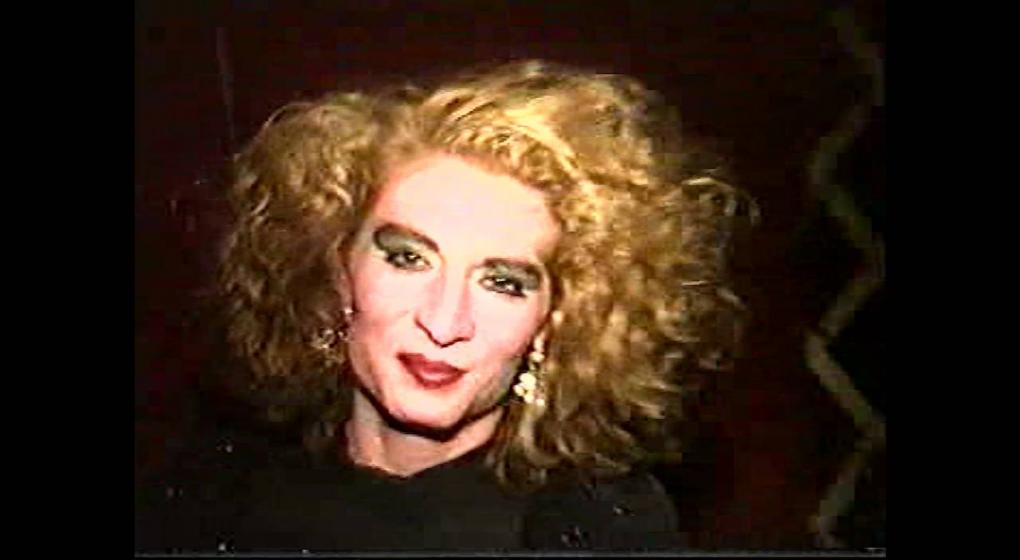 In her feature debut Silence is a Falling Body (2017) Augustina Comedi delved in the secret past of her father Jamie, about whose double life she became aware of after his death. While going through his private collection of VHS cassette tapes, she found out that he was an activist for the LGTB rights and that he had led a completely different life before he got married at the age of 40. Speaking to people from his past, Augustina Comedi started discovering details surrounding the 1980's trailblazing LGTB community in Córdoba her father belonged to. Among people she encountered in the process was his last boyfriend Horacio, aka La Delpi, who also plays an important role in her latest short documentary.
Playback is an homage to the Kalas Group founded in 1983, a year that marked the end of Dirty War and dictatorship in Argentina. While the country still had to deal with remnants of praetorianism including police-induced restrictions regarding the conduct in public, the LGTB community of Córdoba had a brief moment of care-free celebration of their new-won freedoms until AIDS started spreading like a forest fire, claiming life by life.
Just like Silence is a Falling Body, Playback is also based on private archives. The tapes chosen for the documentary were filmed in 'la Piaff nightclub' where the group consisting of transgender women and drag queens performed to the crowded house. The archive footage is connected with vignettes dedicated to the key members of Kalas Group, shot in vintage style and masterly edited to a a smooth-flowing story of strong friendships and clever, humor-loaded, performance-filled battle against politics of hate and intolerance of minorities.
Looking at Argentina from this perspective, knowing that it was the 10th country in the world which legally recognized the same sex marriages, it is difficult to comprehend the hardships the LGTB community was facing back in the 1980's. Equally incomprehensible are different conditions between the capital Buenos Aires and the rest of the country. Traditionally conservative Córdoba, as La Delphi, the only survivor of Kalas calls it – "a sanctimonious city", had to fight its own battle to get the proper treatment for AIDS patients, and only due to the efforts of activists, antiretrovirals reached Córdoba a year after they were introduced to patients in Buenos Aires. Starting with 1991, Kalas started donating money from the ticket sale to the Rawson hospital.
The whole film, built as a collage of memories, is voiced-over by La Delpi, a strong performer and fighter who was left with memories only. She recalls the times of joy and sorrow, painting the portraits of her friends in warm and poetic, but sorrow-filled words.
Playback was crowned Best (national) Short at Mar del Plata, and later on it won Teddy Award at Berlinale. The film has already made an impressive festival round in 2020 with screenings at Sheffield Doc|Fest, Jeonju, Thessaloniki, Hot Docs, among many others. We caught up with the film at the digital edition of DokuFest.
---
Original title: Ensayo de una despedida
Country: Argentina
Language: Spanish
Runtime: 14′
Directed by: Augustina Comedy
Written by: Augustina Comedy
Produced by: Magali Merida
Cinematographer: Magali Merida
Art director(s): Martín Paolorossi, Federico Tapia
Costume design: Romina Gutierrez
Makeup artist: Evangelina Perea
Sound design: Guido Deniro
Visual effects: Bruno Fauceglia
Colourist: Ada Frontini
Camera: Rodrigo Fierro, Magali Merida
Cast: La Delpi, Marcos Garcia, Martin Shanly