Review: Good Night (2019)
Dokufest: International Shorts Selects Series 1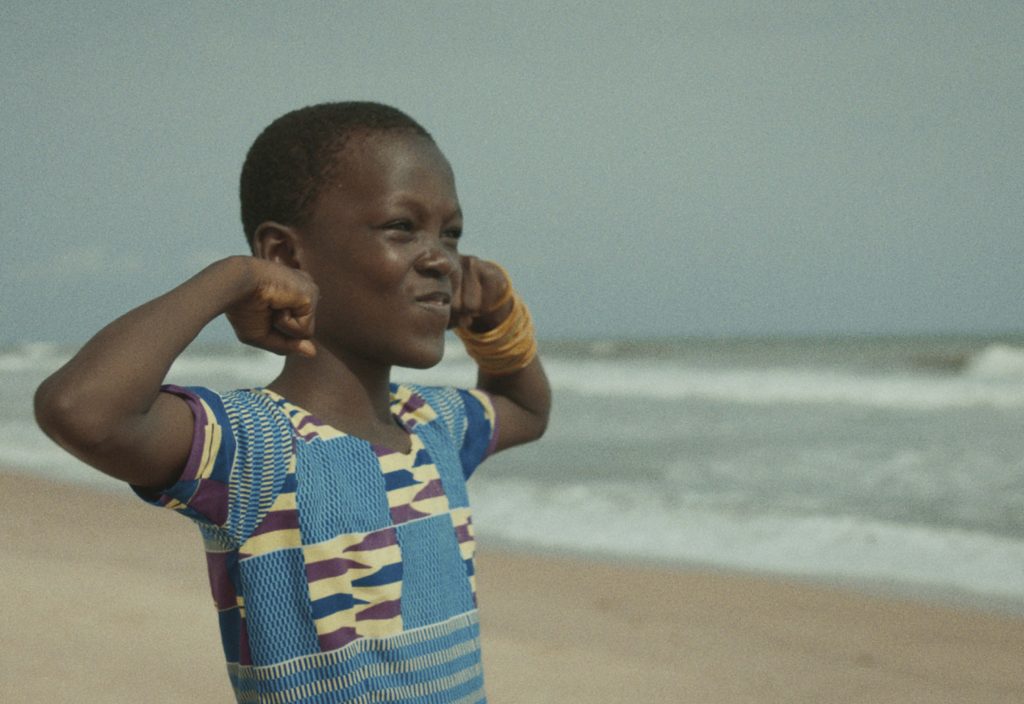 Strong contender in Dokufest's International Shorts Competition is the Clermont-Ferrand Grand Prix winner Good Night by a Ghanaian-born Belgian director and writer Anthony Nti. The story about two children who manage to get out of trouble in the eleventh hour is based on a collage of memories from Nti's childhood.
The opening scene involving chicken run is a small hommage to Fernando Meirelles and Kátia Lund's City of Gods (2002), but fortunately the story goes in a different direction. What that particular long scene shot by a hand-held camera does is bulding a vertigo-inducing chace through a labyrinth of streets in a densely built-up family house area in Accra, breathing its dust and brick walls. Judiciously edited, Good Night has a unique, bouncy dynamic.
The film stars young talents Prince Agortey and Matilda Enchil playing more or less themselves – children from the same neighborhood who spend days outside, inventing new ways to have fun. Football, or chicken run, there is always something going on on the street. What streets don't usually have are foreigners with brand new cars and money, which is why Bogah (Ashanti word for 'foreigner') has an easy job of introducing himself to two friends who accept his generous invitation to dinner in an all-you-can-eat restaurant. There are no questions at the mention of food except what a buffet is, and the kids end up in Bogah's (Goua Robert Grovogui) car.
Prince and Mathilda are unsuspecting of foreigner's true motives for approaching them, and they take it as the pure kindness, until they end up in a huge house full of suspiciously looking characters, but not before they get completely pampered on their long evening out, in a world they never had a chance of being before.
Good Night is as much a film about a strong friendship between two children, as it is a warning against organised gangs who are recruiting children in poverty stricken communities for risky jobs.

---
Original title: Da Yie
Country: Ghana/ Belgium
Language:
Year: 2019
Runtime: 20 minutes
Director: Anthony Nti
Writers/ producers: Chingiz Karibekov & Anthony Nti
Director of Photography: Pieter-Jan Claessens
Editor: Frederik Vandewalle
Sound designer: Seppe Monbaliu, Eli Sundermann
Sound mixer: Vincent Struelens
First AC: Jordan Anschel
First AD: Chingiz Karibekov
Foley artist: Flo Van Deuren
Executive Producer: Nicole Balken