Review: Outside the Oranges Are Blooming (2019)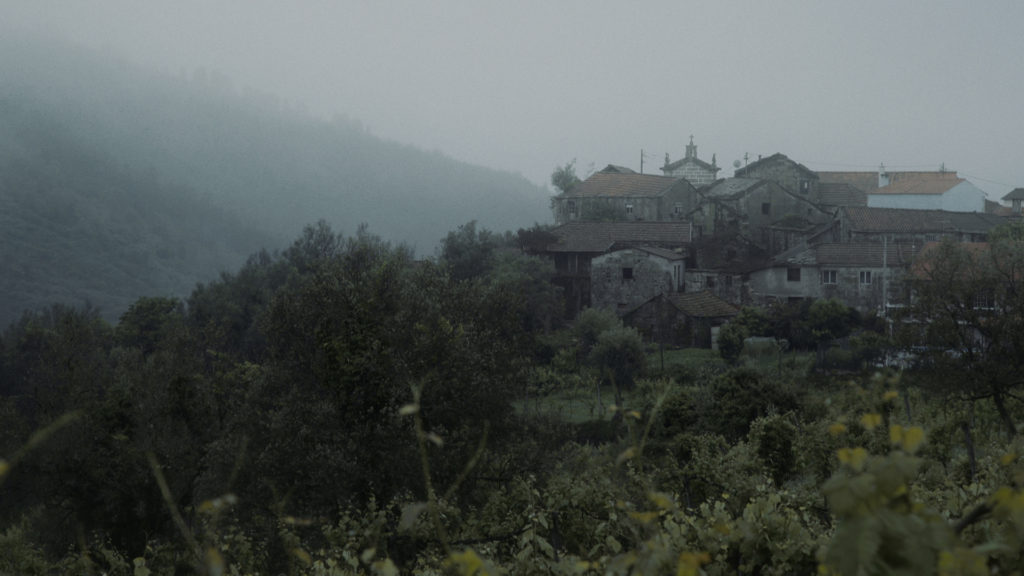 Coming from the background in theatre production and cultural management, Nevena Desivojević took a step towards filmmaking by attending the Doc Nomad programme in Budapest, Brussels and Lisbon. The short documentary Outside the Oranges Are Blooming is her directorial debut. The film premiered at the last year's edition of Dok.Leipzig, before opening domestically at Doc.Lisboa (it is a Portuguese-Serbian co-production). Currently it plays at DokuFest's online edition in Balkan competition.
The up and coming filmmaker opens the film with a static shot of a hill in the fog, before going closer up to the semi-deserted crumbling village on its side. There she observes the daily life of its rare inhabitants, focusing especially on one man who seems quite resigned by the fact that he lives there. From her position of a woman with a camera, she tries to talk to him and get him to open a bit, while she also keeps following others in their daily routines…
We do not get all the "hows" and "whys" about our mystery man, but some things could be read from the dialogue and the footage as well. The village was obviously circumvented by the technology and the sheer notion of advance: for the 20 minutes of the film's runtime we do not see a single car, suggesting that there is not even a proper road to it, which effectively explains why it is dying out and its inhabitants are leaving as soon as they get the chance. Contrasting it, Desivojević often films the cluster of the wind power plants in the vicinity, as a clear symbol of progress. But our hero somehow gets stuck there, between his wishes, capabilities and (the lack of) motivation.
Outside the Oranges Are Blooming (the title is spoken as a line of dialogue by the filmmaker herself) is clearly a work of a talented film student who has learned how to tell the story, with an accent on the visual storytelling. The question is, however, whether she has a story to tell or was the story told and re-told many times before. In the end, it is a handsome film, thanks to the cinematography handled by Desivojević and Cristina Hanes and the nature-inspired sound design by Dane Vlaisavljević, but it still feels like a schoolwork and an exercise in style.
---
Original title: Lá Fora As Laranjas Estão A Nascer
Year: 2019
Runtime: 20' 27''
Countries: Serbia, Portugal
Language: Portuguese
Directed by: Nevena Desivojević
Cinematography by: Cristina Hanes, Nevena Desivojević
Editing by: Francisco Matos Morreira, Nevena Desivojević, Pedro Peralta
Sound design: Dane Vlaisavljević
Sound by: Cristina Forte, Venice Atienza
Colourist: Dušan Grubin
Assistant director: Tiago Hespanha
Production companies: Black Rooster Studio, Terratreme Films
Supported by: Film Centre Serbia (FCS)