Review: The Van (2019)
Dokufest: International Shorts Selects Series 1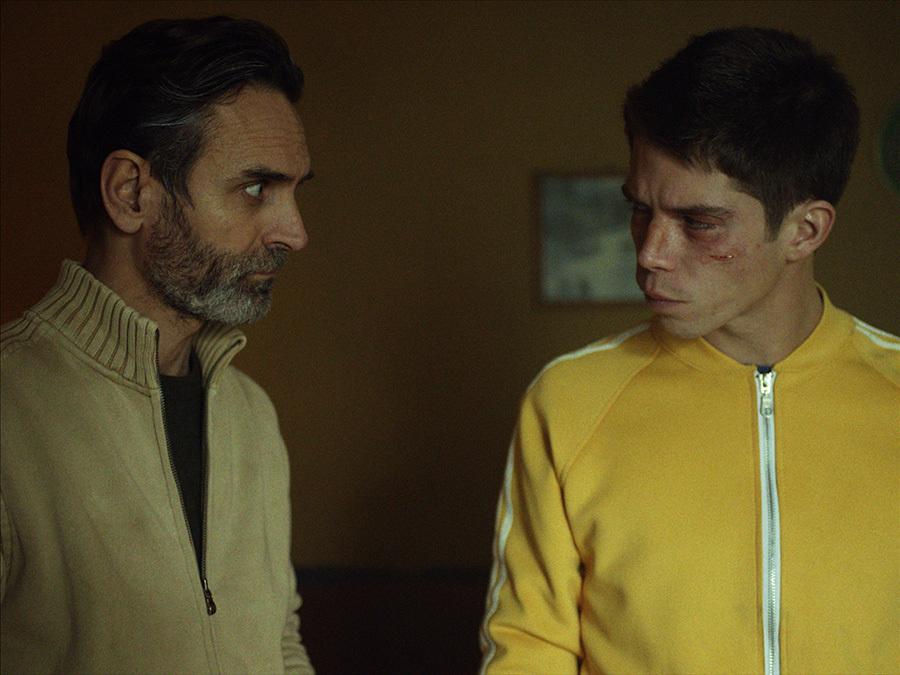 It's a strange thing being officially considered European without belonging to the exclusive club called EU, with its door open to work, better education and a higher quality of health service to members only. It's like a posh boys club with champagne and oysters being served by slightly less posh people. The second life is reserved for the elected, and the struggle to prove oneself worthy of setting foot in certain countries is a tiresome and humiliating bureaucratic procedure. And – there is a price tag on it. Despite of all, people are dreaming of getting out of their geographical ghettos and starting anew some place that offers hope for a 'normal' life. Having said that, the very understanding of a 'better' or 'normal' life varies, and it is pretty much a generational thing.
In its core, Erenik Beqiri's The Van which competed for Palme D'Or last year in Cannes, is about generational differences regarding the question of immigration. But in its heart it's a family drama. Two strong-willed main characters, father (Arben Bajraktaraj) and son (Phénix Brossard), dream different dreams – one homebound, and the other unconfined. While Ben is doing everything to get away from Albania, with England as the final destination on his mind, his father – a construction worker, dreams to make it big in the construction business one day. "Workers don't have workers" is Ben's only comment to that. His concrete plan to fulfill his dream is to earn money through illegal boxing matches in a moving van.
Generations are clashing through all layers of society depicted in The Van. Affluent and unbothered by such trivialities are only local gangsters who profit from the misery of others. Nobody bends the street rules. Money is the only thing that matters, and money will decide about destinies of father and son. Brusque conversations, threats enunciated in chillingly friendly tones, and constant reminding of its royal highness the cash, are all savage promises coming true.
Psychological struggle that Ben is going through is treated almost dialogue-free. With every new swelling, with each wound, the camera comes closer to his transforming face. Yellow hues make Ben's physique softer, and the enviroment optically less threatening. Chosing this visual approach, the attention from the family ties doesn't wander into the other direction.
Erenik Beqiri wrote a sharp as a knife script about a family of two men who are ready to do anything for one another, but acting on their own impulse, they are actually doing a disservice to each other. The film is screened in the digital edition of Dokufest in Prizren.
---
Country: France, Albania
Language: Albanian
Runtime: 15 minutes
Produced by: Olivier Berlemont, Émilie Dubois, Ermir Keta, Amantia Peza
Production: Anima Pictures, OriGine Films
Written/ Directed by: Erenik Beqiri
Cinematographer: Guillaume le Grontec
Editor: Pauline Pallier
Colour grading: Robin Risser
Visual effects: Rigers Zeneli
Sound recording: Endri Pine
Re–recording mixer: Julie Tribout
Sound editor: Remi Durel
Costumes: Teuta Resuli