Review: Terminal
Dokufest: International Shorts Selects Series 1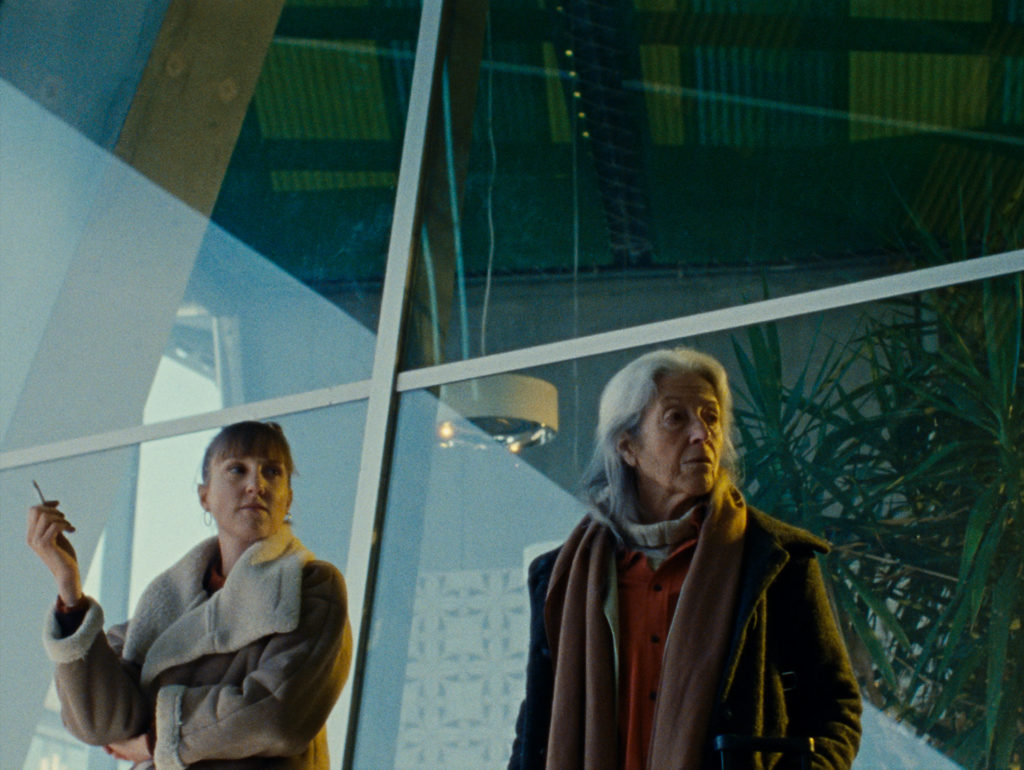 Kim Allamand's short drama Terminal, last year's Locarno winner of the Best Swiss Newcomer Prize (where it also bagged the Young Jury Award), is a mysterious story about an elderly lady (played by Margherita Schoh) who struggles to board any given bus to Benidorm. She keeps on changing her mind last minute, ending up at the same terminal for a number of times. And yet, she doesn't stop buying new tickets.
Perfectly unaffected neither by occasional giggles behind her back or by far too direct questions by random passengers, she goes about her business. That this game has been going on for a while is obvious, which is put to our attention when a café waitress approaches her to ask if she'd like to have her favourite cup of tea.
We are left to ponder what Mrs. Moser's story might be. Has she found her long lost love? Is she on her way to a family member? A prodigal son or daughter? Is she simply scared of travelling, or plague by guilty feeling of wanting to have a holiday on her own, without companions? Whatever the answer is, the hamster wheel she is treading seems to be motivated by a postcard from the popular Spanish seaside resort.
Shot analogue on 16mm and interestingly framed in the vast terminal space whose modern architecture gets as much significance in the story-plotting as the titular character's indecisiveness, Allamand's drama is a visual stunner. Although slow-paced, Terminal keeps the viewer chained to the seat by transporting the feeling of a suspense story slowly developing in front of their eyes.
The film is currently screened at Dokufest, where it competes in the International Shorts Selects Series 1.
---
Original title: Terminal
Country: Switzerland
Language: Swiss German/ English/ Italian
Runtime: 13′
Cast: Margherita Schoch , Lotti Happle , Suramira Vos , Maria Rebecca Sautter , Valentina Blagojevic
Producer: Nicole Boner, Filippo Bonacci
Directed by: Kim Allamand
Screenplay: Kim Allamand
Production designer: Anna Wohlgemuth
Cinematography: Jonas Jäggy
Costumes: Amanda Brooke
Sound Designer: Oscar van Hoogevest
Editing: Hubert Schmelzer
Production: Zürcher Hochschule der Künste
World Sales: Zürcher Hochschule der Künste