Review: 16. December (2019)
Dokufest: International Shorts Selects Series 1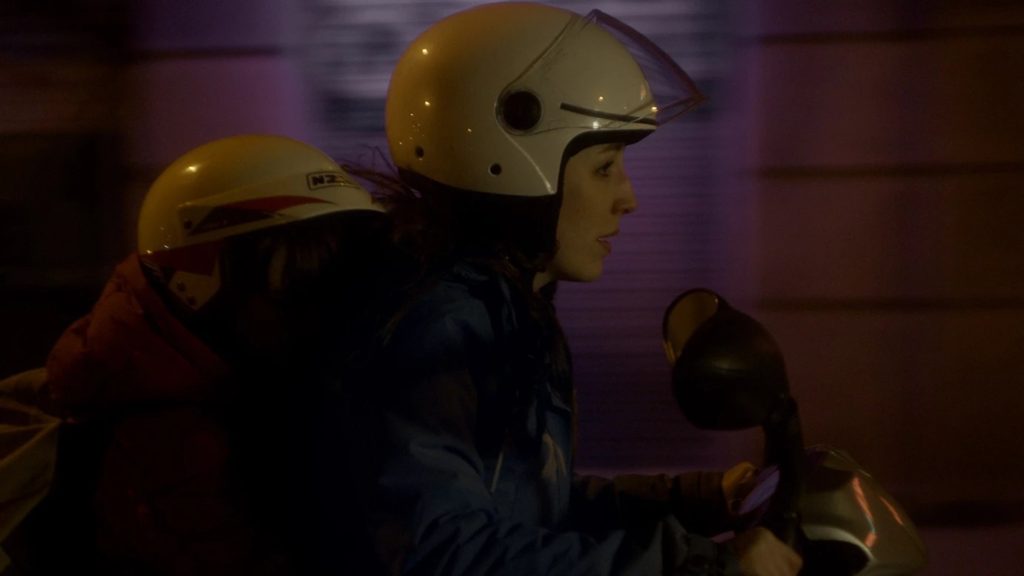 Light tone with which Álvaro Gago's drama 16. December begins – a handball team training, filmed with a fast moving hand-held camera sending soft pastel colours flying across the screen, is a treatcherous bait. Few scenes later, the screen darkens in the showerroom where women's innocent pranks turn into a nasty, offensive talk. In a way, this is a powerful statement about the easiness with which derogatory language born out of patriarchal, conservative thinking gets used even among women who are subconsciously brought up to adopt the "slut vs. virgin" system of values in many cultures. When the atmosphere gets heated, words like "bitch" are sent flying across the room, and it takes much more than calls for ceasefire for the verbal (and almost physical) war to stop.
Lucía (Cris Iglesias) is barely out of that unpleasant chaos, when she's asked to pick up her little brother Martin from wherever it is. On her way there, she gets knocked off her motorbike and brutally assaulted.
Last year's Locarno contender which is currently screening in the International Shorts Competition at Dokufest, is a sickening story of violence "provoked" by a young woman's reaction on catcalling and insults. It is a grim, sobering account of rape that takes place in the middle of the street, with all the classic tropes of mysogene culture in which an assaulted woman is additonally called names, "deservant of her punishment", and even being filmed by a third party as a sick souvenir. All of it because she dared answering back. Big words such as "loss of face" and "disrespect" are exchanged in the car as the motive for hunt.
The film doesn't only address mysoginy that is still alive and kicking in so many places worldwide, more significantly – it shows the consequences of its acceptance. Lucía is left on her own, as many victims are, scared to be asked questions about why something as terrible had happened to her.
Penned in deeply empathetic manner on one hand, and on the other straightforward merciless in describing the sad reality, the script surprisingly comes from Álvaro Gago himself.
---
Country: Spain
Year: 2019
Runtime: 13:51
Format: Digital
Dialogues: Galician, Spanish
Subtitles: English, Spanish
Director:
Screenplay: Álvaro Gago
Production company: Ringo Media, Sombriza Films
Producer: Mireia Graell Vivancos, Álvaro Gago
Cinematography: Lucía C. Pan
Editing: Ricardo Saraiva
Sound: Xavier Souto
Music: Xavier Bértolo
Artistic director: Alba Aguiar
Cast: Cris Iglesias, Javier Valcarce, Fran Pérez, Diego Abal, Ruth Boente, Martín Duplá