Review: Sweat (2020)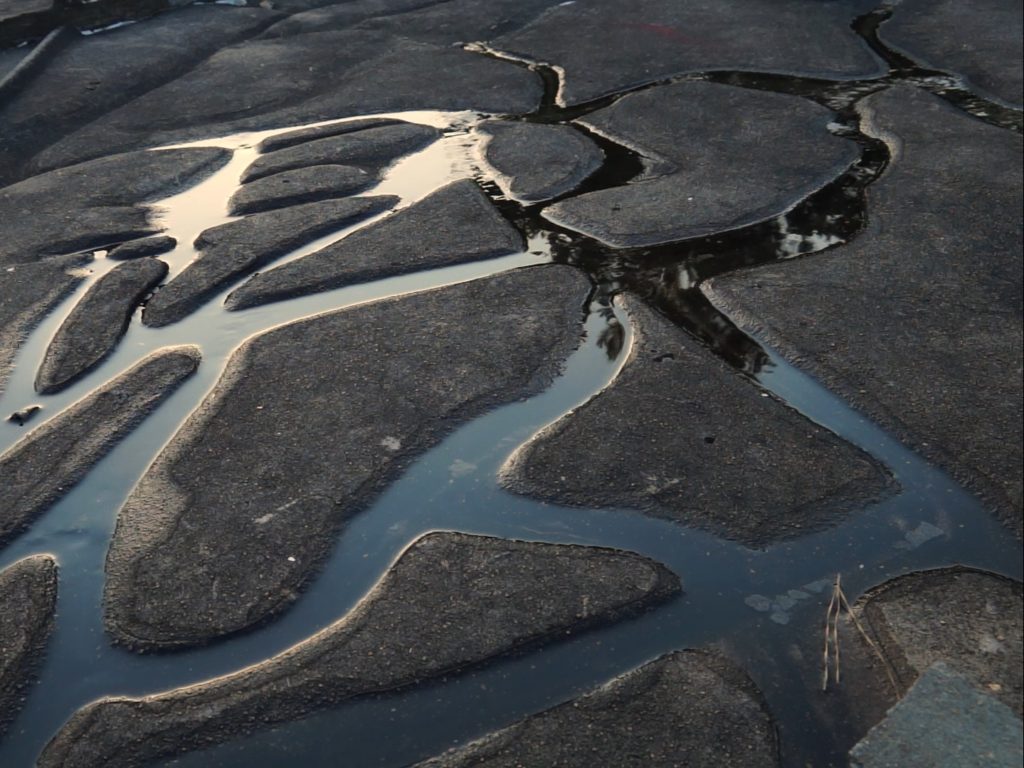 Under the slightly generic title Sweat lies an impressive examination of the nature, the humankind and their relationship through exploration and leisure. The 30-minute-long observational documentary by Elsa Brès, whose previous works Stella 50.4N1.5E (2016) and Love Canal (2017) were similarly themed and whose academic background is set in the architectural theory, premiered at FID Marseille, where it competed in CNAP and Flash competitions.
Sweat is shot in the Mississippi Delta region of the American Deep South and follows several people, whether alone or grouped, in a few separate stories. At first, it seems that it is a historical account of sorts, since our first protagonist, a bearded man in a white shirt that predates the Industrial Revolution, has something to do with mapping: he has some old maps, he walks around tirelessly and counts in French. Later, when the angle of the lens widens to show his whole figure and more of the background, we realize that his trousers are more on the contemporary side and that there are other things than the swamp and the river, like paved roads, cars, industrial facilities and a dam that serves as the local tourist attraction.
Other stories follow a couple of hikers and a couple of dogs, a lone explorer / survivalist who finds the shelter in an abandoned cabin and compulsively listens to the radio and a group of tourists on a boat trip. All of the stories combined create a unique and rounded-up eco- and social system based on infinite dualities between the ancient and the modern, the nature and the civilization.
The influences Brès looks up to are numerous and pretty clear to identify, from nature-themed to observational school of documentary filmmaking, with a dash of attraction of the fiction films. The narrow aspect ratio (4:3) does not box the picture, but, on the contrary, sheds some light on the third dimension, the depth or the height, depending on the camera positioning, while the colours shift naturally with the quantity and the type of light. The sound design, on the other hand, has to do with humans as much as it does with the nature, since it signals the presence of the civilization and a potential clash.
---
Runtime: 30'
Country: France
Languages: English, French
Directed by: Elsa Brès
Written by: Elsa Brès
Cinematography by: Elsa Brès
Editing by: Elsa Brès
Sound by: Elsa Brès, Maxence Ciekawi, Rémi Mencucci
Music by: Méryll Ampe
Produced by: Élise Florenty, Clémentine Roy
Production company: Parkadia