Review: Come Together (2020)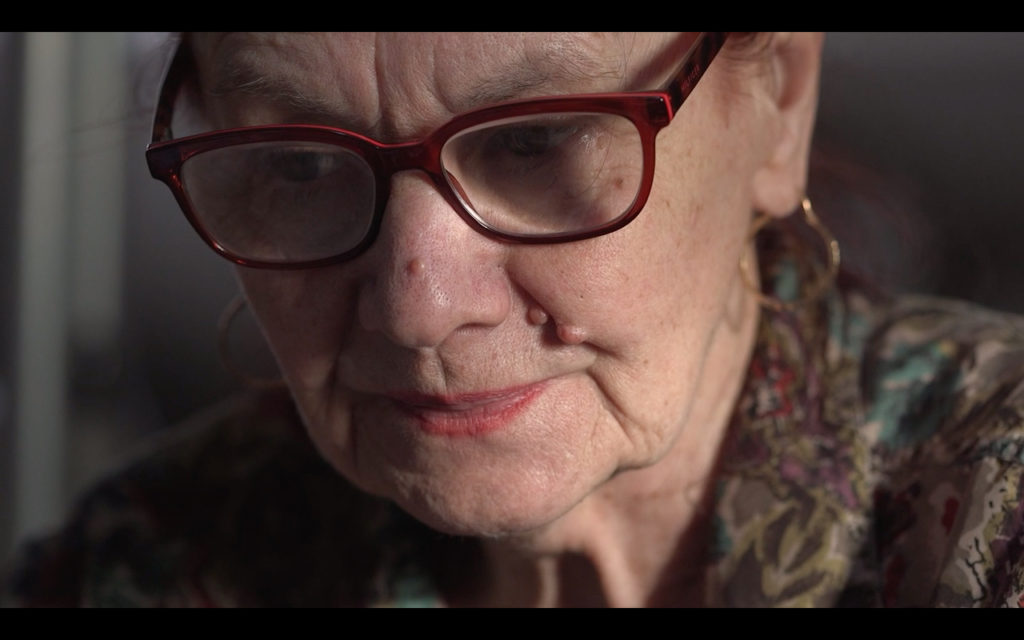 Some of the romances that have inspired the works of art started with a single look that was enough to light the spark in the poet's heart. Although they were never physical, they could last for decades. The Renaissance poet Francesco Petrarca and his sonnets about Laura are the part of the world cultural heritage, but they are not the only ones in the history of literature. Platonic love was responsible for far more poetry.
For her documentary about love over letters and postcards that also served as an inspiration for the books of poetry titled Come Together, Marija Strajnić did not have to do the research away from her home. Most of the things she needed she found in her grandmother's personal archive. The film had the world premiere at the recently finished Beldocs.
Marija's grandmother Jelena Strajnić kept all the letters she exchanged with Dragutin Cvijanović over the course of over sixty years. The two had a brief encounter when they were both teenagers, but kept their correspondence over the years and decades. Jelena is from Belgrade, Serbia, and Dragutin was (he died shortly before the film was completed) from Zagreb, Croatia. The country called Yugoslavia they were both born in fell apart, but their correspondence and their platonic love stayed strong. They both got married and had happy romantic marriages with their partners, but they considered each other as "the" first love.
The relation between the letters, love in its many forms (with accent on the platonic) and the poetry is the actual topic of Strajnić's film. While we are waiting for an encounter, we get the chance to get to know Jelena and Dragutin individually, to take a look in the letters they have exchanged and the poetry the letters inspired. Marija Strajnić interviews them both in a genuinely curious, but non-intrusive fashion and creates the framework for their story on her trip to Dragutin's residence, on the island of Hvar.
There is a lot of poetry in Strajnić's filmmaking, too. She is present in multiple roles here, as the director, producer, writer and the cast member, but also as the cinematographer and editor. Her camerawork consists of predominantly close-ups in shallow focus, only to be occasionally broken with wider-angle shots of the ambient and its own poetry. Doing her own editing, she is completely in control of when she would insert a moment of poetry reading, creating a strong sense of rhythm. The exceptionally clear Miloš Drndarević's sound design, with some gentle music blended into it, also adds to the poetic feeling of the Come Together, highlighting the protagonists and their love expressed in gentle words.
---
Original title: Susret
Year: 2020
Runtime: 36' 43''
Country: Serbia
Languages: Serbian, Croatian
Directed by: Marija Strajnić
Written by: Marija Strajnić
With: Jelena Strajnić, Dragutin Cvijanović, Marija Strajnić
Cinematography by: Marija Strajnić
Editing by: Marija Strajnić
Music by: Marko Ignjatović, Dušan Strajnić, Ana Janković
Sound by: Miloš Drndarević
Assistant director: Marko Ajković
Produced by: Marija Strajnić
Co-produced by: Nevena Savić
Production companies: Kino Š, Cinnamon Films
Supported by: Film Centre of Serbia (FCS), Republic of Serbia Ministry of Culture and Media