Review: Porvenir (2020)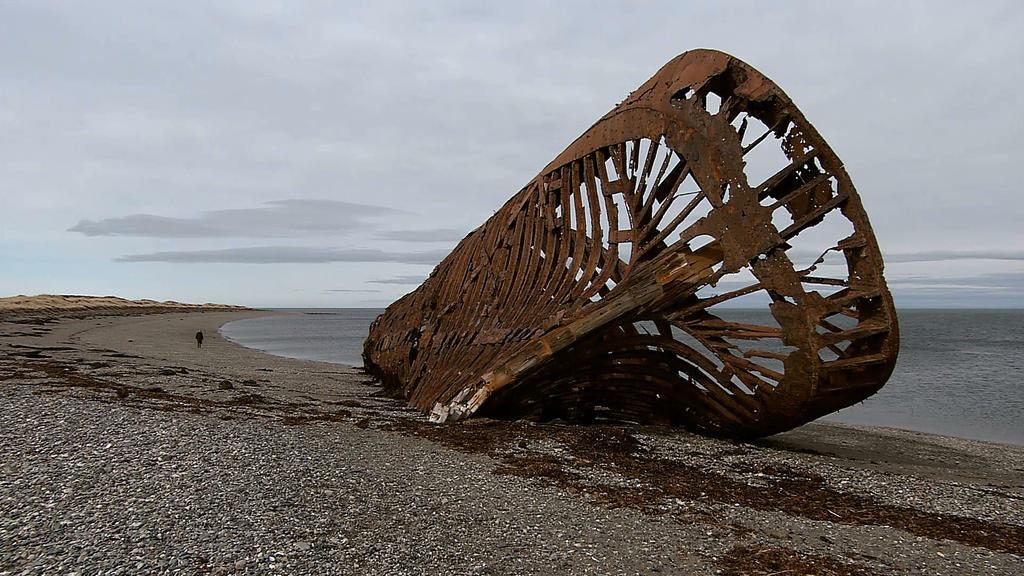 When it comes to the talks about the Croatian diaspora in South America, the common topics seldom drift away from the statistical and demographic data and the arguments about people's political affiliations in the times of historical turmoil. The more personal stories usually do not come into the spotlight. One might assume that it is also the case with Renata Poljak's short documentary Porvenir, set in the titular Chilean coastal town found by the Croatian gold miners and inhabited by their descendants, but the truth cannot be further from that.
The film premiered earlier this year at Oberhausen International Short Film Festival. Its national premiere was in the competition of Liburnia Film Festival, where it scooped the award for the best film.
After the experimental opening, showing the back of a woman against the eery drone as the musical background, followed by the low-resolution footage of the ocean and the double projection of a woman travelling by boat, the scope of the film turns to the town itself. It is a typical provincial town where cars and dogs are more common sight on the street than humans. High winds are blowing on the beaches and there is a rotting skeleton of a stranded old ship that remind us that the town has seen better days. The footage of the town is rhythmically intersected with the woman's back from the beginning, showing more and more of her silhouette every time, apparently for no reason, until the same person is "caught" on one of the city's beaches. The explanation comes later in the film in form of the textual info-card revealing the artist's personal connection to the place, making Porvenir not just sensory and emotional experience, but also quite an intellectual one.
On the technical level, it is close to perfection, thanks to Renata Poljak's clear vision and artistic approach (she comes from the background in visual arts) and the work of her crew, including the cinematographer Boris Poljak and sound designer Iva Ivan (both of them awarded at Liburnia for their work on the film) and the editor Damir Čučić. The lack of dialogue (and the human interaction in general) proved to be the right choice (the only spoken words come in the form of voice-over narration), amplifying the feeling of desolation. Porvenir, ironically meaning "future" in Spanish, is a strong piece of filmmaking about the place lost in time.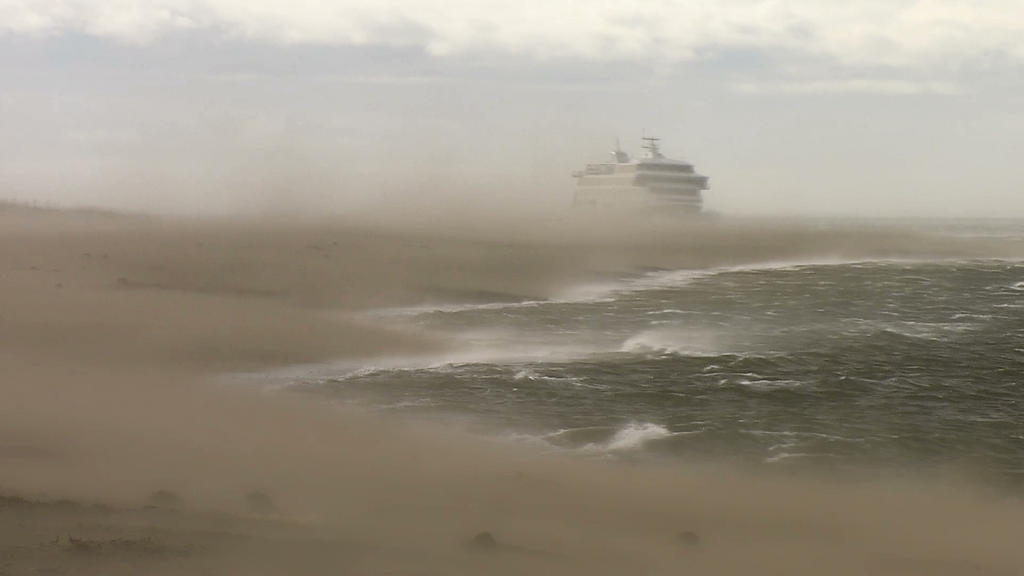 Runtime: 12' 12''
Country: Croatia
Language: Croatian
Directed by: Renata Poljak
Written by: Renata Poljak
Narration by: Renata Poljak
Cast: Renata Poljak, Petra Hraščanec
Choreography by: Renata Poljak, Petra Hraščanec
Cinematography by: Boris Poljak
Editing by: Damir Čučić
Music by: Nenad Sinkauz, Alen Sinkauz
Sound design by: Iva Ivan
Colourist: Tomislav Stojanović
Production company: REA Association for Contemporary Artistic Production
Supported by: Croatian Audiovisual Centre (HAVC), Republic of Croatia – Ministry of Culture and Media