Review: The Return of Tragedy (2020)
Orizzonti Corti (Out of Competition), 77th Venice Film festival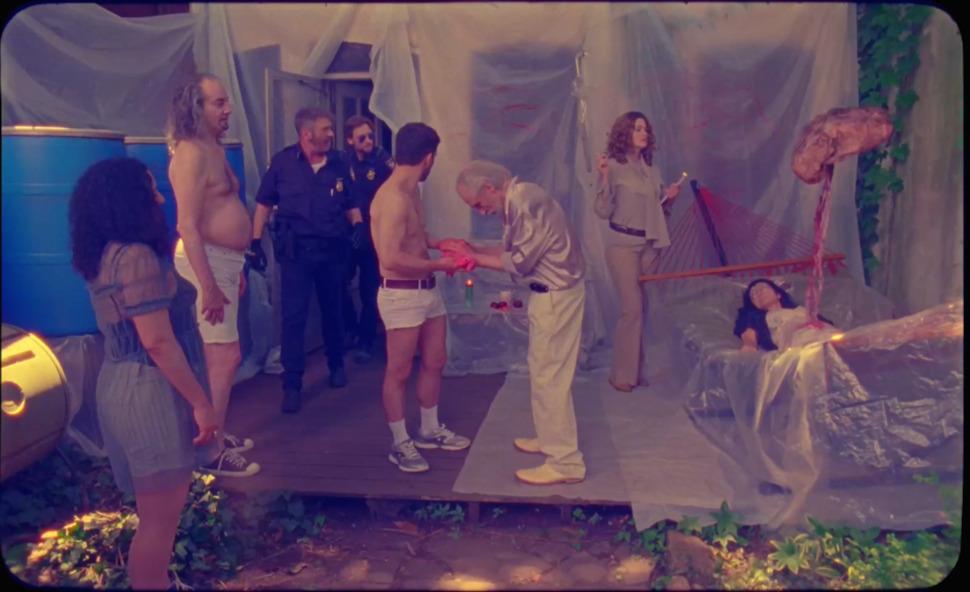 The French filmmaker Bertrand Mandico is the closest to the celebrity status as anyone in the realm of shorts could be. He is one of the rare filmmakers who has actually made his career in shorts and whose excursions to feature-length format (so far one, The Wild Boys that achieved some of the cult status on the festival circuit three years ago, with another one, Paradis sale in the filming stage) are just that – excursions in which he keeps the poetics of his shorts. His freshest work, The Return of Tragedy has just had its world premiere at the Orizzonti Corti competition of Venice.
As much as it is fun to watch, it is hard to describe what is it without using some labels that can be read in the wrong way. The Return of Tragedy is, basically, an ode to the genre filmmaking of the past, with a special twist towards the trash spectre of it. It is filled with too many references to too many things, from the radical side of the American independent filmmaking of the early 70s to Andy Warhol's productions, from neo-giallo to Troma, and from John Waters to the obscure pornography.
The plot of the film is divided in 7 chapters covering the same event: the intervention by the two policemen (played by Peter McCabe and Oleg Dubson) at the sight of something that can be a gruesome crime or a ritual performed by the cultists gathered around their guru Katebush (David Patrick Kelly) and his second in command tragedy (Mandico's muse and co-producer Elina Löwensohn) going in a wild direction. With each cycle of the plot some parameters change, launching a different, equally nonsensical chain of events. Basically, it could be described as an experiment in the chaos theory translated into the cinema as an art form.
Sense was never the point, so the execution on every level is nothing short of perfect. The trashy style of acting fits the profile of the film, which is also the case with the synth-heavy score by Pierre Desprat. Thomas Favel's cinematography on 16mm stock and in the 5:3 aspect ratio, bathed in the colours of the New York summer, is certainly one of the highlights of the film, together with the dialogues and the one-liners from Mandico's script. The Return of Tragedy is a wicked, wicked fun.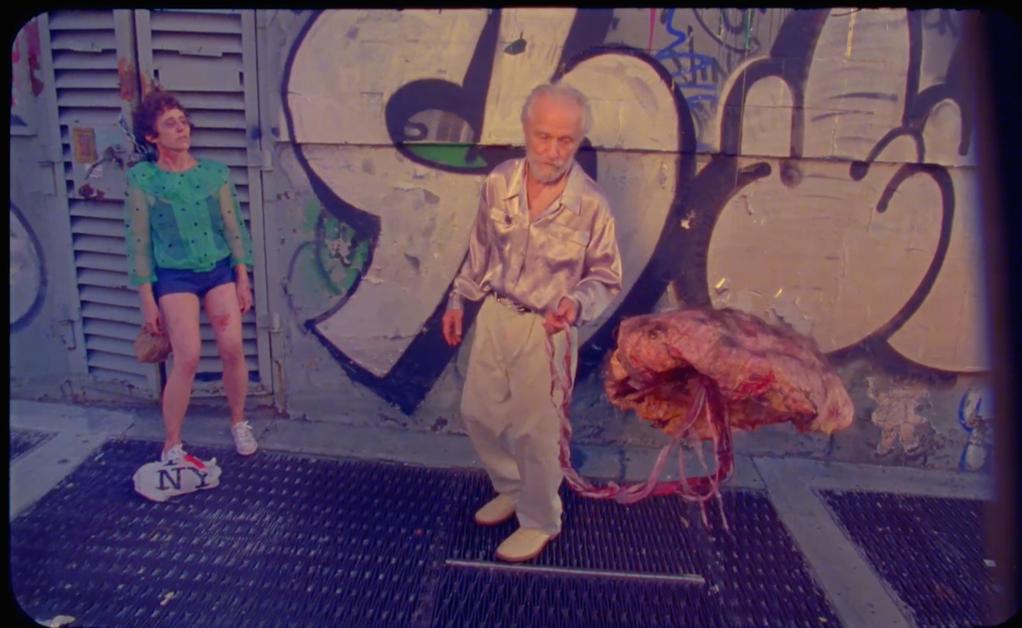 ---
Runtime: 24' 31''
Country: France
Language: English
Directed by: Bertrand Mandico
Written by: Bertrand Mandico
Cast: David Patrick Kelly, Elina Löwensohn, Juliana Francis, Peter McCabe, Oleg Dubson, Thomas Jay Ryan
Cinematography by: Thomas Favel
Editing by: George Cragg
Music by: Pierre Desprat
Sound design by: Simon Apostolou
Sound by: Christian Szokolay
Production design by: Jocelyn Dorvault, Bertrand Mandico
Costume design by: Pauline Jacquard
Props by: David Gassaway
Colourist: Marie Gascoin
Produced by: Bertrand Mandico, Elina Löwensohn, Yann Gonzalez, Flavien Giorda
Production companies: Venin Films, L'oeil qui ment, Mandico/Löwensohn, 21 Films, Number 8