Review: The Game (2020)
Orizzonti Corti Competition, 77th Venice Film festival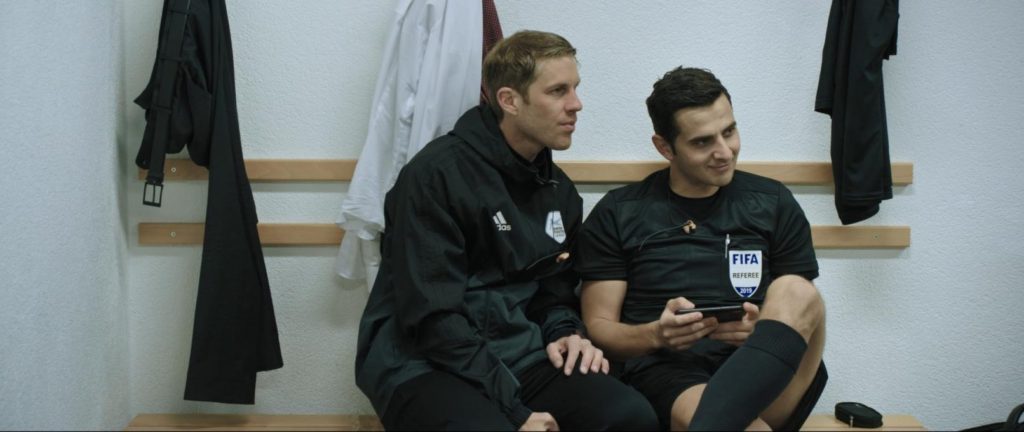 Traditionally, the role of the referee in a football match is to make sure that players are following the rules of the game. That means three things: he has to know all the rules and the good practices of his craft, he always has to be close to the very place of action in order to oversee it, but still far enough not to interfere with the match and, finally, he has to assume the authority over players and benches of the opposing teams. However, in the recent years a major change has occurred, the lauded and contested VAR, which, in theory, facilitates the ref's job while enforcing the strict rules of fair play. In practice, it actually means more work, since it does not cover all those unwritten rules of the football etiquette, and the referee actually has to communicate more: with his assistants on the pitch, the video room and both of the teams.
The rule of the referee in the times of VAR is the centre of Roman Hodel's focus for his directorial debut The Game. This exceptional short documentary has just premiered at the shorts competition of Venice, with its next scheduled stop in Toronto.
For most of the time, Hodel and his crew stay close to the referee Fredayi San who has a star potential in him hidden under the firm attitude. We see him meditating before the game, doing his complex work and communicating with his assistants and the video-room, and, if it is not enough of a pressure, two people who judge him strictly – his father and his younger brother, are sitting in the crowd…
But The Game is not just about the referee. Occasionally, the plot of the film departs from its protagonist and goes wide enough to expose the complexity of the football game, the infrastructure and the staff needed for it to take place. We see the crowd, the press stand, the video- and the changing rooms. We even see some action in the field. And in the scene that stands out as the film's most precious gem, we even get to see the goal, albeit in the deep background of a close-up shot of a steward who's facing the crowd and not the pit.
The Game is centred around the single game of the Swiss national championship, Young Boys versus Lugano. The concept in the film's centre is rock-solid, while the technical work, such as Lukas Gut's cinematography, Oscar van Hoogevest's sound design and especially the editing by Hodel himself and Rolf Hellat, effectively creates the tension of the football match. It is some Champions League finals level of work.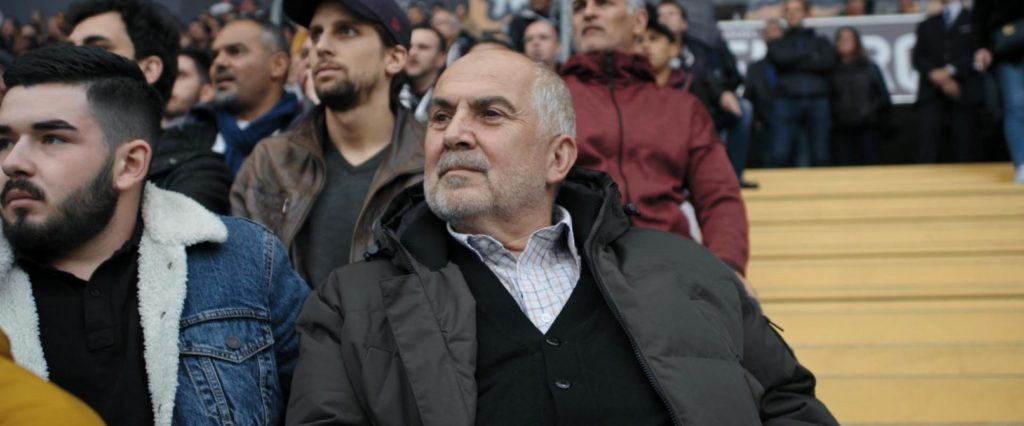 ---
Original title: Das Spiel
Year: 2020
Runtime: 17' 09''
Countries: Switzerland, Germany
Languages: German, Turkish, English
Directed by: Roman Hodel
With: Fredayi San
Cinematography by: Lukas Gut
Editing by: Roman Hodel, Rolf Hellat
Sound design by: Oscar van Hoogevest
Visual effects by: Daniel Loepfe
Colourist: Ramón Königshausen
Assistant director: Lena Mäder
Produced by: Franzisca Sonder
Production companies: Ensemble Film, Schweizer Radio und Fernseaen (SRF), Redaktion – Urs Augstburger
Supported by: Albert Koechlin Stiftung, Bundesamt für Kultur (BAK), Zürcher Filmstiftung, Innerschweizer Filmachgruppe IFFG, FUKA – Fonds Stadt Luzern
Sales: Ouat Media