Review: Why Is Mom Always Crying (2019)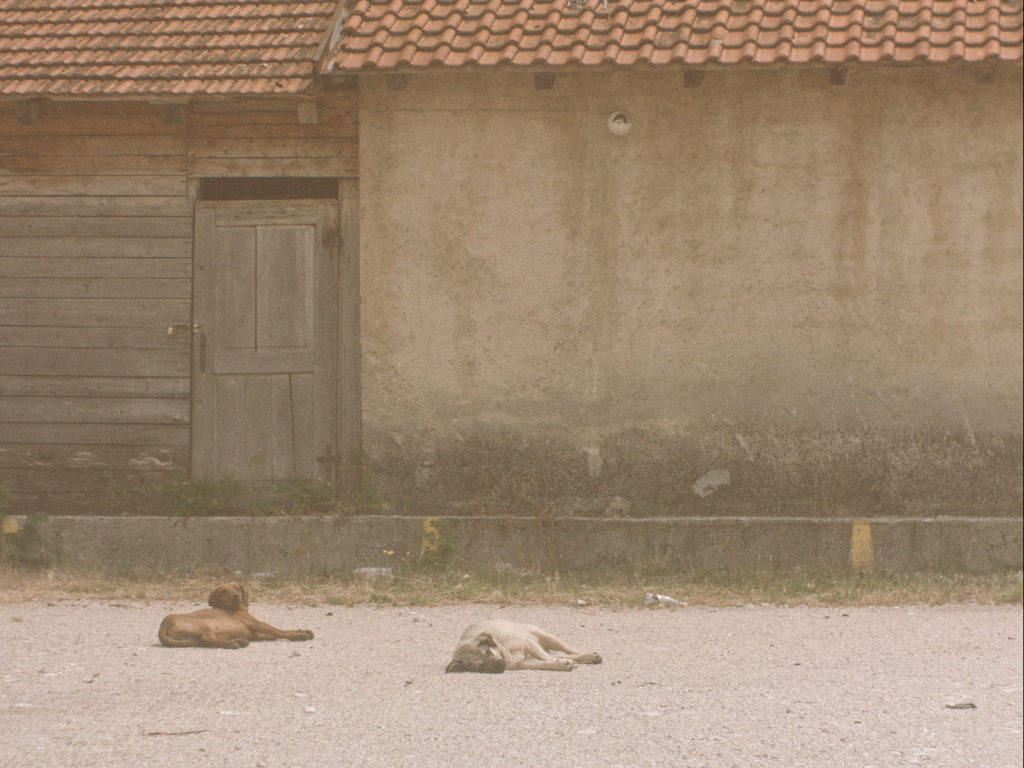 During the war in Bosnia and Herzegovina (1992-1995), around 200.000 thousand people ended up in captivity. Most of them were civilians. Often the only way for them to communicate with their loved ones was through letters. The final number of the war letters exchanged remains unknown, but they are a valuable source for exploring the personal side of the inflation of history that tends to happen in Balkans.
They are also the source material for Karmen Obrdalj's short lyrical documentary Why Is Mom Always Crying that scooped the awards for the best directing and editing at the recently finished Liburnija Film Festival. It was not the first on the film's festival tour that began at Visions du Réel (Library Media sidebar) last year. The film also played at this year's virtual edition of Sarajevo and scooped the award for the best student film at Mostar Film Festival.
The story follows a young woman named Ena on her journey through the memories of the wartime she spent with her mother, while her father was away. Those memories seem blurry and diffuse, which is often the case with the childhood memories, especially with some trauma involved. Her parents were from the different ethnic and religious backgrounds and the war left them on different sides they did not chose. However, their love for each other and for their daughter remained strong.
There are two things that are significant for Obrdalj's film: lyricism and the feeling of authenticity. The filmmaker quotes two letters in their integral length, one from the father (which is, quite appropriately, shorter and more matter-of-factly) and one from the mother (which is longer and more emotional in its tone). Those letters are "printed" over the static footage on the screen. Other component of the film is Ena's voice over narration (done by the actress Fatima Kazazić) that is free-flowing, sometimes even hectic, accompanied by the analogue footage that simulates the home video style and tends to be descriptive via the free associations.
Under Obrdalj's command and powered by the spot-on editing by Aleksandar Jurić (the montage sequence about Ena's first encounter with the city after the time too long for her to remember is a miniature masterpiece), Why Is Mom Always Crying is a stellar example of a personal account of war and love that survived it. It is so powerful and beautiful that it does not matter that the late revelation turns the whole setup upside down. Karmen Obrdalj, who was born after the wars were over, managed to nail the feelings of the wartime childhood, the fond memories and the trauma it created.
Original title: Zašto mama vazda plače
Year: 2020
Runtime: 15' 38''
Country: Bosnia and Herzegovina
Language: Bosnian
Directed by: Karmen Obrdalj
Written by: Karmen Obrdalj (based on actual letters)
Narrated by: Fatima Kazazić
Cinematography by: Jana Vuković
Editing by: Aleksandar Jurić
Music by: Josip Paradžik
Colourist: Boris Andrejević
Produced by: Karmen Obrdalj
Production company: Academy of Arts of the University in Banja Luka