Review: Sogni Al campo (2020)
Orizzonti Corti Competition, 77th Venice Film festival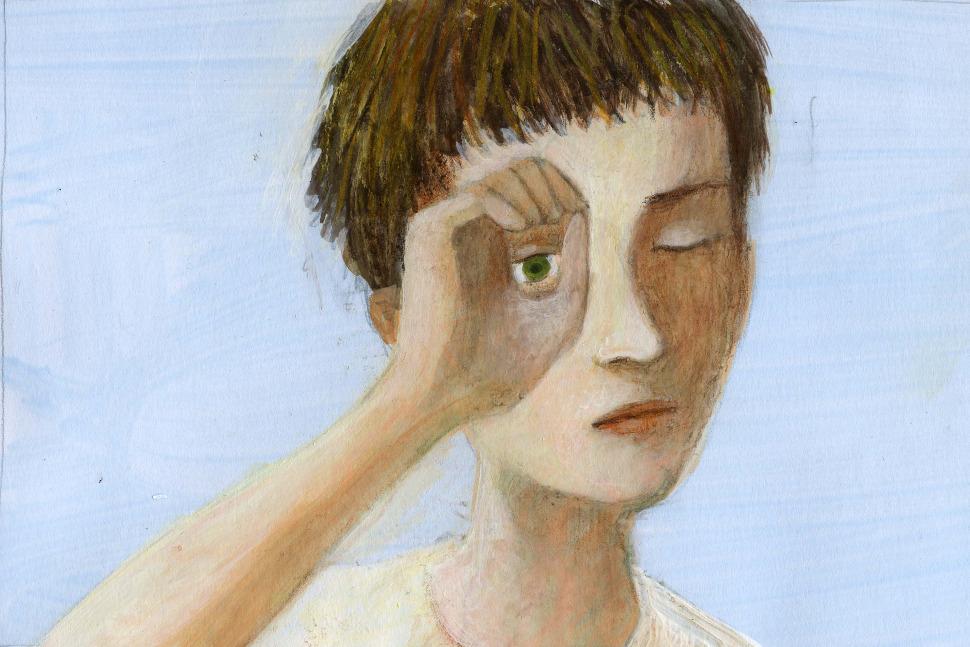 Magda Guidi & Mara Cerri's Orizzonti Corti contender Sogni Al campo starts with verses written by the Italian poet Andrea Bajani about the child opening a landscape "as any other child would have done".
And that is exactly what happens in their hand-drawn animation that follows a little boy searching for his beloved cat that departed on a long journey to find its end in solitude. The boy peels off layer by layer of the surrounding nature led by longing for his pet. He is using all his sins to see beyond the trees and the high grass, eyes restlessly scanning the landscape.
Going back to that distant place called childhood, one gets quickly reminded of the first contact with death, the grief, and the incomprehensible idea of a life ending. Everything stops making sense, and the adults don't make it any better with their calm acceptance of creatures' and people's dissapearance. The young soul tries to come to terms with it on its own. It's a lonely place, as the wild search for never coming answers starts. We've all been there, having dealt with it in different ways.
How can you delve into the ultimate question of life and death from a child's perspective while being an actual grown-up person? Magda Guidi & Mara Cerri might help you to get some answers. In their painterly short animation drama, the hand-drawn pictures come to life, presenting us with the beauty of a forlorn fantasy world in which the imagination of a little boy evokes the magic of the expressionist paintings of Paula Modersohn-Becker. Landscapes drawn with wood pencil, coloured pencils and acrylic paint transform into mysterious places posessed by ghosts of the dead, the green of vegetation splashes across the screen. Here and there, a hidden door to the next level of consciousness opens.
Florent Morin's meticulously precise compositing makes the images dance in vibrant tempo, and the script written with greatest care transfers us back to our previous selves, vulnerable, but honest to the questions of life and death, the unconditional love and the awkward period of solitude in our desperation. Who was the ghost that pulled us out of that state? Who showed us the way to deal with grief? Did anyone at all?
Warm, excellently penned and visually strong, Sogni Al Campo has great chances of making a big festival round after Venice.

---
Country: Italy; France
Language: Italian
Year: 2020
Runtime: 10 minutes
Animation
Written/ Directed by: Magda Guidi, Mara Cerri
Production: Miyu Productions (Emmanuel-Alain Raynal, Pierre Baussaron), Withstand Film (Alessandro Giorgio, Davide Ferazza)
Line Producer: Alessandro Giorgio
Music: Massimo Volume, Stefano Sasso
Sound Design: Mara Cerri, Valentina Vallorani
Sound Mixer: Fabio Chiossi
Compositing: Florent Morin