You don't get old, you just mature like a fine wine: The End of The Season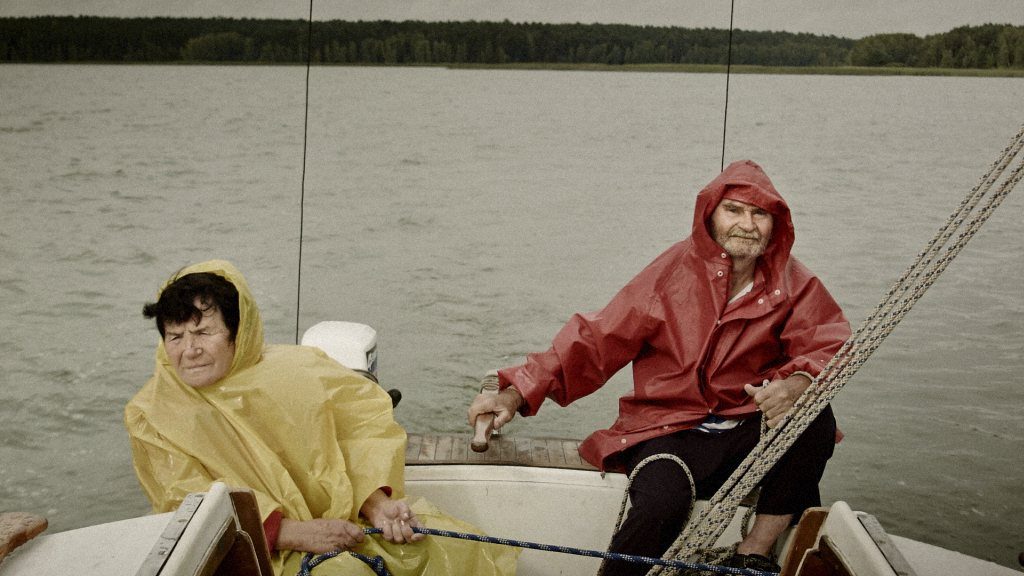 The travails of the elderly are a well-worn trope within the world of short film (and indeed, within culture in general). Stories people in their twilight years litter the landscape with many often being lugubrious pieces of work, dealing with dementia, loneliness, illness and death. While it's true that growing old can be an often difficult and fraught time for people and their families, it is often dealt with in such a despairing outlook it would make you wonder why people don't just throw themselves off a building as soon as they hit their 70th birthday.
While there is certainly a slight air of melancholia within Polish documentary The End of The Season, it's examination of a couple spending time alone on the lakes is actually a positive reflection of not only lives that are seemingly well lived but the fact that familiarity doesn't always have to breed contempt and that the twilight of someone's life is still defiantly not within the darkness.
Beginning with our elderly husband and wife parking their small boat in some marshes, we see their daily routine as they take an excursion in a lake seemingly in the middle of nowhere. The husband does his exercises in the forest, they sit by the campfire and sing songs or they swat flies and read books in the galley of their tiny boat. Individually these may seem like insignificant moments, the minutiae of everyday life. But within the Cuske's film they take an extra import and meaning. These shared moments between our protagonists reflect their comfort with each other, their familiarity. A simple utterance of "hug me," when the couple settle down for the night becomes a declaration of romance, of a shared experience and mutual need.
Crucially, Cuske gives us little to no information about the couple's past. It give their on-screen relationship an immediacy, a spark of vitality. Despite their advancing years they are still living in the now, in the moment. And Cuske's delicate use of the empty location – the vast lake and quiet and empty forests – emphasises them even more. A low key birthday for the husband, an '80' candle pushed into a cake with sparklers, becomes as impressive as July 4th fireworks as they become the centre of the world they inhabit.
The winner of this year's Best Polish Short at Short Waves is a paean to enduring love and the vitality of its central couple.  As a considered, honest and gently moving documentary, The End of the Season should find itself more fans on the festival circuit over the coming months after playing at the likes of Krakow and Palm Springs.
Original Title: Koniec Sezonu
Country: Poland
Language: Polish
Runtime: 20 mins
Documentary
Director: Stanisław Cuske
Writer: Stanisław Cuske
DOP: Stanisław Cuske
Editor: Adriana F. Castellanos
Music: Jacek Sienkiewicz
Production Companies: Studio Munka, Fundacja Bydgoska Kronika Filmowa