Review: Daughter (2019)
Ca'Foscari Short Film Festival
International Competition 2020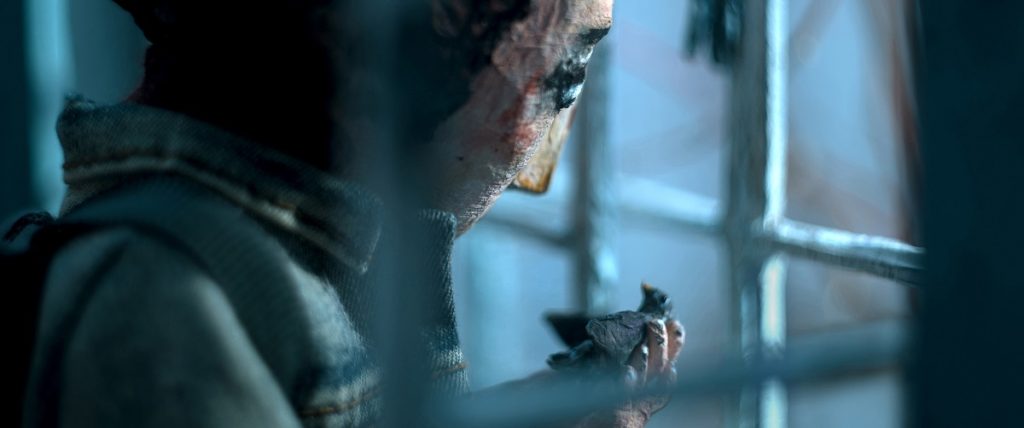 Already with an impressive plethora of plaudits behind it – including a Student Academy Award, a Cristal for Best Student work at Annecy 2019, the jury award at this year's edition of Sundance and a an nomination in the Best Animated Short category at this year's Academy Awards –  Daria Kashcheeva's Daughter remains a resolutely powerful and remarkable piece of work.
This stop motion and dialogue free film follows the fractious relationship between a father and daughter. Framed by the daughter keeping a vigil over her ill father's hospital bedside, we flashback to a number of significant moments in their lives that has defined their relationship to this day. When it becomes clear that these moments have created a distance between the two, will there be any hope for reconciliation in the face of possible loss?
Kashcheeva – for whom the film is resolutely personal – achieves a social realist aesthetic through her animation. The puppets and set all have a lived in feel, a sense of grubbiness and dirt. The sound design has a sense of the documentary, with the pots and pans rattling in the background of our titular character's childhood kitchen or the echoes of a train station all adding to the realism. The juxtaposition of the realist tones with the illusory nature of animation are heighted in moments of brief surrealism – such as the daughter fantasising about being a bird – and reveal the often hazy and indistinct line between memory and reality.
But for all its depictions of a grey world full of human imperfection Daughter, screening in the international competition at the 10th Ca' Foscari Short Film Festival, is ultimately an exploration of hope. The relationship between our two protagonists is never defined by anger or hate but instead by disappointment and missed opportunities. They have somehow got out of kilter with each other and are moving in different directions. But the film always gives us glimmers of hope. Thus, the final moments of father and daughter coming together feel earned rather than an exercise in sentimentality while the flashback on which the film ends reminds us that even the happy memories can sometimes be difficult to dredge up.
The film remains of one of the most striking animations of the past year and Kashcheeva's next moves will be watched by the industry with interest.
---
Country: Czech Republic
Original Title: Dcera
Language: No Dialogue
Year: 2019
Run time: 15 mins
Director: Daria Kashcheeva
Script: Daria Kashcheeva
DOP: Daria Kashcheeva
Editor: Alexander Kashcheev
Producers: Zuzana Roháčová, Ondřej Šejnoha and Martin Vandas
Film School: FAMU – Film and TV School of the Academy of Performing Arts in Prague