Review: November 1st (2019)
Ca'Foscari Short Film Festival
International Competition 2020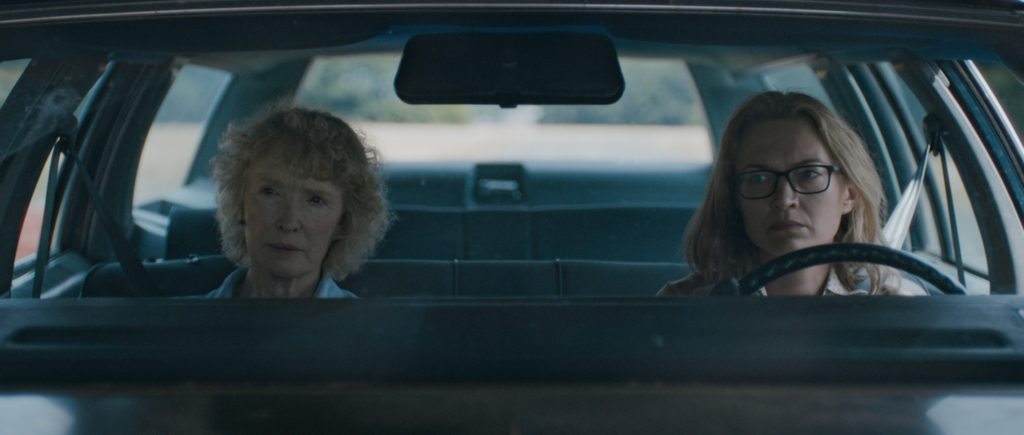 A winner at the 2019 Student Academy Awards, Charlie Manton's November 1st is an impressive and often compelling piece of work that originates from the UKs National Film and Television School. The film examines the fractured relationship between a mother and daughter through the prism of tragedy that has shattered everyone's lives.
Bonnie (Lindsay Duncan) is bad temperedly searching her drawers and engaging in a fractious exchange with her daughter Caroline (Sophia Myles). As the two begin a road trip, it becomes apparent that some of this tension is due to their destination: the execution of the man who murdered Bonnie's son decades previously. But it's also clear that Bonnie's consistent needling of her daughter is nothing new, and as Bonnie continues to snap at Caroline – and almost everyone else – things will come to a head on the day of the execution. Will Bonnie have to pick between retribution and reconciliation?
Much of the film's success is due to Duncan's performance. The stalwart British actress is impressively harsh, hissing out a stream of disappointment at her daughter or expounding disgust at the world in general. But there's also an air of vulnerability – highlighted by the moments when we see her alone, all handheld camera and tight frames as opposed to the more controlled shots when she's with others. This vulnerability allows a degree of audience empathy and lets the film the ambiguity of revenge.
But Duncan's burning presence is juxtaposed with Myles more subtle performance. While she initially seems something of a doormat for her mother to walk over, an outburst near the end of the film reveals the strength she's had all along, not only holding herself together but protecting her mother from her worst excesses.
Despite the occasional appearance of a mobile phone, there's a certain timeless feel to the film as our protagonists travel to diners and motels on the way to their ultimate location. While the recreation of this unique feeling middle America is an impressive feat in itself, given that the film was actually shot in the UK, it's timeless feeling also evokes a sense of how the world has stopped for Bonnie. With only revenge on her mind, she hasn't moved on and her life has remained in a kind of stasis.
While the film seems to conclude with Bonnie making a concrete choice on the direction she wants to go, there is still an ambiguity on offer. If revenge is all we have to hold on to, what will we finally have if we let it go?
---
Country: UK
Language: English
Year: 2019
Run time: 15 mins
Producer: Teodora Shaleva
Written/ Directed by: Charlie Manton
DOP: Molly Manning Walker
Production Design: Theo Boswell
Editor: Celina Øier
Makeup Designer: Gaby Winwood
Sound Recordist: Carys Ellis
Foley Artist: Ross Wilkes-Houghton
Sound Editor: Edward A Guy
Re-recording Mixer: Adam Shuttleworth
Foley Mixer: Ed Rousseau
Music by: Thomas Ross Fitzsimons
Violin: Natalia Tsupryk
Cast: Lindsay Duncan, Sophia Myles, Clint Dyer, Thom Ashley, Lisa Loops, Michelle Nali, David Thomas Coulter, Lesley Hilton, Dean Horler, Nathan L. Weller
Film School: National Film and Television School