Review: Bitter Herb (2019)
Ca'Foscari Short Film Festival
International Competition 2020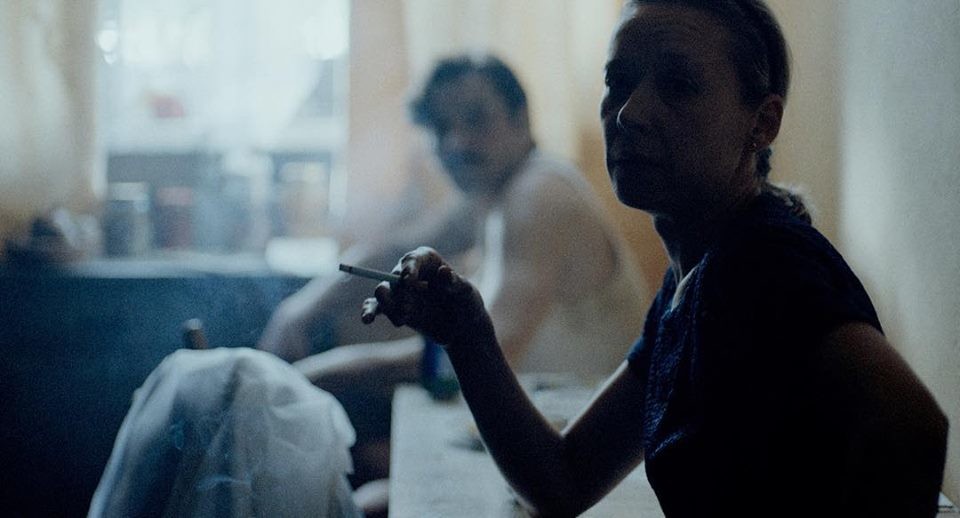 In the old days, when women wanted to stop breastfeeding their children, they would apply some sort of ointment, strange-smelling or bitter-tasting, to their breasts. In Maria Ornaf's film titled Bitter Herb, the title is clearly a metaphor to the aforementioned practice, but severing the ties here takes a different form.
Since its world premiere at Moscow International Film Festival, this Polish short produced by Lodz Film School, has toured the festivals domestically and abroad (with Uppsala International Short Film Festival being the most significant example). The last stop on the tour was at the 10th edition of Ca'Foscari Short Film Festival that took place at and around the titular university in Venice.
All young Ewa (Wiktoria Czeczulin) wants is a new white dress for an unspecified religious ritual (she seems a bit too old for the first communion, yet too young for confirmation), while her mother (Natalia Sikora) is certainly less than willing to grant her daughter's wish. The reason for that might even be justified: Ewa already feels like an outcast because of her mother's profession, and the mother might just as well want a life path for her daughter that is different from her own. But once the dress appears in the form of a present from her aunt, the clash within the family might seem inevitable.
Since the film is dedicated to writer/director's sister Ewa, there is probably a personal motivation for this kind of story. The trouble is, however, that Ornaf opens way too many topics to explore over the course of the runtime, making the whole film cryptic and oddly muted in communicating its significance to the audience. The visual and technical values can serve as the saving grace, since the heavily filtered image is quite attractive, the editing is precise and the electronic musical score turns up the tension. In the end, Bitter Herb is a crafty, but narratively confusing piece of cinematic work.
---
Original title: Piołun
Year: 2019
Runtime: 16' 28''
Country: Poland
Language: Polish
Directed by: Maria Ornaf
Written by: Maria Ornaf
Cast: Wiktoria Czeczulin, Natalia Sikora, Krzysztof Plewako-Szczerbiński, Katolina Łukaszewicz
Cinematography by: Zuzanna Zachara
Editing by: Tomasz Kajetan Naruszewicz, Urszula Bucka
Music by: Pimon Lekler, Rafał Nowak
Sound design by: Rafał Nowak
Production design by: Maciej Biegański
Costume design by: Marta Maciejewska
Make-up by: Anna Niuta Kieszczyńska
Colourists: Edita Sęk-Koniarska, Zuzanna Zachara, Marcelina Górka
Production company: Lodz Film School
Supported by: Polish Film Institute