Review: Postpartum (2020)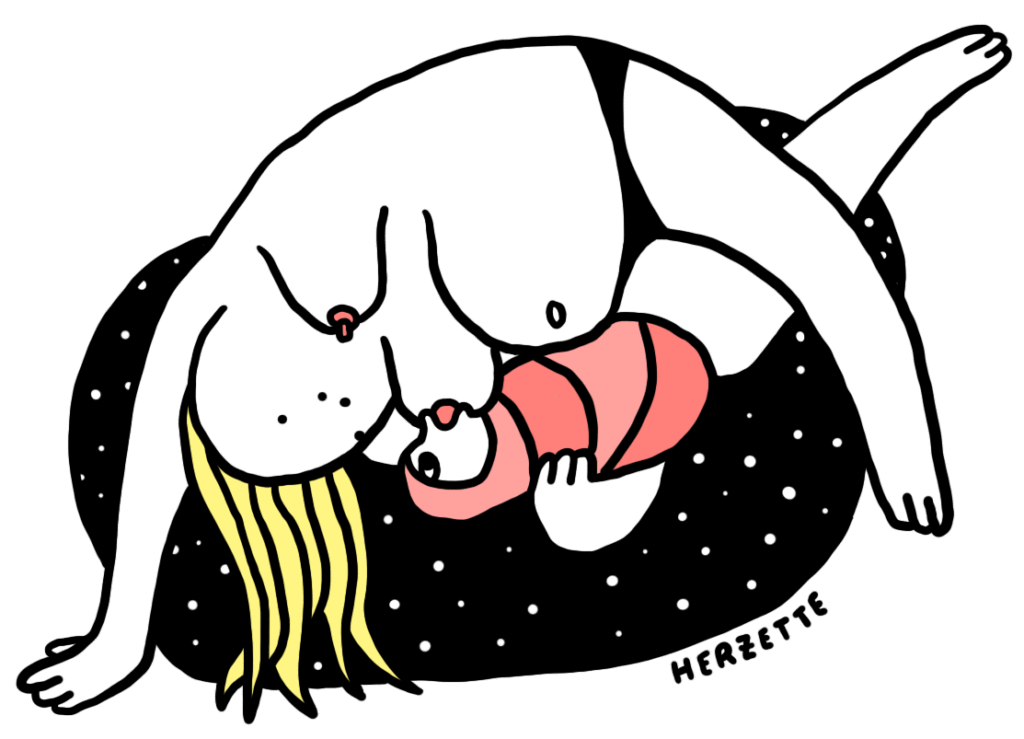 Stepping into the realm of parenthood for the first time is definitely stressful. One should forget about all the socially correct clichés, statements and hashtagged social media posts. Every one is in it on their own.
The German filmmaker and animator Henriette Reitz tackles the topic in a frank way by her short, simple and sweet animation film Postpartum. The film was produced through Reitz' own company Herzette and it was screened in the national competition at Filmfest Dresden, where it got Special Mention – National Competition Animation.
Taking up the multiple crew roles in the film, Reitz recounts her own experience of being a new mother and that experience consists of painful daily routines like breastfeeding, the lack of sleep and chronic fatigue mixed with high hormonal levels, mood swings and altered perception and psyche. Love is in the air, and it certainly is one thing that can push a person to go through hellish states of mind caring for an infant baby creates, but it is still hard.
The concept for this five-minute short is quite simple: Reitz' thoughts are delivered by fast-paced narration accompanied by the illustrations by the means of equally quick simple 2D animation and the striking, pulsating electronic score in the background. The colour is used only to highlight some specific details in otherwise black-on-white drawings, creating a slightly trippy atmosphere and the feeling of balancing between the extremes in the so-called mommy brain. The simplicity, the clarity in the aftermath, the positivity of its ending and the openness of its author work big time in Postpartum in pointing that every experience is different, yet the same.
---
Original title: Wochenbett
Year: 2020
Runtime: 4' 40''
Country: Germany
Language: German
Directed by: Henriette Reitz
Written by: Henriette Reitz
Voice cast: Charlotte Roche, Lova Pfeiffer
Animation by: Henriette Reitz
Sound by: David Kemp
Produced by: Henriette Reitz
Production company: Herzette
Distribution by: Herzette