Review: Anita (2020)
PÖFF Shorts
Best student live action short, New Talents competition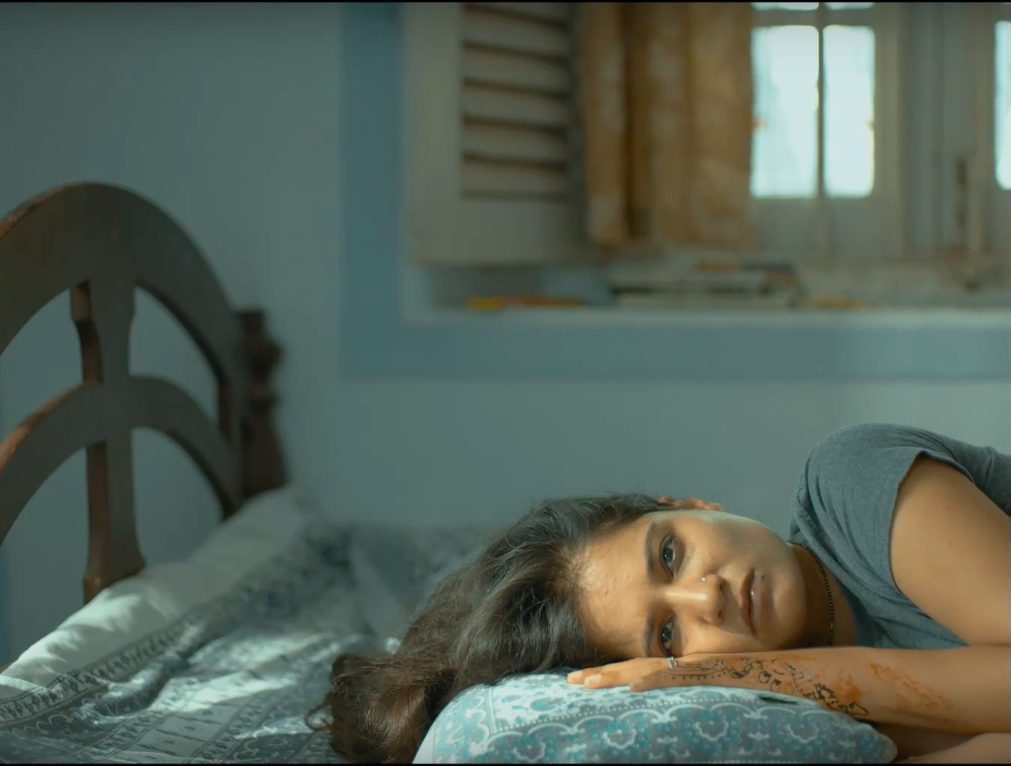 The titular character (Aditi Vasudev) and her husband Vikram (Mitra Gadhvi) came from the USA to their hometown in Gujarat, India to attend the wedding party of her younger sister (Bhakti Maniar). Anita has something big to announce to her family: she is accepted for an important internship and enlists Vikram's help to break it to her ultra-conservative parents. As it turns out, neither is he completely comfortable with it. The gulf between the spouses grows and things are about to get ugly.
Anita premiered at this year's edition of Venice FF before hitting the festivals. Most recently, it won the prize for the best student live action short at the New Talents competition of PÖFF Shorts.
The filmmaker Sushma Khadepaun does not hesitate to dig deep into the unpleasant topic of family relations, betrayal and the conservatism that fuels the ugliest of the emotions, but she is clever in keeping her clues as subtle as possible for as long as it takes. The humorous moment early on is seen in a completely different light in the ending, the boxy 4:3 aspect ratio is a reflection of Anita's feeling of being confined in her own life and marriage and it is especially stressed through the rigid camerawork by the DoP Nikhil Arolkar that is largely static. The elegant use of mirrors and the spouses' positions in the two almost symmetrically timed scenes also serves as a telling sign.
Everything is revealed in the film's focal scene filmed in a completely different way, and we as the viewers have no choice but to understand and support Anita on her crusade that might seem futile for her personally, but is immensely important for the human kind.
---
Runtime: 18'
Country: USA
Languages: Gujarati, English
Directed by: Sushma Khadepaun
Written by: Sushma Khadepaun
Cast: Aditi Vasudev, Mitra Gadhvi, Sanjivani Sathe, Nikhil Dave, Bhakti Maniar, Deep Sheth
Cinematography by: Nikhil Arolkar
Editing by: Will Mayo, Sushma Khadepaun
Sound design by: Savitha Nambrath Qazi
Production design by: Pooja Talreja
Costume design by: Vidhi Gala
Choreography by: Avani Bookseller
Make-up by: Aashiya Bhatnagar, Nehal Gandhi
Visual effects by: Rob Bellon
Colourist: Sudarshan Suresh
Assistant directors: Amit Mehra, Vivek Desai
Produced by: Ankhur Singh
Co-produced by: Sasha John
Sales by: Les valseurs