Review: Broken Roots (2019)
PÖFF Shorts
Jury Mention, New Talents Student Live Action Competition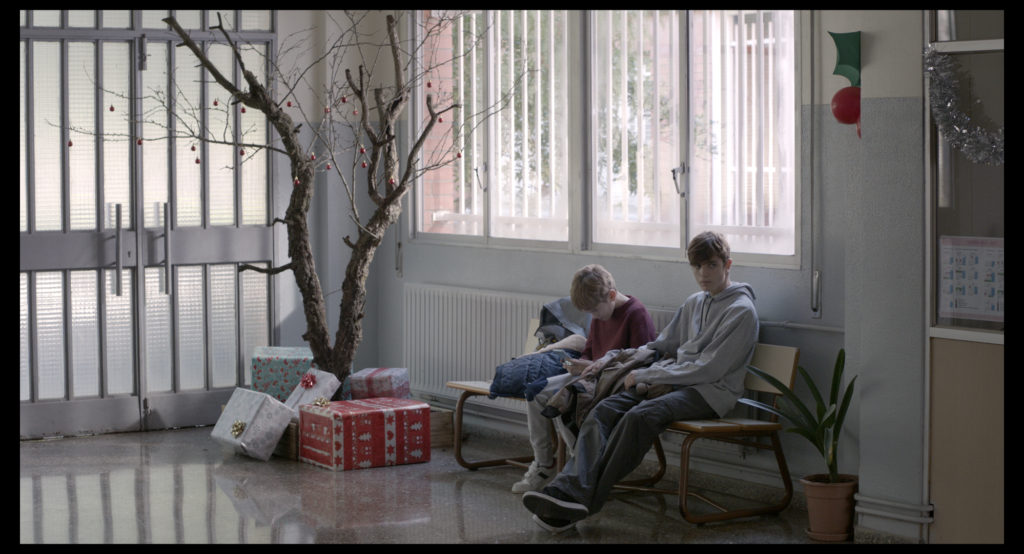 The rivalries and the clashing visions and desires are at the very centre of Alberto Gross Molo's Broken Roots. The film has been touring the festivals since its premiere at the last year's edition of Valladolid Film Festival and has just added another award to its tally. At PÖFF Shorts, it was awarded the Jury Mention in New Talents Student Live Action Competition.
The first rivalry we see is the typical sibling rivalry between the boy in his early teens, Marcos, and his younger brother Sergio. The rivalry we do not see on screen, but is actually in the roots of the film, is between their parents who are getting divorced. Marcos and Sergio have to make a joint decision with whom are they going to live in the future. Each of them is leaning to the different side. Can the stalemate be resolved by negotiations, confrontations and blame games?
At first it seems that Broken Roots is a typical example of a festival flick, especially judging by the style Gross Molo opts for: the obligatory hand-held camerawork (handled by Alan Douglas) and the cold colour scheme and the barely sketched characters that are suitable for the viewers to project their own thoughts onto. The young actors Albert Fernández and Max Sampietro are trying their best to colour their characters beyond the limits of the script, making this garden-variety story of divorce and the children of divorce watchable.
Alberto Gross Molo, however, redeems himself with the ending, actually the closing credits sequence, where he shows a touch of genius by showing the home video material from the kids' earlier childhood. It might as well be fake, staged and stereotypical for that kind of material, but in the contrast between the cold "reality" of the film and the warm "memories" of its ending credits sequence, the filmmaker demonstrates the gravity of the consequences of divorce.
---
Original title: Grietas
Year: 2019
Runtime: 12' 22''
Country: Spain
Language: Spanish
Directed by: Alberto Gross Molo
Written by: Laura Egidos Playa, Albert Aynés Clapés, Alberto Gross Molo
Cast: Albert Fernández, Max Sampietro, Isabel Rocatti
Cinematography by: Alan Douglas
Editing by: Raul Kingtai
Music by: Laia Guilanya Jané
Sound design by: Jordi Font Figueras
Sound by: David Gascon
Production design by: Laura Herrera Casadevall
Costume design by: Clara Borrull Ferrer
Production company: ESCAC Films
Support by: Parc Audiovisual de Catalunya, Barcelona Film Commission