Review: Cause of Death (2020)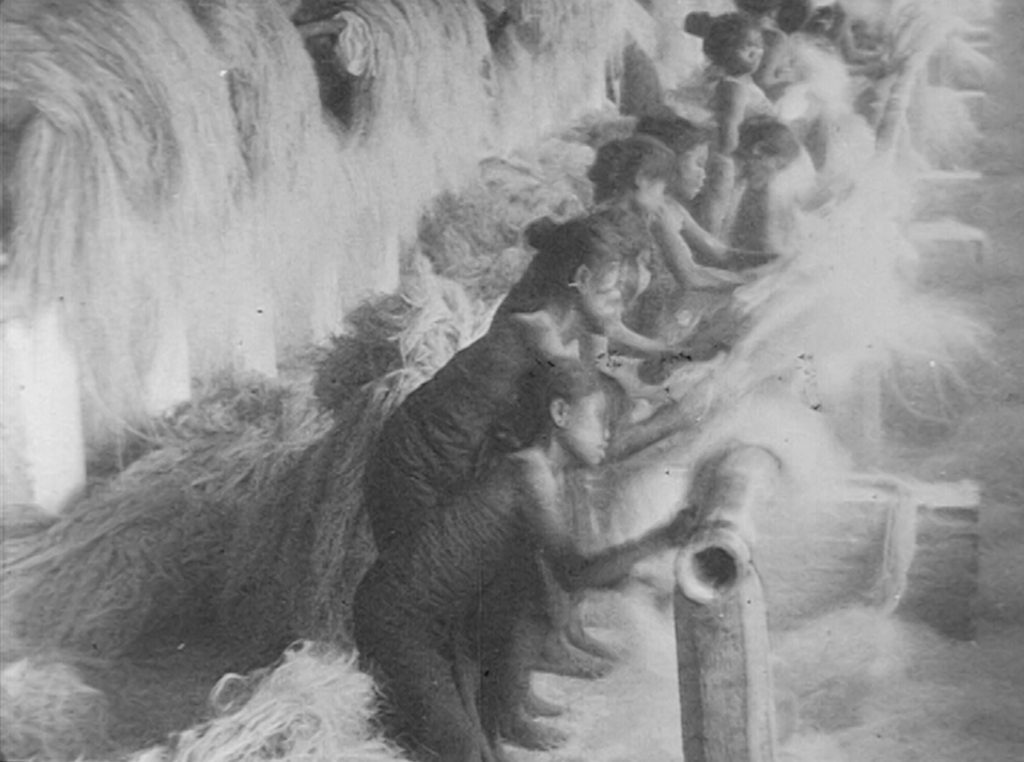 For ages, women have been subjected to exploitation and violence, and the ordeal frequently ended with murder. The contexts of "culture" or "civilization" were various, but the mechanics is pretty much the same. The patriarchy tends to treat women as property and one can treat their own property the way one pleases.
Cinematically speaking, the topic of violence against women is hardly new, but Jyoti Mistry manages to find a fresh angle to it with the short documentary Cause of Death. It premiered earlier this year at Berlinale and continued touring the festivals like IDFA and Gijon in the autumn slot. We had the chance to see it at Pravo Ljudski Film Festival in Sarajevo, which is dedicated to the human rights films.

Mistry opens the film with chanting in the background and the drawing of body, later inserted in the form of the police report. The animation of blows and blood splatter kicks in early on, and so does Napo Masheane's quite poetic narration that stresses the significant information by the means of rhythmic, almost chant-like repetitions. The rest of the film's 19-minute runtime consists mainly of the various archive material from EYE Filmmuseum in Amsterdam, showing the exploitation of- and violence against women in different contexts (historical, industrial age; Western, Eastern or African) and forms. There are rituals, there is the early phase of pornography, there are the "idyllic" moments in which the women are "just" over-worked in the field, in the house or at the factory, while the murders vary from the notorious witch-hunts to the lesser-known stuff.
Using Masheane's narration as the foundation and the archival footage as the raw material for illustration, Misrty relies a lot on editing, sound design and animation to leave some kind of commentary. In that aspect, everything works just fine: Nikki Comninos' editing is precise, especially in the more rapid passages of the film, Keegan Harris' animation is discreet enough to blend well with the documentary footage, while the sound design handled by Peter Cornell amplifies the effect. Cause of Death is not an easy and pleasant watch for sure, but it certainly does leave a strong impression.
---
Runtime: 19' 06''
Countries: South Africa, Austria
Language: English
Directed by: Jyoti Mistry
Written by: Jyoti Mistry, Napo Mashaene
Narrated by: Napo Mashaene
Editing by: Nikki Comninos
Sound design by: Peter Cornell
Sound by: Peter Cornell
Animation by: Keegan Harris
Graphic design by: Reinette Robberts
Visual effects by: Estian Fourie, Stephen Galloway, Gillian Pearce
Colourist: Alex May
Produced by: Florian Schattauer
Supported by: National Lottery Commission, Blackboard Trust, Süd Nord Fond