Review: En Route (2019)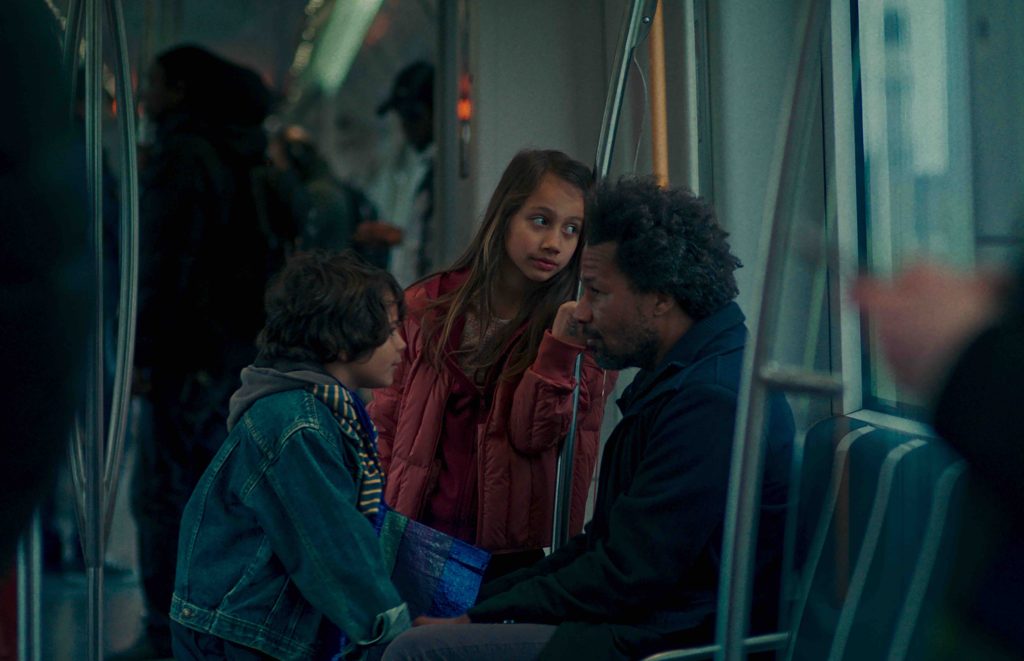 Poverty has many faces, and in the developed world, those faces tend to be more subtle and discreet. The fourth short film by Marit Weerheijm deals with the poverty in The Netherlands and is told from a distinctive perspective of a child. En Route premiered at the last year's edition of Nederlands Film Festival, before competing at Berlinare's Genration Kplus Shorts selection. Currently it is playing at the International Shorts Competition at Zagreb Film Festival.
It is the break of dawn and Inay and her brother Alex are already awake, trying to entertain themselves before their parents arrive. Two of them come in, supposedly after a night shift at work, and the mother goes straight to bed. The father, however, takes the children on a trip across the city. Inay remembers that, the last time they came late to their destination, they were rewarded with a pile of sweets, so she does her best to drag this time too. But this time, "the game" and the goals are quite different…
Marit Weerheijm's script is cleverly constructed in the way that there is no explanation whatsoever: we have to follow the trip in order to realize what Inay's "game" is about. The dialogue is completely realistic and functional, while the directing consist of subtle clues, such as slightly lowered angles of Martijn Melis' hand-held camerawork mimicking Inay's perspective. The acting is probably the greatest asset, both of the children are quite natural in their roles, while Mike Libanon portrays the father who gradually loses his nerve with elegance and measure.
---
Runtime: 10' 09''
Country: The Netherlands
Language: Dutch
Directed by: Marit Weerheijm
Written by: Marit Weerheijm
Cast: Inay Heijblom, Alex Dosljak, Mike Libanon, Nanette Boxman
Cinematography by: Martijn Melis
Editing by: Fatih Tura
Production design by: Clara Bragdon
Costume design by: Kristien Lommers
Make-up by: Ivette Von Luijk
Colourist: Tong Qianwei
Assistant director: René Jonkers
Produced by: Loes Komen, Eva Verweij
Production companies: Room for Film, NTR
Distribution: Square Eyes