Review: Shirley Temple (2018)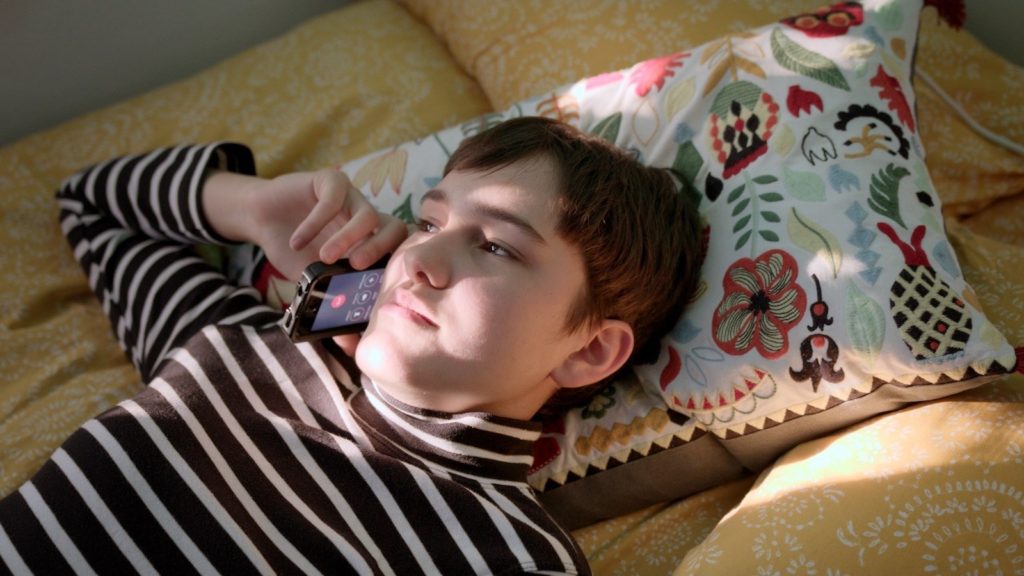 Short drama Shirley Temple is a story about trust, love and understanding between two best friends in their teens who exchange thoughts just about anything that occupies their minds. Conversations running between Amaryllis and Margot are deeply personal. They are both questioning their decisions to be with that particular someone, and at the same time they are more concerned about changes that sex might have introduced to their lives. That talk is very abstract, at least as long as both of them speculate about how real intimacy with boys (or girls) will impact them in the future, with barely any significant experience under their belts.
A notch above a typical coming of age film, Shirley Temple aims at exploring emotional bonding between women of same and different generations. The Canadian director Audrey Nantel-Gagnon (who's also behind the script) focuses on gentle moments of confessions, on simple truths about one's self-identity and the girls discovering small personal insecurities. Fragility isn't ullustrated as an obstacle in the process, but as a crucial element in building self-confidence.

That simple formula in life, here so wonderfully put in the cinematic language, is a gentle reminder why sensitive topics should be openly spoken about with persons of confidence, and why sadness shouldn't be swept under the carpet, but analysed. The strong mother-daughter relationship gets a very special place in the film with its emphasis on honesty and trust as key elements of a healthy family bond.
With hand-held camera coming close to young friends emersed in talks and then quckily moving away as if scared of intruding, the DoP Sarah Salem establishes a compelling connection between her lens and the two leads. At moments, the film almost feels as a documentary in its immediacy of scripted words and images. This proves particularly true when the story moves from Amarilly's apartment into the busy street in front of a nightclub the girls are about to hit.
Inside of the den, the image turns completely social media friendly, with its mobile phone video format taking over. But the real power right there comes from the music by Mathilde Josset, Dead Obies and Chatelaine that takes the complete control over the actors and the story, setting the contrast to the otherwise human voices dominated narrative.
The film screens in the Zoom Roghts Youth Programme of Pravo Ljudski film festival until December 19th.
---
Country: Canada
Language: French
Year: 2018
Runtime: 16′
Producer: Catherine Boily
Written/ Directed by: Audrey Nantel-Gagnon
Cinematographer: Sarah Salem
Sound Recording: Marie-Kathryne Viens
Additional Sound: Didier Pigeon-Perreault
Production Design: Catherine Boily, Amélie Tremblay
Editor: Rébécca Gagnon-Paolitto
Sound Effects: Marianne Boucher, Catherine Boily, Lise Wedlock
Sound Mix: Rébécca Gagnon-Paolitto
Music by: Mathilde Josset, Dead Obies, Chatelaine
Cast: Amaryllis Tremblay, Margot Blondin, Héloïse Landry
Travelling Distribution