Review: Benjamin, Benny, Ben (2020)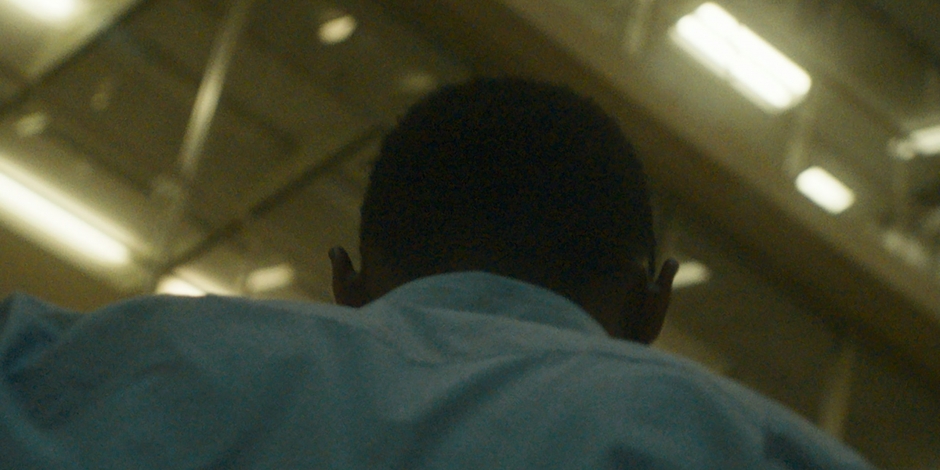 Job interviews are being held highly in our contemporary culture since one of them performed properly can open us a door to another kind of life. Actually, they are similar to castings, where the candidate has to play a certain kind of role for the boss or the HR person. In other words, the interviewee has to perform. And for the performance of any kind, preparation is a quintessential thing. Sadly, this part of reality is not commonly addressed in cinema, which makes Paul Shkordoff's Benjamin, Benny, Ben a risk-taking, powerful and original film.
The festivals had realized its potential, so it was selected for Cannes. However, its biggest festival success so far came from the home turf of Toronto, where Benjamin, Benny, Ben won the award in the Short Cuts competition.
We meet our titular character, played by Anwar Haj, in a very particular situation, as he is walking down the middle of the road and talking to himself, alternating the three forms of his name in search for the best option to introduce himself. Clearly, the interview he is preparing for is so important that he can focus only on that, like an actor trying to improvize and then to memorize the text. And the road itself is far from easy, as it crosses the roads, the streets, the alleys and the woods. At one point, Benjamin, Benny or Ben trips and falls, so he gets some dirt on his clothes, after which he barges into a washing room of the nearest diner, rejecting interaction with anything that is not connected to his "obsession".
Clearly, Benjamin, Benny, Ben is a metaphor, and not even a complicated one. Our protagonist's journey is no short of a hero's journey through all the physical obstacles representing psychological and societal ones. But the simple narrative content is executed almost perfectly here. The hand-held analogue camera operated by Peter Hadfield levitates close to the protagonist in long takes cut in raw, even rough manner by the editor Brendan Mills. The tension builds up as Haj's intentionally mumbly delivery of the text melts with Kyle McCrea's original score and the sound scheme of the surroundings. Paul Shkordoff actually managed to elevate the situation most of the people see as banal to a very high level.
---
Runtime: 7' 28''
Country: Canada
Language: English
Directed by: Paul Shkordoff
Written by: Paul Shkordoff
Cast: Anwar Haj
Cinematography by: Peter Hadfield
Editing by: Brendan Mills
Music by: Kyle McCrea
Sound recording by: Sabina Budiman
Wardrobe by: Casey Tuninga
Visual effects by: Stephen Cutler
Colourist: Connor Fisher
Produced by: Jason Aita