Review: Filipiñana (2020)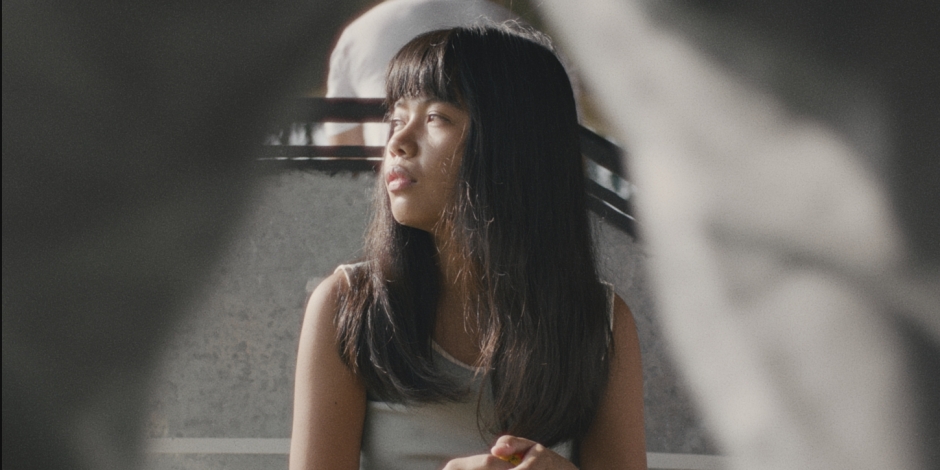 The relicts of the colonialism can be found all over the so-called Third World countries in many shapes and forms, but nothing screams them as loud as certain private clubs with their own sets of rules that mimic the past times. One of those clubs, a golf club in the Philippines, seen through the eyes of the new employee, is placed at the centre of Rafael Manuel's short film Filipiñana.
The film premiered at last year's Berlinale Shorts, where it also bagged its first award, the Silver Bear. The prolonged festival tour, mostly virtual, ensued, and Filipiñana was screened at the festivals like Go Short International Short Film Festival and San Sebastián International Film Festival. We caught it at its current stop, Vilnius International Short Film Festival, where it was selected for the international competition.
After the opening scene, by a single static shot examining the dynamic between a (male) golfer dressed in white and a (female) caddie dressed in pink and showing some of the class relations within the club from afar, Manuel aims at making us take a closer look at it. The rest of the plot follows Isabel (Jorybell Agoto), the new girl from out of town who feels pretty much like an oppressed alien in it. Her position is that of a tee-girl, she handles the balls for the guests taking the practice shots and collects them afterwards. Isabel wants to subvert the strict rules, shown via the discreet details and concerning the gender- as well as the "master-and-servant" roles, which might get her in trouble.
Manuel shows the nature of oppression in a discreet way, but firmly and constantly. He opts for longer static shots in a boxy 4:3 aspect ratio, which is the standard for the Filipino cinema, but here it corresponds with Isabel's feelings of confinement in a very rigid system. Jorybell Agoto is the perfect cast for the role, her acting is subdued and she is quite compelling as the young wide-eyed girl bound to be disappointed. Along with the visual details and clues from the production- and costume design, the sound scheme, contrasting the natural noises of birds and bugs with the artificial ones of golf clubs hitting the balls, also helps paint the picture as the protagonist sees it and as it objectively is. Filipiñana is a clever, emotional, well-composed and well-executed short film.
---
Runtime: 23' 58''
Countries: Philippines, UK
Languages: Filipino, English
Directed by: Rafael Manuel
Written by: Rafael Manuel
Cast: Jorybell Agoto, Micah Musa, Sunshine Teodoro, Elle Velasco
Cinematography by: Xenia Patricia
Editing by: Rafael Manuel
Sound design by: Manuel Colayco
Production design by: Andrea Vigoni
Costume design by: Alex Pajaro-Meily, Carla Villanueva
Make-up by: Thrianne Gellido
Colourist: Thomas Tompkins
Assistant director: Naomi Pacifique
Produced by: Rafael Manuel, Kiko Meily, Kyle Nieva, Naomi Pacifique
Production company: London Film School