Review: Tellurian Drama (2020)
IFFR Ammodo Tiger Short Competition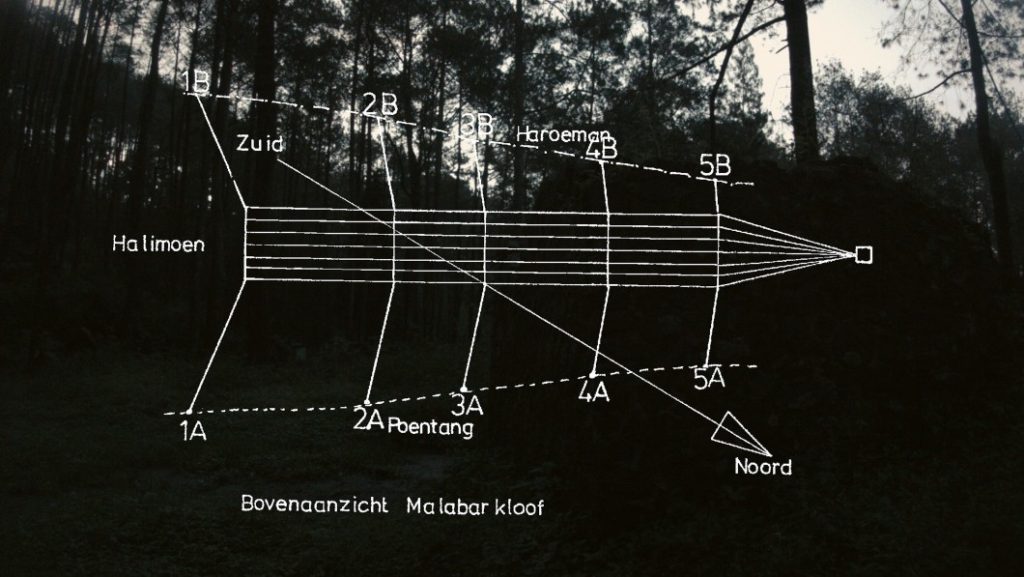 The line between facts and fiction has been thoroughly blurred in Riar Rizaldi's short film Tellurian Drama that is centred around an abandoned radio station in Indonesia, built in the late colonial times and ransacked and left during the World War Two. Spirits of the ancient ancestors and different histories, facts and theories emerge and the issue of noting the time in different systems of thought occurs. With the writings of the elusive anthropologist, historian and science fiction writer Drs. Munarwan as his guide, Rizaldi tries to tell the whole story.
Rizaldi is an artist and a filmmaker whose main interests are technology (and its relationship with the capital), histories of cultures and materials and theoretical fiction whose work was showcased at the film festivals like Locarno, Rotterdam and Singapore and the institutions like BFI Southbank London, NTT InterCommunication Centre Tokyo and Times Museum Guangzhou, among others, so the choice of topic and its treatment should not come as a surprise. Tellurian Drama premiered at Singapore International Film Festival last November, where it was crowned as the best South East Asian short film and is currently competing at Ammodo Tiger Short Competition of IFFR.
It is an impressive and thought-provoking piece of cinema that touches some of the most complex topics and concepts like colonial past, history seen from different points of view and the relationship between the facts and the narrative, aligning them in very compact 26 minutes. In the end, it does not take much googling to realize that Drs. Munarwan was fictitious character and that Radio Malarbar, although groundbreaking in some aspects of technology, was just a radio station that had served its purpose before it was abandoned, but Rizaldi's story is so fascinating that it is actually quite easy to go along with it, its spiritual mumbo-jumbo and its bogus science.
However, the question that arises is whether the form of the film is the best way to tell it. Rizaldi focuses less on the visual aspect, because all we see is the footage of the jungle, the ruin of the radio station in it, one interview and several technical drawings and sketches. He turns his attention to the sound design that exceeds the generic type of "sounds of nature". The insect noises are disturbing in the same way as the awakened spirits could be and the narration read by Bob Edrian sounds like it was recorded at least 35 years ago, around the time of Drs. Munarwan's supposed disappearance. The music is usually absent from the soundscape, but when it is present, it is attention-grabbing and the film also ends with an extended sequence that could make a killer video-clip of a man playing cithar and singing near the ruins. It is a trippy film that leaves a lasting impression, but it would be even better as a radio drama.
---
Runtime: 26' 25''
Country: Indonesia
Language: Bahasa Indonesian
Directed by: Riar Rizaldi
Written by: Riar Rizaldi
Featuring: Rachmat Maulana, Iman Jimbot
Narrated by: Bob Edrian
Cinematography by: Adythia Utama, Natasha Tontey
Edited by: Riar Rizaldi
Music by: Nursalim Yadi Anugerah