Opal H. Bennett Named Co-Producer at American Documentary | POV
Award-Winning Producer of POV Shorts Moves to Expanded Role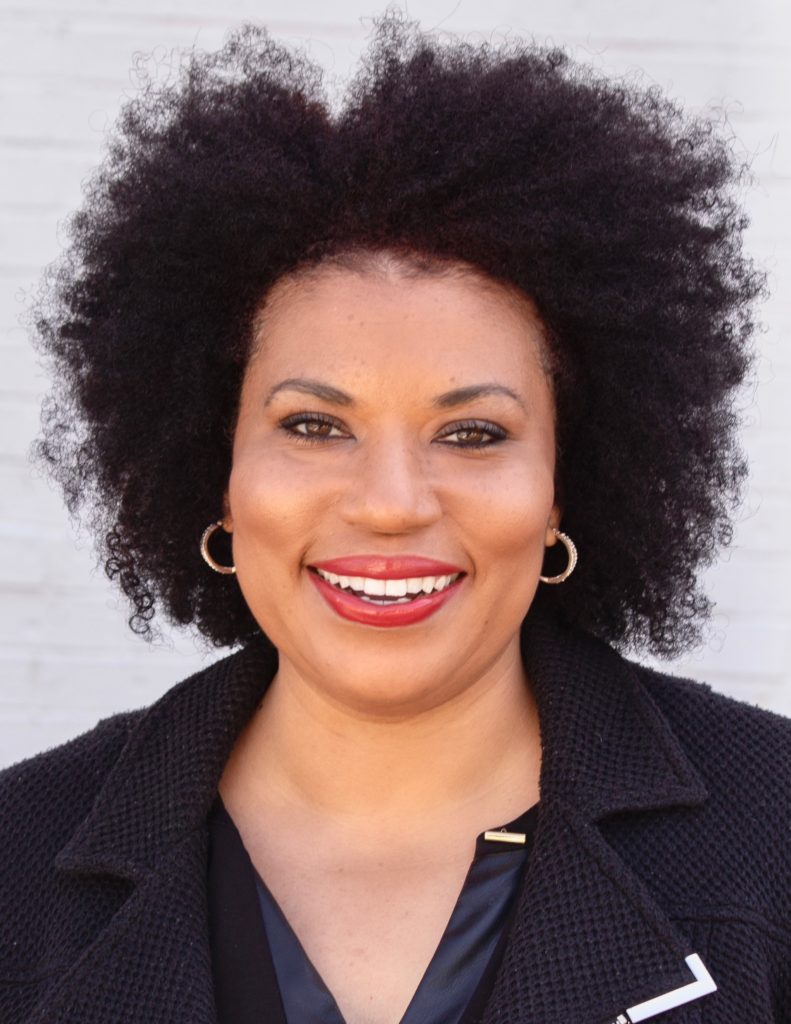 American Documentary (AmDoc) the parent organization of the PBS documentary series POV, announced the addition of Opal H. Bennett as Co-Producer for POV, the longest independent documentary showcase on television.
Bennett's new role will build off of her work as the producer of POV Shorts, the public television series dedicated to short-form nonfiction films. As POV Shorts enters its fourth season, Bennett's curatorial and programmatic work has been met with widespread acclaim. The third season recently won "Best Short Form Series" at the 36th Annual IDA Awards after being nominated for the same award the year before. Continuing in her role with POV Shorts, Bennett's new, expanded position will also include production work on POV's flagship series.
Bennett comes with extensive programming experience, and was most recently the Director of Filmmaker Development and Shorts Programmer for DOC NYC and Senior Programmer at Athena Film Festival. She was formerly on the programming teams at Nantucket, Aspen ShortsFest and Montclair Film Festival and has served on numerous festival juries, including for SXSW. Bennett will continue to consult for the March on Washington Film Festival.
She joins current POV Co-Producer Nicole Tsien, Associate Producer Sophie Harari, Production Coordinator Nicky Cook, Executive Producer Chris White, and outgoing Executive Producer Justine Nagan on the POV features production team.
"Opal is a bright leader in the independent documentary community, and brings a creative and collaborative curatorial voice to her work at AmDoc/POV" said POV executive producer | American Documentary executive director Justine Nagan. "We are thrilled to expand her role with POV and excited to see where the team takes the series in its next chapter."
"I've been a fan of POV for many years, and joining the team last year was, in many ways, a homecoming. I'm so honored to be stepping into this expanded role in the series. I've been fortunate to come up through the ranks of some remarkable organizations and I look forward to growing my contributions to AmDoc | POV's stellar mission," said Bennett.
About Opal H. Bennett, POV Co-Producer
Opal H. Bennett has been a curator since 2014, when she joined the Programming team at Montclair Film Festival. She is currently on the programming teams for Athena Film Festival and DOC NYC, and is a Programming Consultant for The March on Washington Film Festival. In January 2020, Opal became the Shorts Producer for POV, and in July 2020, she was tapped to become the Director of Filmmaker Development, a newly-created position at DOC NYC. She has previously worked for Tribeca and Nantucket Film Festivals and for Aspen ShortsFest. Opal is also on the selection committee for shorts at Cinema Eye Honors. She has served on juries for SXSW, IndieMemphis, NewFest, Leuven ShortsFest, New Orleans, Cleveland and Seattle International Film Festivals among others. She has also participated on selection committees for documentary programming and grants. A Columbia Law School graduate, Opal also holds a MSc media studies from the London School of Economics, and received her B.A. from New York University.
About POV
Produced by American Documentary, POV is the longest-running independent documentary showcase on American television. Since 1988, POV has presented films on PBS that capture the full spectrum of the human experience, with a long commitment to centering women and people of color in front of, and behind, the camera. It's on POV where American television audiences were introduced to groundbreaking works like Tongues Untied, The Act of Killing and American Promise and innovative filmmakers including Jonathan Demme, Nanfu Wang, and Laura Poitras. In 2018, POV Shorts launched as one of the first PBS series dedicated to bold and timely short-form documentaries.
Over a generation, POV has championed accessibility and innovation in nonfiction storytelling. POV Engage works with educators, community organizations and PBS stations to present hundreds of free screenings every year, inspiring dialogue around today's most pressing social issues. The series' interactive arm, POV Spark, creates and advances experiential forms of storytelling and programming, redefining U.S. public media to be more inclusive of emerging technologies and interactive makers.
POV films and projects have won 42 Emmy Awards, 26 George Foster Peabody Awards, 15 Alfred I. duPont-Columbia University Awards, three Academy Awards and the first-ever George Polk Documentary Film Award. Learn more at pbs.org/pov and follow @povdocs on Twitter, Instagram, and Facebook.
About American Documentary
American Documentary, Inc. (AmDoc) is a multimedia company dedicated to creating, identifying and presenting contemporary stories that express opinions and perspectives rarely featured in mainstream media outlets. AmDoc is a catalyst for public culture, developing collaborative strategic engagement activities around socially relevant content on television, online and in community settings. These activities are designed to trigger action, from dialogue and feedback to educational opportunities and community participation.
Major funding for POV is provided by PBS, The John D. and Catherine T. MacArthur Foundation, The Wyncote Foundation, Reva & David Logan Foundation, Open Society Foundations and the National Endowment for the Arts. Additional funding comes from Acton Family Giving, Nancy Blachman and David desJardins, Bertha Foundation, The Hollywood Foreign Press Association's Charitable Trust, Park Foundation, Sage Foundation, New York State Council on the Arts, New York City Department of Cultural Affairs in partnership with the City Council, Chris and Nancy Plaut, Abby Pucker, Ann Tenenbaum and Thomas H. Lee and public television viewers. POV is presented by a consortium of public television stations, including KQED San Francisco, WGBH Boston and THIRTEEN in association with WNET.ORG.
*The official press release. Copyright © 2021 The 2050 Group,