Erika Dilday Announced as the New Executive Director of American Documentary Inc.
Dilday, arriving from Futuro Media Group where she served as CEO, is first Black executive director of AmDoc / and executive producer of POV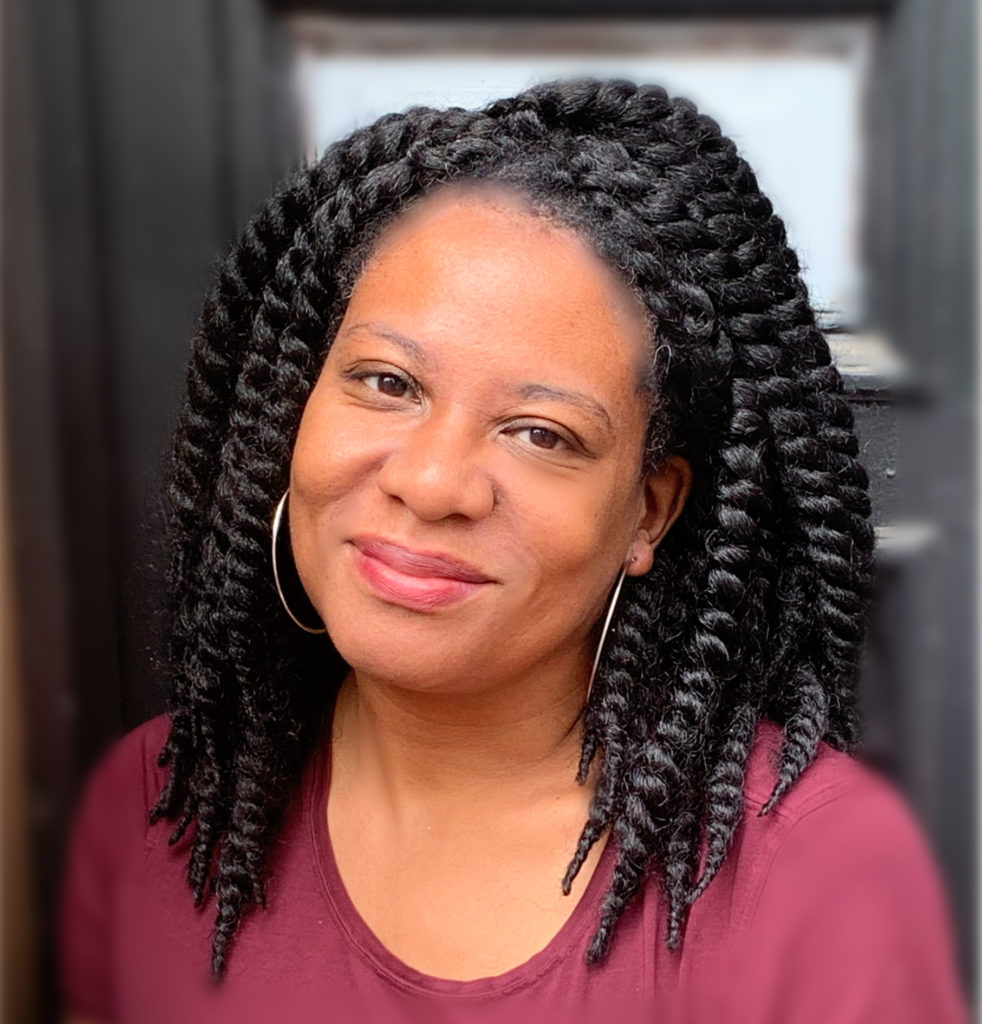 New York, N.Y. – Erika Dilday has been named the executive director of American Documentary Inc. (AmDoc) and executive producer of its award-winning documentary series POV on PBS and America ReFramed on WORLD Channel, the board of directors announced today.
Dilday, who is the organization's first Black executive director, begins the job in May and joins AmDoc from Futuro Media Group where she has been the CEO since 2017. Prior to Futuro Media Group, Dilday was the executive director of the Maysles Documentary Center where she oversaw community cinema, filmmaking programs and produced Albert Maysles' final film – the award-winning documentary In Transit.
A producer, journalist and media executive, Dilday has held strategic planning and financial management roles at The New York Times, National Geographic Television and CBS. In line with AmDoc's own vision to amplify new voices and new narratives for public television, Dilday's career has centered on presenting critical voices to the diversity of American experience. She has focused on telling stories about marginalized communities that lead to dialogue and social action. Under her leadership, Futuro expanded its audio documentary storytelling to include award-winning long-form series and investigative specials as well as an innovative program that provides community voices with the platform to tell their own stories.
Dilday is a graduate of Harvard College, the Columbia School of Journalism and Columbia Business School. In 2020 she was a Knight Nieman fellow at Harvard University where she authored a piece for the Nieman Reports on authentic journalism in communities of color. Her latest documentary production project is the film, Civil War with Director/Producer Rachel Boynton. Dilday is a 2016 recipient of the Columbia Journalism School Alumni Award and a 2017 National Arts Strategies Chief Executive Fellow.
"Ensuring that diverse voices and authentic narratives are centered as part of the public media landscape was a major reason I pursued a career in this industry in the first place. American Documentary is a place that has, since its founding nearly 35 years ago, elevates these stories. I'm thrilled to be joining an incredible team of creative professionals who passionately pursue the organization's mission. I can't think of a better place to call home," said Erika Dilday.
"It was clear to the Board that Erika's experience and commitment to independent voices were the perfect fit for AmDoc at this time. She's a visionary and we believe that, as Executive Director, she will be a tremendous asset to the organization going forward," said Margaret Drain, Chair of AmDoc's Board of Directors.
"PBS is one of the top destinations for documentary film and we are dedicated to reflecting the full range of the American experience across our screens. As the longest-running documentary series on public television, POV has helped to pave the way in amplifying unique, thought provoking stories and we are thrilled to welcome Erika into the public media family," said Sylvia Bugg, PBS Chief Programming Executive and General Manager of General Audience Programming.
In her new position, Dilday will oversee all aspects of AmDocs programs and operations, including production and programming, community engagement and education, digital strategy, development, business affairs, communications and overall management of the POV series. She will also serve as executive producer of America ReFramed, a year-round showcase of independent documentaries featuring contemporary American stories that airs on the WORLD Channel.
Dilday will succeed Justine Nagan who joined AmDoc in 2015 and guided the organization through a period of tremendous growth. Under Nagan's leadership, AmDoc gained industry accolades and critical acclaim including Peabody Awards, News & Documentary Emmys®, and several Oscar® nominations. Nagan significantly expanded the number of women and BIPOC filmmakers in its broadcast programming as well as its direct support to documentary creators. During her tenure, she grew the organization's leadership team to launch new programs that focused on engagement, interactive storytelling and support for artists. Chris White will continue to serve as the executive producer for POV and America ReFramed.
Copyright © 2021 The 2050 Group, LLC