Review: Coffee & Sugar (2021)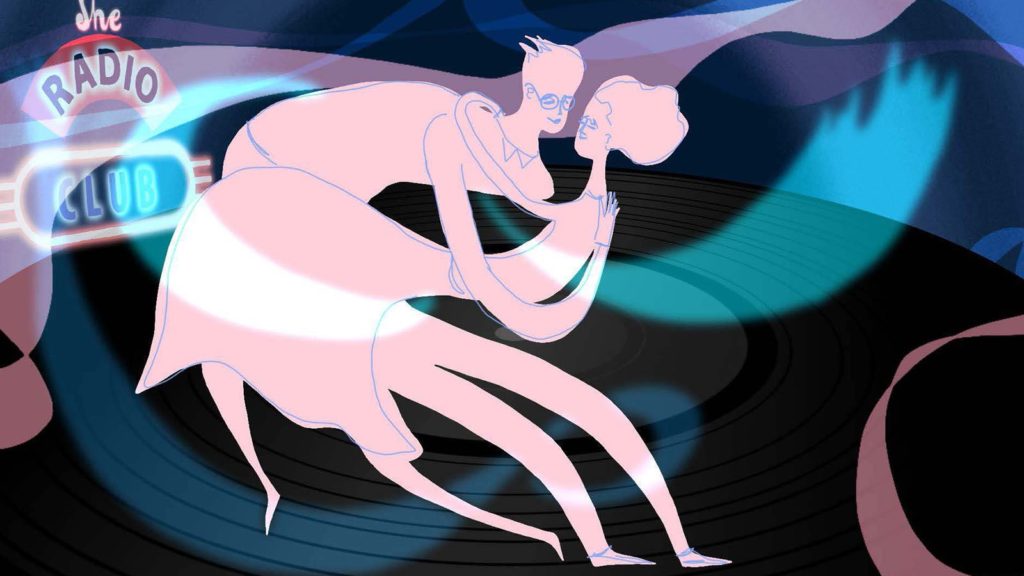 Are romances that result in long and happy marriages and children really the thing of the past in our cynical world? Maybe they are, but those big, idyllic, epic romances still serve as the source of inspiration for many people. Some are trying to chace after the love ideal, while others just want to tell the story so it could live on.
Andy Volk, the auteur behind the animated short with documentary and autobiographical elements Coffee & Sugar, says in his own narration early on that he just wants to tell the story of his grandparents' love and the 63 years of marriage. Or, more likely, let his grandmother tell the story herself. The film produced by Volk himself, crowdfunded and supported by Northwest Film Forum has just premiered at SIFF (Seattle International Film Festival).
Volk makes a simple circular structure: the film opens and closes with the documentary material in form of home videos and photos accompanied by his own narration, while the central part of the film is left for the grandmother to tell the story, illustrated in a unique animation style that combines hand drawings, collage techniques and stop motion. The title is extracted from an anecdote strategically positioned at the very centre of the film: on their first date, grandpa was so mesmerized by grandma, that he put the sugar cube in the ashtray and the wrapping paper in his coffee.
Is it overly romantic and borderline sentimental? It certainly is. But also, it feels sincere and honest, and it is made in a simple, yet effective way. As a viewing experience, Coffee & Sugar is genuinely heart-warming.
---
Runtime: 7' 27''
Country: USA
Language: English
Directed by: Andy Volk
Written by: Neely Goniodsky
Story by: Andy Volk
Animated by: Neely Goniodsky
Edited by: Andy Volk
Music by: Taylor Delph
Sound design by: Brian Swoss
Produced by: Andy Volk
Supported by: Northwest Film Forum