Review: Pluck (2020)
SIFF
Short Films Competition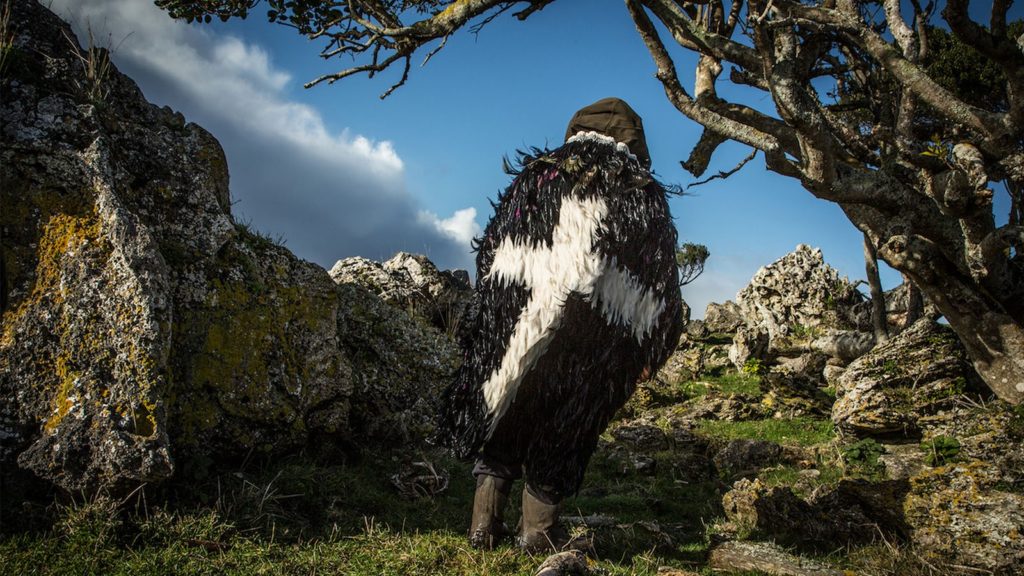 Korowai / Te kakahu are traditional hand-woven Maori cloaks worn as a mantle of prestige and honour, as one of the textual info-cars in Kristy Griffin's and Viv Kernick's short documentary Pluck that was just screened at Seattle International Film Festival teaches us. Basically, its foundation is a neatly woven flex fibre with a dense layer of birds' feathers woven into it. Historically, they were worn by the upper crust of tribesfolk, but nowadays, they are items to be sold and bought or given away as a present. Meanwhile, they also serve as a mean to raise money for the breast cancer treatment: women, both Maori and non-Maori, are taught to weave them at workshops and the money they made by selling them went for the noble cause.
Before settling into its regular ways, Pluck opens like completely another film: maybe something close to a horror or thriller. It is night and the sound of the wind howling gets in the mix with engine revving. An old lady closes the gate and jumps into the car with her neighbour and his dog, as they go hunting for weka birds, before killing and plucking them. Maree Sheehan's music fools us for a moment into believing that some kind of mysterious ritual is about to happen, and fast-paced editing just cement that impression.
However, Pluck is another kind of film, an inspirational documentary about the same old lady, Jean, who is one of the most prominent korowai weavers. Eight months later, diagnosed with cancer, she has to move more than a thousand miles away from her home on Chatham Island to the Northern Island of New Zeland to live with her daughter Gwedonline. Jean is on a mission to weave one final korowai for her daughter. That would take some additional trips back home, some other ways of improvisation (using carpet wool instead of flex fibre) and additional scheming to get the precious feathers (weka is a protected species, so weavers have to find their ways to get the feathers, from plucking it out of the feather dusters to collecting roadkill).
After the tense intro, Pluck quickly settles into its ways, the music gets quieter, and Jean and her friends and neighbours get their screen time to speak and to share some secrets of the trade and heart-felt, humane and sometimes even humorous moments. Griffin, who also served as the camerawoman, and Kernick, who was tasked with sound recording, never lose their focus, making Pluck a warm documentary that celebrates tradition, a modern take on it, humanitarian mindset and the life itself.
---
Runtime: 26' 46''
Country: USA
Language: English
Directed by: Kristy Griffin, Viv Kernick
Written by: Kristy Griffin, Viv Kernick
With: Jean Neshausen, Gwendoline Welburn, Milly Fraser, John Kamo, Johnnie Rotten
Cinematography by: Kristy Griffin
Editing by: Kristy Griffin, Julie Alp
Music by: Maree Sheehan
Sound design by: Maree Sheehan
Sound recording by: Viv Kernick
Make-up by: Jane Petersen
Produced by: Kristy Griffin
Production company: Bella Pacific Media