Review: Utuqaq (2021)
SIFF
Short Film Competition (Son of Monarchs Program)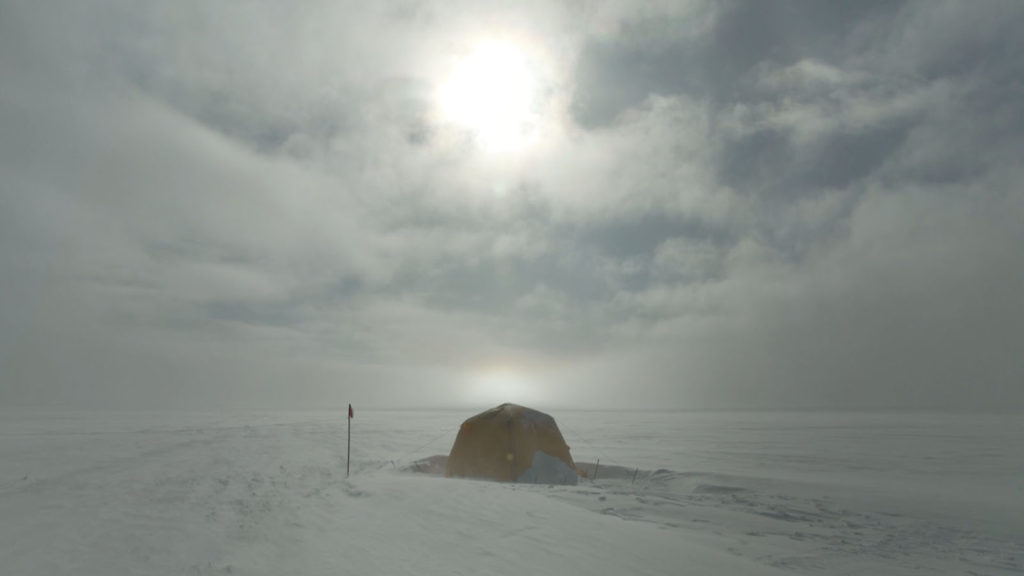 The sub-title of Iva Radivojević' short documentary Utuqaq which has recently premiered at Seattle International Film Festival is "Ice that lasts year after year", and given that we don't need translation for it unlike for the main title, we are given a small hint about who the film's main protagonist is. Or rather – what.
The film opens with a completely white screen to the sound of the wind howling through the snowy valleys, laced with a discreet echoing noise. The camera moves out to reveal the shaded white landscape, while the sound design imperceptibly gets another layer to it: that of a minimal, droning musical score. The poetry whose lyrics almost sound like a philosophical narration in Greenlandic Inuit ensues, as an attempt to paint an impressionist picture for the viewer, while the focus of the film zeroes in on a crew of scientists doing their surveys on environmental impact on ice under barely bearable conditions. This brief encounter between humans and nature serves only as the backdrop for the actual narrative, the one carried by the white landscape.
Utuqaq is far from a groundbreaking documentary about the climate change, but it does what its director promises – it tells a planetary story of the Arctic with its magnificent landscapes almost completely empty of people.The film is beautifully shot and deftly edited by Radivojević herself, while the music by Le Monte Young and the field sound recorded by Kierin Rogers, alongside the poem recited in Kalaallisut, makes it almost monumental.
---
Runtime: 27' 32''
Country: USA
Languages: Greenlandic Inuit, English
Directed by: Iva Radivojević
Written by: Iva Radivojević
Cinematography by: Iva Radivojević
Editing by: Iva Radivojević
Music by: Le Monte Young
Sound design by: Sarah Enid Hagey
Sound recording by: Kierin Rogers
Colourist: Shana Maurizi
Executive producer: Charlotte Cook
Production company: Field of Vision
Supported by: The Documentary Film Lab Rutgers University