Review: Blindsided (2021)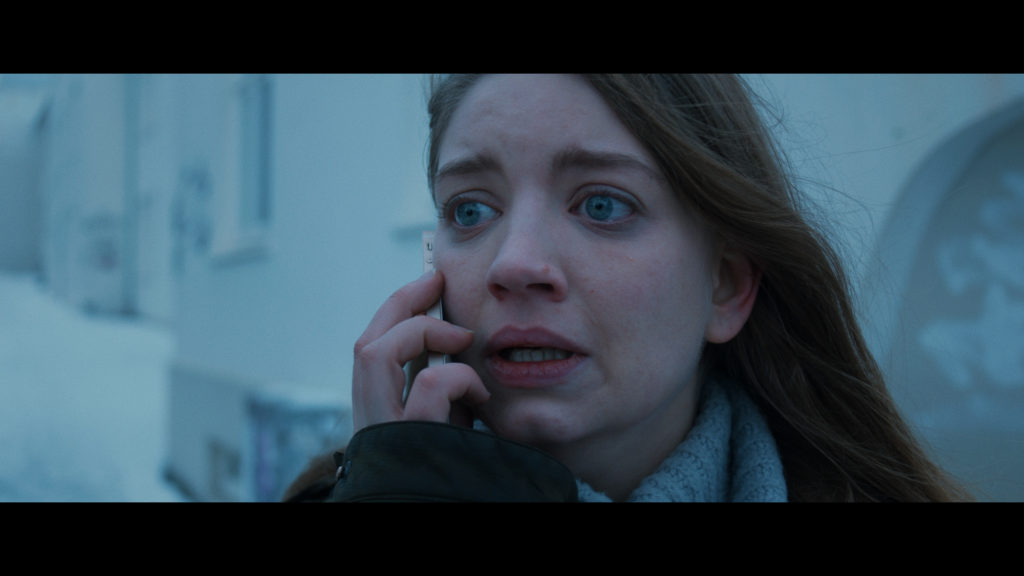 Children tend to wander off and get lost, propelling their parents' worst nightmare. Those ordeals can serve as anecdotes material later on, but at the very moment of happening the trouble is very real. Lost child at the swimming pool fuels the divorced mother's nightmare in Daníel Bjarnason's short film Blindsided that premieres at Stockfish.
Maya (Telma Huld Jóhannesdóttir) is with her son Breki (Myrkvi Reyr Natansson) at the local swimming pool. The duo seems to have a good time and to share a connection. However, they are not alone, there are other people at the pool, kids as well as the adults. A phone call with her ex husband Baldur distracts her just enough for Breki to wander off. Apparently, no one from the pool's staff has seen him and Maya has to search for him herself while her psyche is crumbling down…
Plot-wise, Blindsided walks on the fairly familiar territory, but Bjarnason is a competent storyteller to make it interesting. In his directing style, he opts for the standard solutions, like the hand-held camerawork and the use of music to switch gears and genres and to create the mood. Once Maya realizes that Breki is gone, a calm family drama turns into the tense thriller: the piano music gets louder and the hand-held shots become longer and more dynamic on the verge of becoming shaky and hectic, which reflects the mother's state of mind. Blended by Bjarnason's own editing, Blindsided remains rock-solid.
It might be nothing new, but it is done properly and competently, making it a thrilling watch in the compact 10-minute format. Blindsided is something Bjarnarson could use for the future of his career.
---
Original title: Blindhaeth
Year: 2021
Runtime: 10' 01''
Country: Iceland
Language: Icelandic
Directed by: Daníel Bjarnason
Written by: Daníel Bjarnason
Cast: Telma Huld Jóhannsdóttir, Myrkvi Reyr Natansson
Cinematography by: Anton Smári Gunnarsson
Editing by: Daníel Bjarnason
Music by: Kristján Sturla Bjarnason
Produced by: Daníel Bjarnason, Oddur Elíasson
Production company: Majestic Productions