Review: Dalia (2020)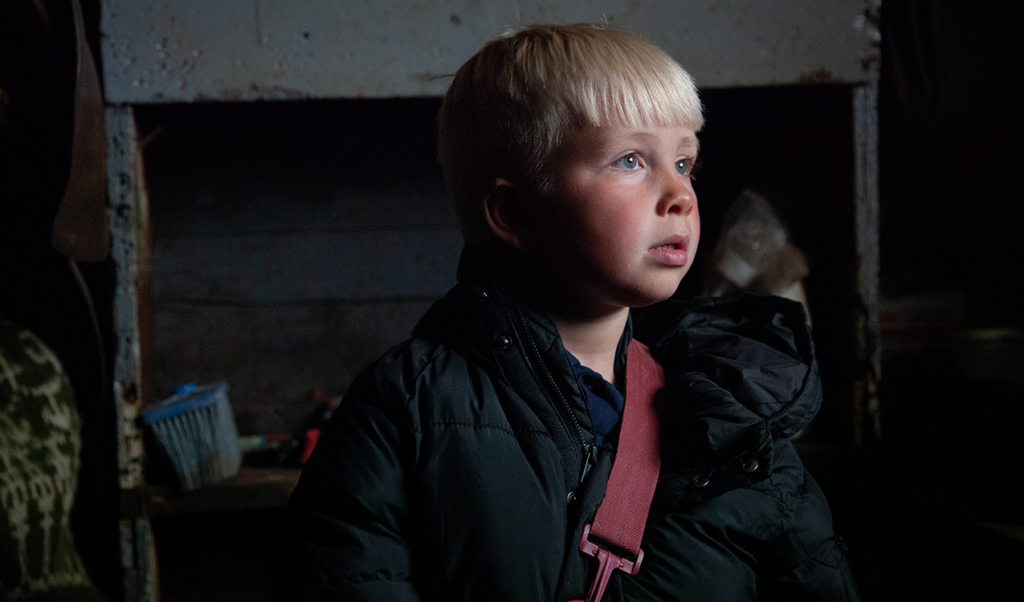 The parent's presence is crucial for the connection with a child. One might even argue that any presence is better than no presence at all. But with divorced parents of different sensibilities, it tends to get harder for at least one of them to maintain the connection with the kid. The father has to find the way to connect with his six-year-old son over the course of a weekend in Brúsi Ólason's short film Dalia that premiered at last year's edition of Reykjavik International Film Festival and is currently screening at Stockfish.
The setting is quite typical for Icelandic art house and festival movies: the mother (Berglind Halla Elíasdóttir) drops the son (Baldvin Tómas Sólmundarson) at the father's (Sveinn Ólafur Gunnarson) farm. The mother is clearly a city person, judging at least by her small car, while the father is a typical loner farmer and a man of few words. He tries to connect with the boy through work, but the lack of the communication between them is striking. The father can only bark orders at the kid, and he is afraid both of work and his father's strictness. A mishap with the titular mare that got entangled in the wire and injured her leg could bring the two together. But is the mercy kill the healthiest way for the boy to connect with his father?
Ólason embraces the clichés of the festival-friendly Icelandic cinema in order to tell the ages old story of fatherhood and turns them into the film's strength. The way the communication (and the lack of it) is treated in Dalia is masterful: only after the act of killing the boy starts talking to the father and they can enjoy some conversation and bonding. The acting is stellar throughout, especially on Sólmundarson's part since the child actor's options are limited to silent reactions at the beginning of the film. The camerawork by the DoP Magga Vala captures the barren beauty of the landscape, but also suggests the loneliness of the people living in it, while the score by Jóhann Vignir Vibergsson adds to the generally melancholic feeling.
Dalia is clever and deft work of cinema. The film was selected to be part of Future Frames – Generation NEXT of European Cinema at Karlovy Vary last year.
---
Original title: Dalía
Year: 2020
Runtime: 16' 11''
Countries: Iceland, USA
Language: Icelandic
Directed by: Brúsi Ólason
Written by: Brúsi Ólason
Cast: Sveinn Ólafur Gunnarson, Baldvin Tómas Sólmundarson, Berglind Halla Elíasdóttir, Sigurthur Sigurjónsson
Cinematography by: Magga Vala
Editing by: Brúsi Ólason
Music by: Jóhann Vignir Vibergsson
Produced by: Ingi Óskarsson, Kári Úlfsson
Production company: Kvarki Films
Supported by: Columbia University School of Arts