Review: Monday (2020)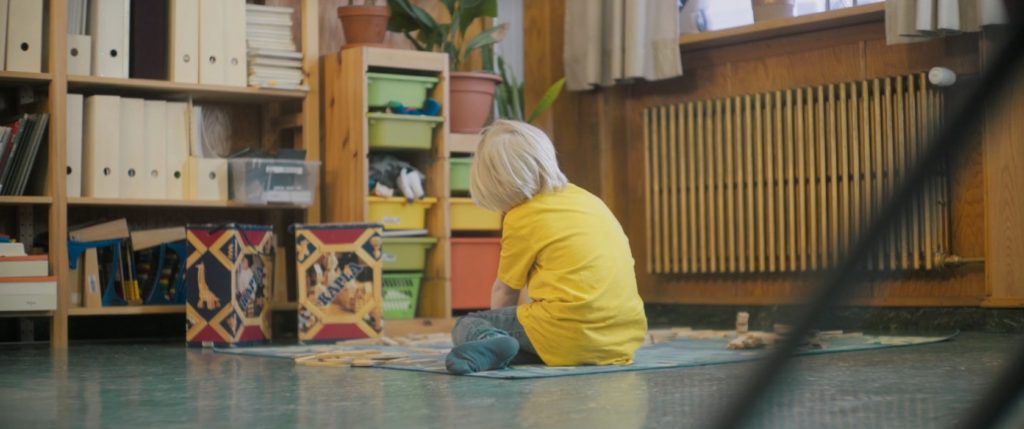 The lives of several people, children as well as the adults, intersect and go through a number of conflicts over the course of the titular day in Berghir Árnason's short drama Monday. Its world premiere took place at the last year's edition of Reykjavik International Film Festival, and it currently competes at Stockfish in the Shortfish programme section.
Úlfur (Reynir Éli Kristinsson) is a little loner, very attached to his big brother Tumi (Alex Leo Kristinsson) who drops him off to school before going to his own classes. For that, Úlfur is getting teased by other kids and Ewa (Zuzana Karen Kozlowska) is the one who gets unlucky enough to pull his strings the hardest and get his slightly aggressive reaction. For that, Úlfur gets a detention he escapes from, and embarks on a search for his brother. In the meanwhile, Tumi is stuck in the literature class with a confused new substitute teacher Ari (Gunnar Ragnarsson) who still has not caught all the ropes of the job. The first adult person he meets is Ewa's mother Matilda (Monika Ewa Orlowska) who is also a member of the school staff, although not-teaching, and who has a mild, but instant crush on him. Could the feelings be communicated and conflicts resolved?
Monday seems like an ambitiously constructed film, especially for a short, but ends up resembling an exercise in style when it comes to the "hyperlink" filmmaking. The trouble with that filmmaking style is that, on general basis, it rarely works and needs a master storyteller and a considerable amount of time for the characters and their relations to develop organically. That would be the reason why it is almost completely absent from the short format. On his part, Árnason is brave enough to try something new, and, in technical aspects, Monday is a competently done film, but the lack of the experience on the filmmaker's part shows through the cracks.
Sometimes, those are the simple details like the redundant use of the time on the clock every time the story changes the protagonist, and sometimes it is about the generic solutions like using the different, yet easily predictable styles of music to highlight the mood. Nevertheless, Monday is a showcase of the filmmaking talent and ambition, and the results could follow in some of Árnason's future projects.
---
Original title: Mánudagur
Year: 2020
Runtime: 19' 05''
Country: Iceland
Languages: Icelandic, Polish
Directed by: Berghir Árnason
Written by: Berghir Árnason
Cast: Monika Ewa Orlowska, Gunnar Ragnarsson, Reynir Éli Kristinsson, Alex Leo Kristinsson, Zuzana Karen Kozlowska
Cinematography by: Róbert Magnússon
Editing by: Berghir Árnason
Music by: Tumi Árnason
Sound design by: Vigfús Karl Steinsson
Colourist: Agúst Ari Thórisson
Produced by: Gudhný Rós Thorhallsdóttir, Dorothea Olesen Halldórsdóttir