Review: Faya Dayi (2021)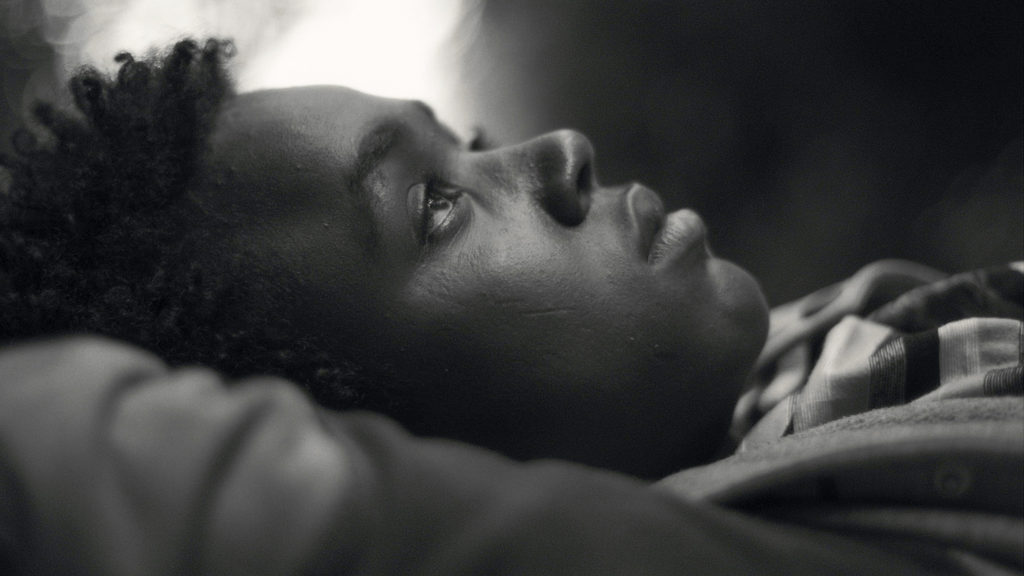 Khat is, along coffee, the biggest contributor to the economy of Ethiopia. This plant has been used by the Sufi Muslims to get a person into a meditative state since a very long time, but it is also a powerful stimulus that induces excitement and euphoria, and causes the psychological addiction that can lead to depression and even death. Jessica Beshir's feature-length debut Faya Dayi is a film about khat both as an agricultural product and as a way of life that could lead to big dreams before it takes a detour to the territory of nowhere.
Faya Dayi premiered earlier this year at Sundance before a largely virtual festival tour that included Seattle, Hot Docs and Visions du Réel, among others. We were able to see it at the June half of this year's edition of IFFR in the prestigious Bright Future section and it won't be a surprise if it surfaces again as the major contender in the forthcoming awards season.
Beshir's approach with Faya Dayi is something quite unique and the sense of 'feeling the film' could be best described as a drug trip or meditation. There are no interviews or simple observations and the stories she seems to be telling actually lead to pretty much nowhere. The conversations we overhear and the "Malickian" whispery voice-over narrations are quite philosophical before they get abruptly interrupted or simply fade out. One kid wants to leave the life with his addicted father behind and to go to search for his mother who might be in Egypt or even somewhere further away. Another boy has to replace his injured father at the khat field. Addicts chew it to get away, even though they could not exactly tell from what or where to. In the meanwhile, the crop is being harvested, packaged, transported, waged, loaded and unloaded from the trucks and transported to places far away.
Khat is both work / industry for the sane-minded and the way of life for the addicted, and the director manages to show both sides of the medal in quite an artistic fashion, using stromgly contrasted black and white cinematography with the focus shifting from soft to hyper-sharp-, toned-down-, but still effective sound design and in a meditative editing pace that makes even the most mundane moments powerful miniatures and insights.
Along with Beshir's artistry, one of the film's key assets is its filming location, the historical city of Harar in Eastern Ethiopia. It is not the first time Beshir films there, the place was also an integral part of her short documentary breakthrough Hairat (2017), but here its ancient walls serve as an even more powerful metaphor: to stay or to leave is sometimes an illusory choice when all seems to fade away. Faya Dayi is an exceptional piece of cinema, a wide overview of a country that does not give much choice to its citizens and an in-depth view of a life of addiction that makes the choice even narrower.
---
Runtime: 120'
Countries: Ethiopia, USA, Qatar
Language: Oromo
Directed by: Jessica Beshir
Written by: Jessica Beshir
Cinematography by: Jessica Beshir
Editing by: Jeanne Applegate, Dustin Waldman
Music by: William Basinski, Adrian Aniol, Mehandis Geleto, Kaethe Hostetter
Sound design by: Abigail Savage
Sound recording by: Jessica Beshir, Natneal Yared
Colourist: Alan Louis Gordon
Produced by: Jessica Beshir
Production companies: Flies Collective, Merkhana Films, Neon Heart Production, XTR
Supported by: Doha Film Institute, Ford Foundation – Just Films, The Jerome Foundation, The Open Society Foundation
Sales by: Cinetic Media