Cannes review: August Sky (2020)
Festival de Cannes
Short Film Competition
Special Jury Mention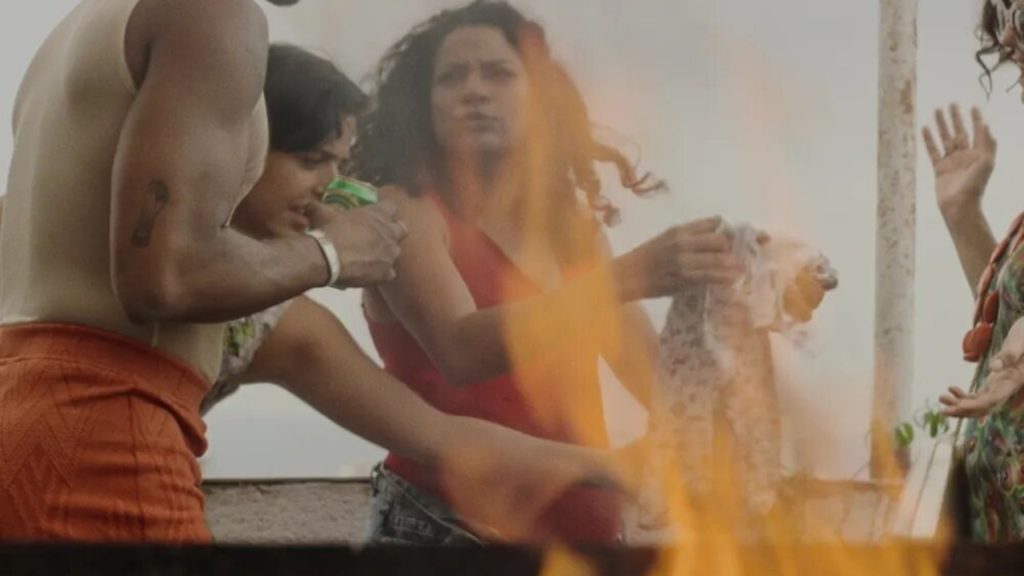 One day in August 2019, the sky of São Paulo tuned completely black thanks to the raging fires in the Amazon and a sunny day was suddenly plunged into night. In August Sky, which premiered in the Official Short Film Competition in Cannes 2021, Brazillian born director Jasmin Tenucci takes this vaguely apocalyptic incident and uses this a jumping off point to explore how individuals are navigating a world in which a feeling of being powerless is becoming ever more prevalent.
Lucia (Badu Morais, in an understated and captivating performance) is a heavily pregnant nurse who works in São Paulo. As the Amazon rainforests burn not too far away, and there's an ever increasing sense of chaos permeating throughout the city, Lucia is becoming more concerned about her unborn child. When she reluctantly takes her Grandmother to church, Lucia becomes entranced by one of the parishioners, Nicole, and her strong faith. One fateful day she is forced to confront her fears as she faces what looks like the end of the world.
Tenucci presents us with a claustrophobic world which is filled with signs and portents of doom. Lucia walks round a family gathering and a dead bird falls on her, its blood staining her blouse. The air is thick and grey, the atmosphere is sweaty and oppressive and Lucia finds herself at the mercy of morning sickness. News reports talk of the burning forests. The hospital she works at is having 'crazy days' (while set in pre-pandemic times, the parallels with the current situation, and that being faced by Brazil, seems rather prescient). Tight shots and handheld cameras create a constant sense of tension, oppression, a feeling of the weight of the world bearing down.
It's contrasted with the scenes in the church. There's brightness, and a different sense of energy: one that is inclusive rather than oppressive. It gives a sense of hope and control in a world in which everything seems inane. There are also hints that Lucia's interest in Nicole goes beyond wanting friendship, which gives an extra aura of hope.
Yet the film never seems a paean to organised religion, more of an exploration as to why humans need something to grasp on to in a world which seems increasingly chaotic. August Sky is obviously attuned to the current political and social situation in Brazil with the reign of Bolsanaro causing division and the hints of Lucia's sexuality a subtle reference to the country's current treatment of its LBGTQ+ population. But there's also a context that speaks to everyone: the fear of environmental ruin, the natural terror of bringing a new life into the world, the fear of death. While August Sky is somewhat an indictment on the decencies of the modern world , the end of the film – even in the face of apocalyptic happenings – promises that togetherness can help provide some sort of redemption.
---
Original Title: Céu De Agosto
Year: 2021
Runtime: 16′
Country: Brazil, Iceland
Language: Portuguese
Directed by: Jasmin Tenucci
Cast: Badu Morais, Lilian Regina, Luci Pereira, Ernani Sanches
Editor: Brúsi Ólason, Fernanda Frotté
Cinematography: Bruno Tiezzi
Screenwriters: Jasmin Tenucci, Saim Sadiq
Distributor: Salaud Morisset