Cannes review: North Pole (2021)
Festival de Cannes
Short Film Competition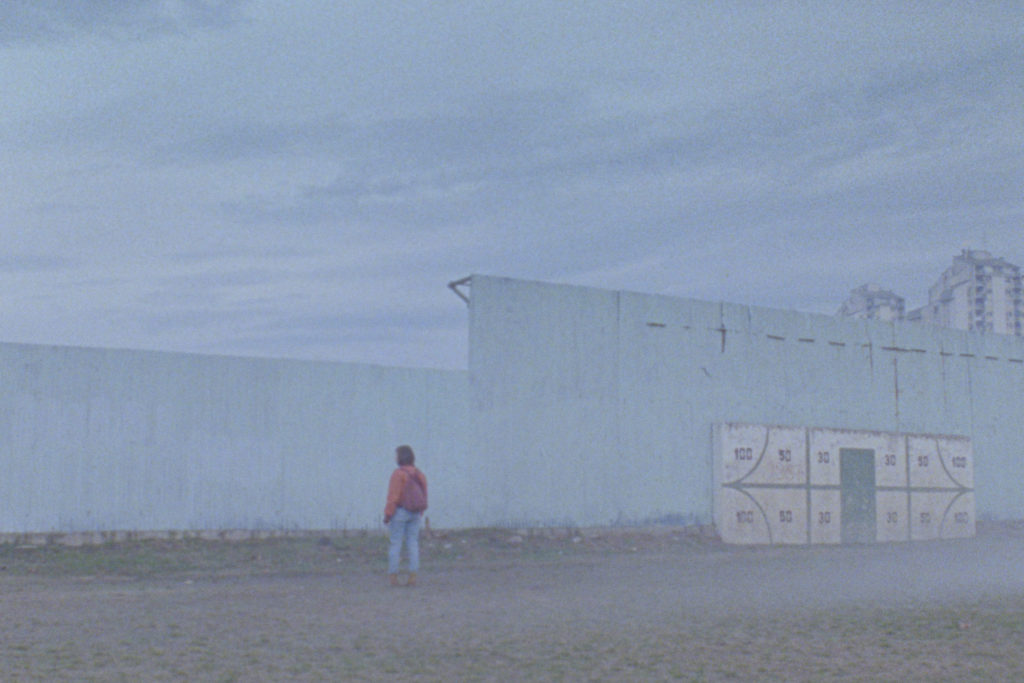 If there is a period of human life that barely anyone would like to return to should there be a possibility to venture back in time, that's puberty for sure. All chaos it brings in one's life with development of body, and with budding sexuality that comes in package with a mutlitude of insecurities, is something we would all rather forget (or at least, a huge chunk of it, not counting all the fun concerts, outsmarting parents for the first time, and the first crush).
It's that ugly transition time between Autumn and Winter, humid and drab, not attractive in the least. A heavy mist hangs over fields like an iron curtain, casting an unatural shadow over the city. Greyness prevails and the air is thick with heavy emotions.
In this sinister surrounding, teenager Marga (Antonija Balezelkoska) feels like making a radical change. School is the last place to fight against greyness, so what do you do to make it go away? Tic-toc like the rest of the class? Indulge in new exciting hobbies? Marga literally doesn't know the answer. Her classmates claim to know better what's good for her, which teenagers always somehow think they do. They don't really convince her, but she still has a change of mind more out of lack of ideas than anything else.
The thing is that all the girls from her class already "did it", and they wonder if Marga will wait as long as the next spring to do something about it. Maybe until her wedding night? She, on the other hand, feels that it's too damn cold to experiment outdoors.
Marija Apchevksa's drama North Pole is a film that brings out the memories of the coming-of-age hell. Shot on 16mm by cinematographer Vladimir Samoilovski, the film evokes the inner feelings of the main character by the inherent, nostlagic natural softness of the fine granular photography. Marga's face and hands are caught in close-ups, her searching eyes can be read like an open book, and there is an immediate access to her emotional state.
The schoolmates' chatter, sound of screeching birds and howling of the wind are a hostile choir closing in on the teenager. She feels preassure to find that something that will change her life, and the tension builds when she decides to 'get over with it' on her own terms, which puts her boyfriend Matej (Luka Mitev) in the corner.
Apchevska ends the film in a beautifully plotted scene that makes her main protagonist a child again for a brief, but liberating moment. Adulthood can wait. Let the others do what they do.
We caught up with North Pole in Cannes, where it was running for Palme D'Or in Short Film Competition. Well excecuted, and with its universally approachable narrative, it is likely to be selected in many more festivals. It's next stop will be in Sarajevo.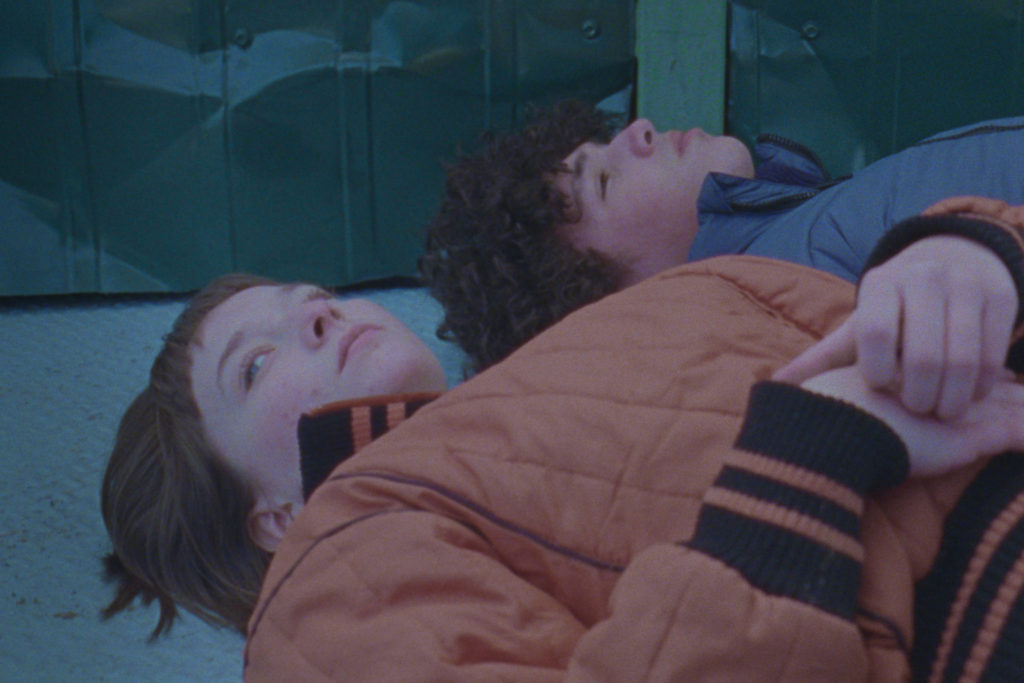 ---
Country: Northern Macedonia
Language: Macedonian
Runtime: 15′
Year: 2021
Written/ Directed by: Marija Apchevska
Produced by: Kino Oko
Co-produced by: Servia Film, Forgrade & Tivoli Production
With financial support of: North Macedonia Film Agency, Film Centre Serbia
Producer: Robert Naskov
Co-producers: Miloš Ljubomirović, Miodrag Popović, Peter Szekeres
Cinematographer: Vladimir Samoilovski
Production Designer: Kiril Spaseski
Editor: Dragan von Petrovic
Costume Designer: Biljana Grgur
Makeup Artist: Goran Ignjatovski
Sound Design: Igor Popovski, Bojan Palikuca
Cast: Antonija Belazelkoska, Luka Mitev, Frosina Trajkovska, Andrea Noveva, Nadja Mijatovic, Teodora Kostova, Kristina Janevska, Tea Pavlova, Marija Trpevska, Marko Gjeorgievski, Vojdan Jovanovski, Leo Gacov, Teo Gacov