Review: Every Sunday (2020)
Sarajevo Film Festival
Documentary Competition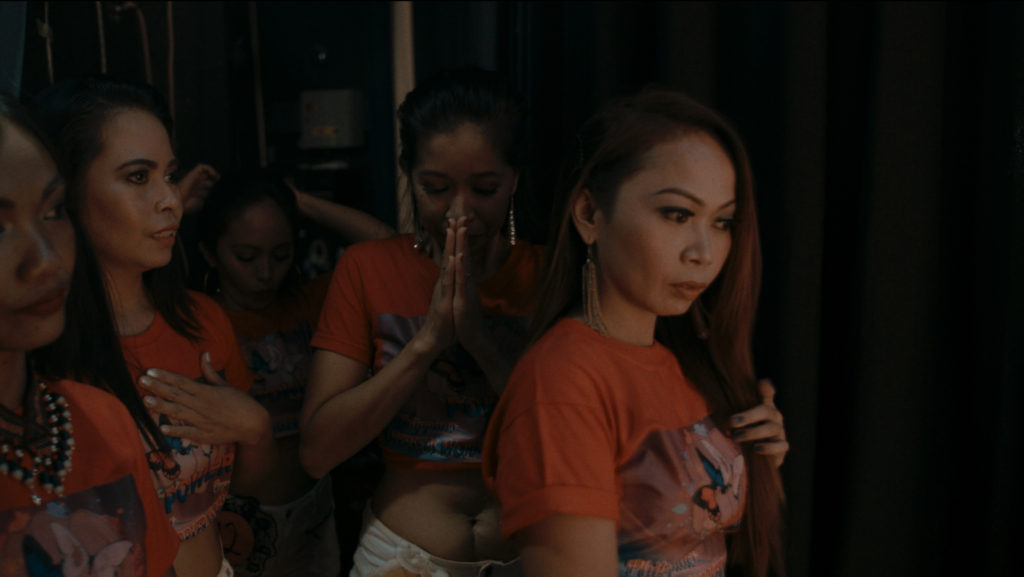 There was a sense of embarassement and shock in Cypress back in 2019, when the local activist Maria Mapporidou had to point out the obvious both to the public and the authorities – there was a serial killer on the island who targeted foreign female domestic workers, taking life of five women and two children, mainly from South East Asia (one victim was from Romania). Only after she organized a protest that reached huge response over the social media, bringing thousands of people to the streets of Nicosia, something was finally done about it.
The Cypriot filmmaker Keti Papdema dedicates her film Every Sunday which screened in Documentary Film Competiton of Sarajevo International Film Festival to all seven victims, whose names and age are indicated in the closing credits: Arian Palanas Lozano (28), Asmita Khadka Bista (30), Elena Natalia Bunea (8), Livia Fiorentina Bunea (35), Maricar Valtez Arquiola (31), Mary Rose Tiburcio (38) and Sierra Grace Tiburcio (6).
How could something as atrocious be overlooked for such a long time? The answer might sound sobering cold: not all lives matter in the fortress Europe, as much as we would like to believe that there are solid laws and charters that guarantee human rights, and protect the civilians regardless of their background.
Murders in Cypress are not the topic of Papadema's film, although they do get mentioned on one ocasion, when the fresh crime scene is briefly shown, and two Filipino women discuss the disappearance of some of the domestic workers who were never found. Their dialogue is marked with bitterness and anger. One woman simply remarks that it is fortunate the victim was found by German tourists and not by the locals who would, she thinks, rather try to hide the body than report the crime.
Those words don't come from nowhere. The small Philippino community which consists of women mainly, belongs to the underprivileged cast of low-paid carers and house maids who are objects of scorn and prejudice.
Midway into the film, we find out that according to the Cypriot law, the foreign workers are allowed to work only 7 hours a day, or a maximum of 42 hours a week, for which they are payed a micro wage of 300€. As most of the women have children back home, and every penny is valuable, barely any of them stick to those regulations.
To come closer to the women, Papadema has spent six months following them in their diverse activities and listening to their stories. But the actual plotline is built around their rehearsals for the Miss Calender 2018 beauty pageant, always happening on their only truly free day – Sunday.
The documentary is mostly observational with just a few directorial interventions, and the camera follows women in their organized activities not only related to the big event. As we watch them finalizing preparations for the show, and finally pulling it off, a realization that they are isolated yet again from the world bulids. There are no locals to be seen, even though they might be on the other side of the stage curtain. There is only one world shown, boxed in, like there is nothing else otside of it, which doesn't play in the favour of the film. Likewise, there is a distance between the intention to tell a personal story about those women's destinies and the ability to put it into action.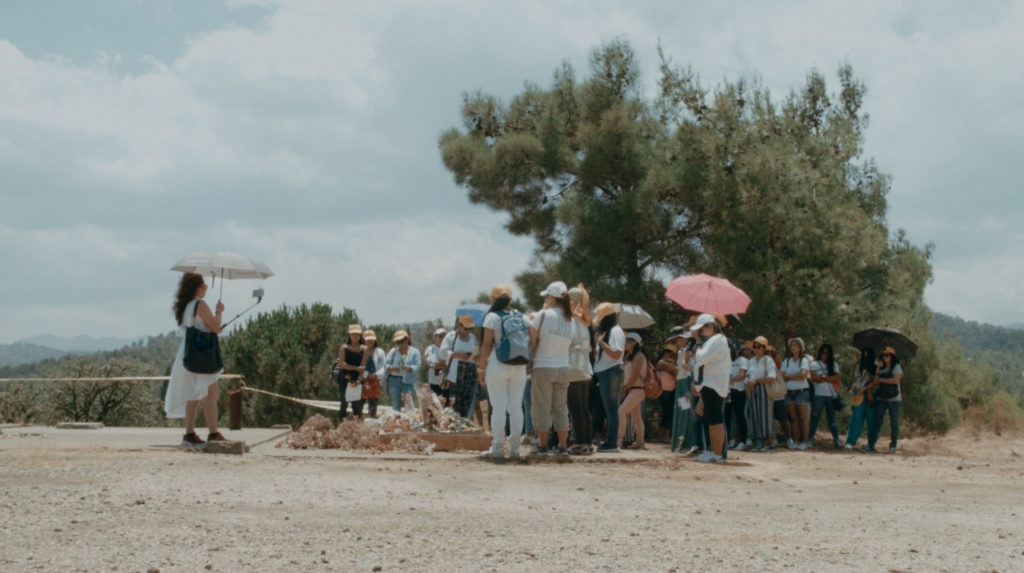 ---
Country: Cyprus
Language: Tagalog, English
Runtime: 24′
Language: Taga
Directed by: Keti Papadema
Cinematographer: Keti Papadema
Producers: Keti Papadema, Sofia Anastassiou
Executive Producer: Mike Day
Editor: Iara Rodriguez Vilardebó
Original Music: Emiddio Vasquez
Sound Recording: Sofia Anastassiou
Additional Camera: Sofia Anastassiou, Kyriacos Mosfiliotis
Sound Design: Israel Buñuelos
Sound Mix: Christos Kyriacoullis
Colourist: Jason R. Moffat
With the Support of: Cyprus Cinema Advisory Board/ Ministry of Education, Culture, Sport and Youth of Cyprus